Adobe AIR is one of the most under-appreciated application platforms, although you can find many great apps on internet including useful productivity, document, image or video editing tools. Great about Adobe AIR platform is, that it works on all operating system platforms including Windows, Mac OS X or Linux.
Not everyone is familiar with this platform and does not know how to run AIR apps if they download it from 3rd party source. In this article we will cover the basics about installing and running Adobe AIR apps on your computer.
How to install Adobe AIR
First thing you need to do is to install Adobe AIR runtime. You can download the here at Adobe website. It's similar to Adobe Flash, and it does not hurt at all if you have it installed in your computer.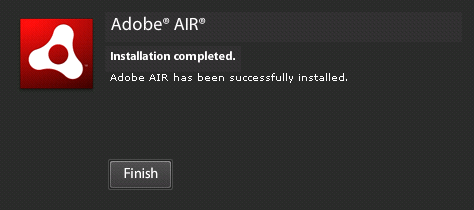 Successful Adobe AIR runtime installation
On some sites you can find AIR apps download that will automatically detect that you are missing Adobe AIR and gives you the possibility to install it. However if you download standalone *.air file you will need to install the runtime manually.
How to run Adobe AIR apps
When the AIR runtime is installed, the AIR file extension is automatically associated with it. So whenever you double click (or open) on a *.air file, it will automatically start the installation process and install the the app. It's really simple as you can see on the screenshots below.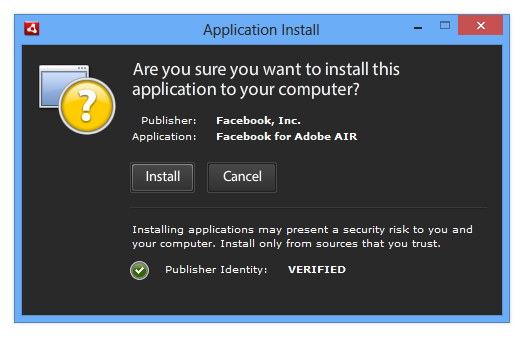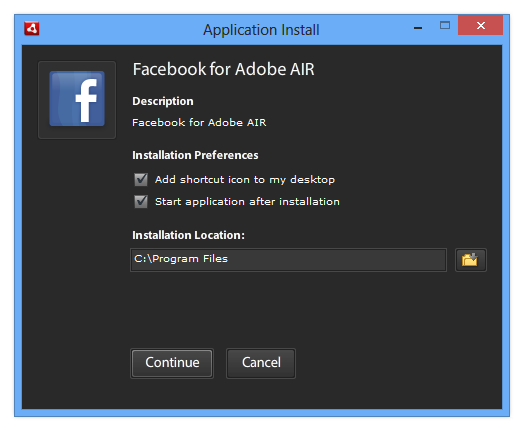 After that you start to work with the program like with any other. You can find hundreds of useful AIR apps on internet on various download servers like Softpedia.