Introduction
Nowadays internet is full of Trojans, malware and other malicious software. Believing that you are safe just because you are on MacBook is myth. Recently reported malware attacks on Mac platform should wake up even the deepest sleeper from his dream that it cannot happen to him.
As Apple's Mac OS X platform is more and more popular, the more interesting target it represents for the bad guys. While Windows-like computer viruses are pretty rare on Mac or Linux platform, there are many other threats that lurk on the unsuspicious user on the internet.
Trojans and worms lurk on many suspicious sites. Not long ago, a first Mac OS X / Linux password stealing trojan virus BackDoor.Wirenet.1 was identified by security companies. It was designed to steal passwords and other sensitive data from internet applications and web browsers. Phishing is another dangerous form of identity stealing and phishing attacks and e-mail frauds are common sight.
Whilst Apple tries to protect their system as much as possible, one can never be cautious enough, especially in regards to computer security. Fortunately, familiar security software providers did not neglect the Mac OS X platform and there is plenty to choose from. Below you can find a list of best anti-virus and computer security apps for Mac OS X.
Best Mac antivirus and computer security apps
Here is a list of both commercial and free software that can enhance your computer security.
There is no need to install more than one of these programs as it could create more problems that it would help to solve.
Commercial Antivirus for Mac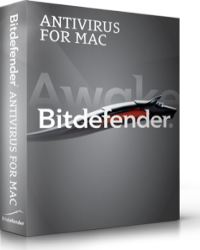 Bitdefender Antivirus for Mac $39.95
Bitdefender also offers its product for Mac OS X platform. The program proactively protects your MacBook against dangerous malware and trojans. Prevents users from opening websites that tries to steal sensitive data offers extensive scheduling and quarantine functions and more. All that in familiar Mac OS X interface.
A 1 year license for 1 Mac costs $39.95.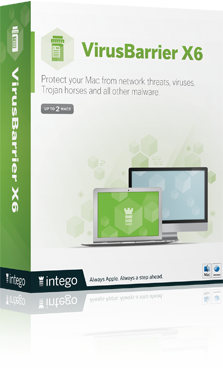 Intego VirusBarrier $49.95
For a long time Intego is a provider of great apps for Mac OS and iOS. VirusBarrier is a computer security program that offers users key security features, such as reliable antivirus, anti-spyware, two-way firewall, anti-phishing, anti-vandal protection.
A 1 year license for 2 Macs costs $49.95.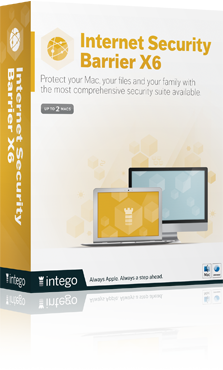 Intego Internet Security Barrier $79.95
Internet Security Barrier is a suite that offers complex protection for Mac with more extra features. Except for VirusBarrier, this suite also contains Content Barrier that protects your children from inappropriate content on the Internet, FileGuard that helps you protect crucial or sensitive files in virtual safe boxes and also a Personal Backup solution.
A 1 year license for 2 Macs costs $79.95.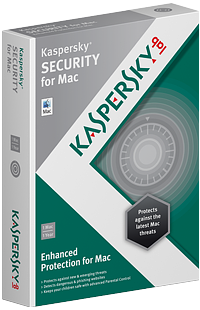 Kaspersky Security for Mac $59.95
Popular Kaspersky antivirus is also available on Mac. It offers the same as its Windows counterpart including real-time protection against malware, phishing or malicious websites, advanced parental controls to keep children safe on web, anti keylogging or screen capturing functionality to protect your identity and more with nice Mac OS X style interface.
A 1 year license for single Mac costs $59.95.
Norton AntiVirus for Mac $49.99
Symantec's commercial package ($49.99 for 1 year license) that enhances the functionality of iAntivirus and adds more anti-spyware security features. Also scans for e-mail or instant messenger attachments for possible threats. With Norton Antivirus for Mac you also get Symantec's 24/7 chat and phone support.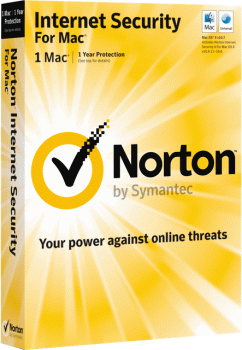 Norton Internet Security for Mac $69.99
Symantec's top security software that provides advanced computer protection, anti-phishing technology, powerful firewall, and many more other features. Daily actualization make sure your computer is always protected against latest threats. For a $69.99 per 1 year license you will get the top protection for your MacBook as well as Symantec's 24/7 chat and phone support.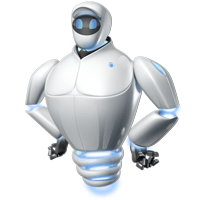 ZeoBIT MacKeeper $39.95
MacKeeper is a proven bundle of security and other utilities that protect your computer. It protects your Mac from identity theft, phishing attacks, virus attacks, fraud websites, dangerous downloads, e-mail attachments threats, spyware, malware and more.
Basic license for 1 computer costs $39.95.
Free Antivirus for Mac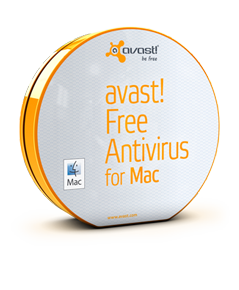 avast! Free Antivirus for Mac FREE
The popular Windows antivirus and computer security software also has sibling for Mac OS X platform. It basically provides the same functionality as the Windows version and protects your files, e-mail communication and internet browsing with a solid technology. It's completely free security package, provided you register your version every year.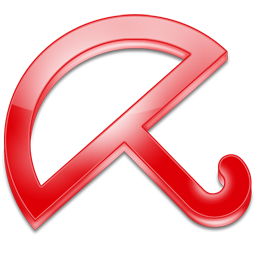 Another free security software for Mac, this time from the German company Avira. It's a simple and lightweight program that provides various anti-virus features and scanning options as well as Malware protection.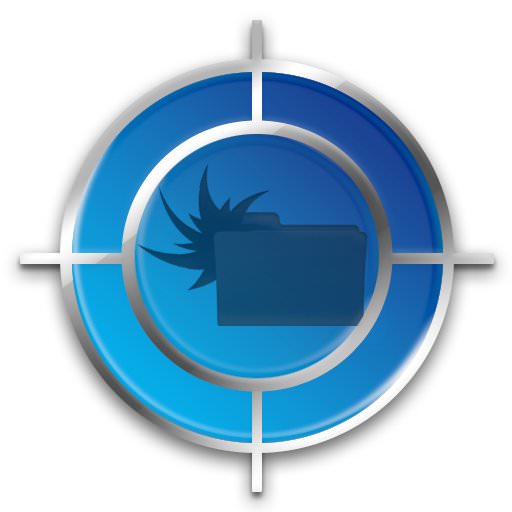 ClamXav FREE
ClamXav is a simple free antivirus scanner for Mac OS X. It can be set up as either active or passive and has plenty of scanning options. Virus Definitions are usually updated on daily basis.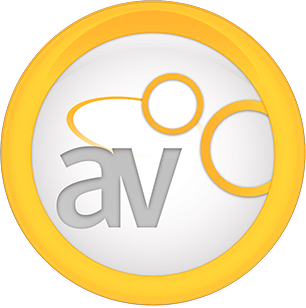 iAntivirus FREE
iAntivirus is a free security alternative to Symantec's Norton Internet Security for Mac or Norton Antivirus for Mac. The program protects users iTunes and other multimedia data from online threats. You can scan suspicious files by simple drop and drag action, scan individual folders or even the whole system. It is one of the best free anti-spyware solutions available for Mac OS X.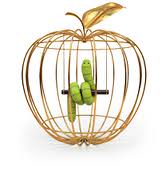 Sophos Anti-Virus for Mac Home Edition FREE
Light and easy free anti-virus for Mac OS X. Provides reliable full-time protection from viruses, Trojans and computer worms. You can scan files and folder simply by right-clicking on them and with Sophos' intuitive quarantine function can easily set aside suspicious files for further testing or simply delete them.
Other useful security software for Mac
Little Snitch $34.95
Little Snitch is not exactly anti-virus, it is a sophisticated firewall software that protects your Mac from unwanted guests. It offers extensive network traffic monitoring features along with other useful addition, like managing various connection profiles, connection alerts and much more. There is a 30 day trial version with option to buy a 1 year license for $34.95.