Introduction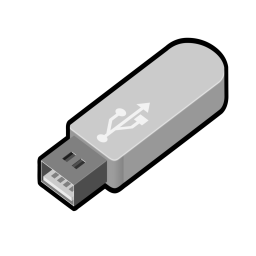 ISO disk images were historically used to store exact digital copies of optical CD/DVD medium. This was typically done for the purposes of backup and you can find hundreds of apps for this. Nowadays, USB drives largely replaced optical drives, simply because of faster data transfer speeds.
ISO format, however, still remains a popular way for distribution of software, such as operating systems, video games, backup/recovery programs and others. Most of current .iso files exceed the standard capacity of CD/DVDs, which means USB stick great and accessible alternative.
You have basically two options when transferring ISOs to USB flash drive. The first option is to simply copy all data from the .iso file to the stick, which should be enough for simple program installations that do not require specific medium. The second option is to create an exact copy of the ISO on your USB drive to mimic the actual installation medium, which is what we will cover in the following guide.
Create USB stick from ISO using Rufus
In order to create ISO copy on your USB stick, you will need a program called Rufus, which is a utility used to format and create bootable USB flash drives and has some other noteworthy features.
allows you to create USB installation media from bootable ISOs (Windows, Linux, UEFI, etc.)
works on a system that doesn't have an OS installed
can be used to flash BIOS or other firmware from DOS
runs as a low-level utility
It's available for free and is portable, so just download and use it - no installation required.
How to create exact copy of ISO image on USB flash drive
To start, connect your USB flash stick and start Rufus as administrator (click on program with right mouse button and select Run as administrator option).

In the Device section select your flash drive. In the pull-down menu next to the Create a bootable disk using pick ISO Image to select the type of data source.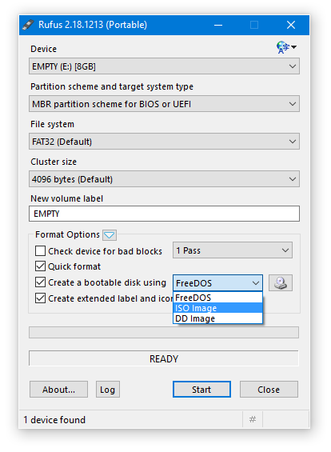 Now click on the little optical disk icon and browse to your .iso file, i.e. to the disk image you want to create on your USB flash disk.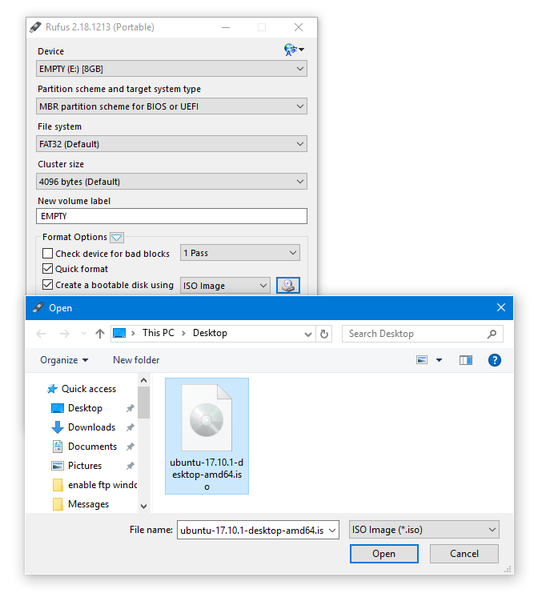 Once all is set, simply click on the Start button to initiate the process.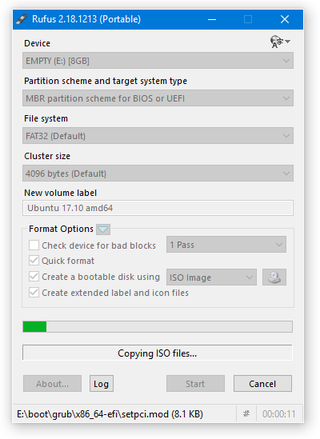 And that's it! Just wait until Rufus generates exact copy of ISO image to your USB flash drive and you can use it. It might take a while for very large ISO files, be patient.