OS X Mountain Lion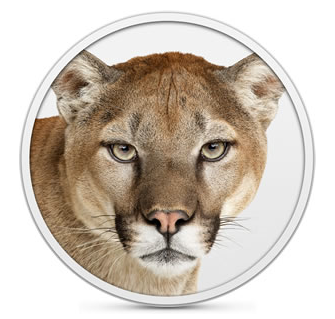 Developer preview of the new version for Mac OS X operating system is here. Codenamed Mountain Lion, the 10.8 update brings new features mainly inspired by success of iOS platform. Many apps have been renamed or altered to correspond with their iOS counterparts.
The official release for end-users is scheduled to summer 2012. If you have access to Apple developer site, you can download the preview it and check the features yourself.
For everyone else interested, let's take a peak on the top new features in Mac OS X 10.8 "Mountain Lion".
New system features
AirPlay Mirroring
Mountain lion will be able to stream audio and video content from Mac, much like its Intel Wireless Display technology for Windows.
iCloud
iCould service provides synchronization of documents and settings between your Mac, iPhone and iPad.
Notes
Simple text notes which we known from iOS devices are enhanced for Mac with additional support for pictures. These notes can also be shared easily.
Notification center
All notifications on single place - incoming e-mails, social network feeds and other app activities can be displayed on right bar. This change is inspired by iOS platform and should replace the external Growl plugin which was used for the very same thing.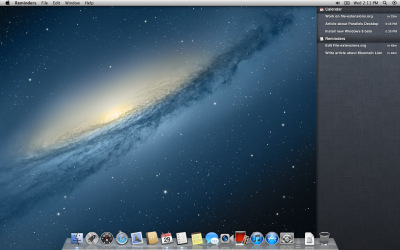 Reminders
Tasks and notifications are moved from calendar do a stand-alone app similar to the one used in iOS.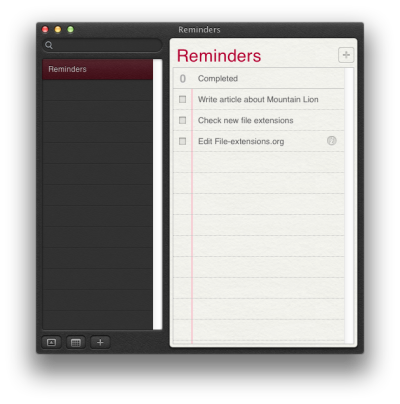 Safer apps
Apple will now offer certificates, for developers that are not interested to offer their apps through App Store. Users will now have the option to chose, which types of apps can be installed to their system - only with certificate/all, which means they can now block uncertified Mac apps.
New Social network features
Game Center
Game Center social network will make it easier to find another players and also offers possibility to share and compare your achievements similar to services on Sony or Microsoft game consoles.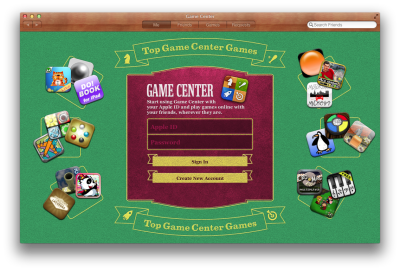 Twitter in Mac
Same as in iOS 5, you will now be able to directly link your Mac to your twitter account.
Sharing
Apple apps will now be directly linked with Twitter and other social network. This is another change inspired by iOs and basically means unification and enhancing of current possibilities on Mac OS X 10.7.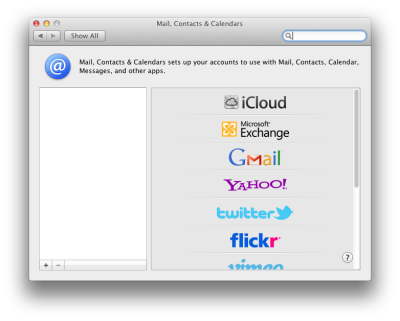 Short messaging
You will now be able to send free SMS and MMS to iPads and iPads.
New Safari 5.2. features
New search box
In its new version 5.2, Safari web browser will offer the users of Mountain Lion more simple and clean interface. 5.2 will have a merged search box for both the history and new web pages, much like it is in other web browsers. It will also highlight the host in the URL address, so you can see on which server you are. This change is a way to protect the less computer savvy users against phishing.
RSS Reader and share functions
Other new Safari changes relate mainly to sharing functions and Reader. Reader got change to its button, which is no longer in the url address bar, but next to it. That makes it more visible and perhaps more easy to use.
Additionally, Safari toolbar got a new Share button, that in addition to features for sharing also includes the options to add pages to Reading certificate and save Bookmarks. You can easily share the currently viewed page link via Twitter (much like on iOS platform), Message it , or simply send it with e-mail.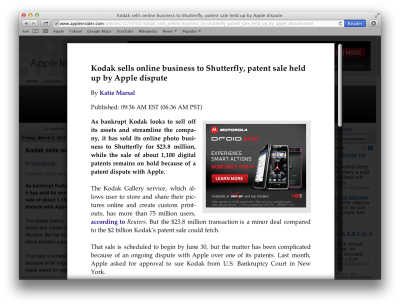 System requirements
64-Bit Intel Core 2 Duo processor or better required
ability to boot into OS X 64-bit kernel
advanced GPU chipset required
internet connection required to download and install OS X 10.8
10.8 update won't be possible for every Mac. If you are owner of computer with Intel GMA 950 or x3100 integrated graphics card or ATI Radeon X1600, it is likely you won't be able to update your system to Mountain Lion. Same goes for most MacBook models released prior to 2008 and Mac Mini and iMac models released prior 2007. he original MacBook Air probably won't be supported as well.