What are NBU files?
NBU files are data containers created by Nokia PC Suite, the default data management software for Nokia Series 40 mobile phones and Nokia Symbian smart phones. They are used to store backup of your mobile phone and include the following:
backup of multimedia files (ringtones, pictures, animations etc.) stored on internal and external (memory card) storage
contacts
contact groups
calandar
SMS/MMS/E-mail messages
web browser bookmarks
backup of applications and their settings
How to create your Nokia phone backup file
Nokia PC Suite is a set of easy to use utilities that allows users to manage content of their Nokia phones and backup them to the PC. Download free Nokia PC Suite from developer's website and install it.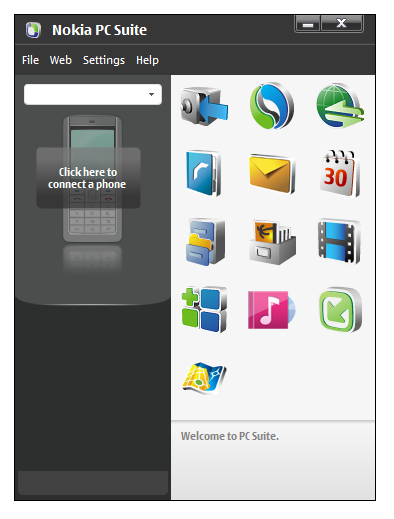 Nokia PC Suite
Start the PC Suite, click on Click here to connect a phone button and establish the phone connection through cable, infrared or Bluetooth connection.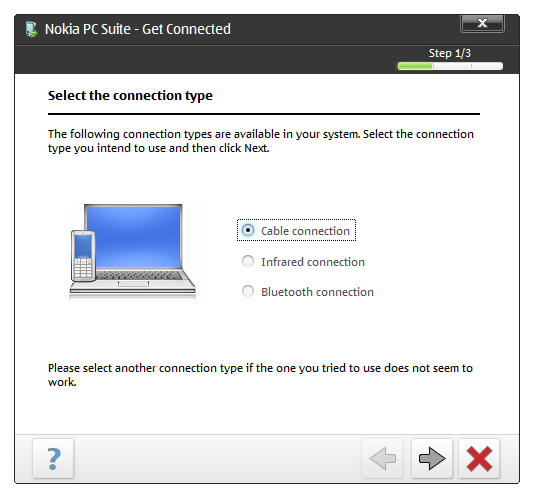 Create phone connection
Start the Backup utility (Icon with safe) in PC Suite and create the backup of your phone. It is wizard like process with a few steps. After backup of a phone is finished, PC Suite will create the backup file with .NBU file extension.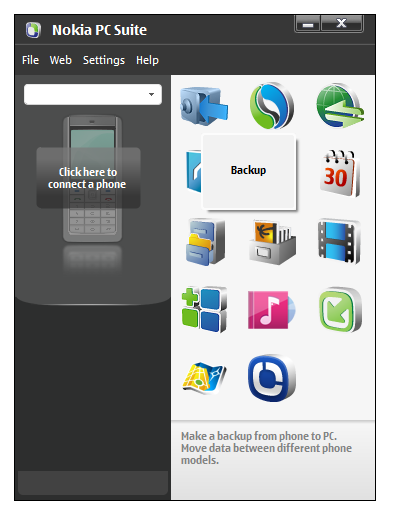 Nokia PC Suite create backup
To restore phone data from backup file, click on Backup utility in PC Suite and select Restore the desired phone contents from a backup file to your phone option and your backup data will be transported to the phone.
How to open Nokia backup file
Nokia PC Suite is only able to create Nokia backup files, or restore their content back to the phone. To open and browse through NBU container you must use a third-party application, such as NbuExplorer that is capable to view content of Nokia backup archive as well as export selected files and folders from it.
NbuExplorer is available for download on popular free software storage called SourceForge.net. It is packed in a ZIP archive, just extract NbuExplorer.exe file, where you want and start it.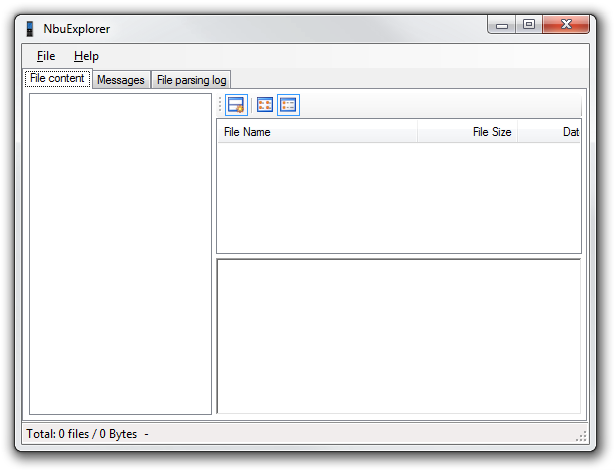 NbuExplorer
To open .nbu file click on File option in upper menu and select Open (also Ctrl+O keyboard shortcut) and navigate through browsing window to folder with .nbu file. Double click on it.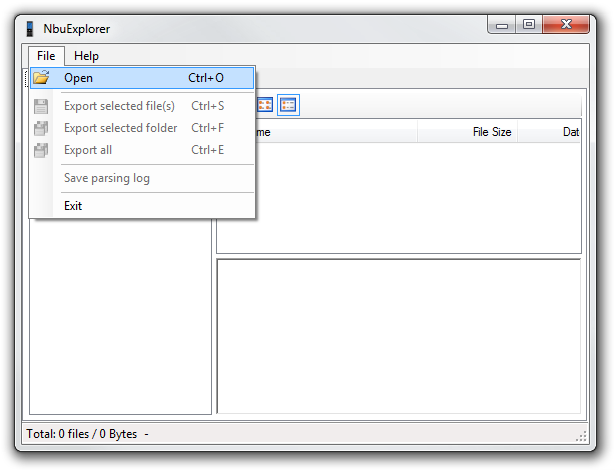 NbuExplorer open .nbu files
To extract data from the .nbu file navigate through the File Content window (in our case messages) click on a file, or select the group files → click on File option and select Export selected files → Select folder, where you want to store exported files and click on Save button.
NbuExplorer export selected files