Ever seen animated picture in some Facebook or forum post and wondered how people make them? Usually that requires a dedicated 3rd party program that creates such picture (animated GIF) from a video file.
Now everyone can make such GIF, without installing any software. Simply find a video on YouTube from which you want to make a 5-10s long animation and change the URL.

Alternatively, you can visit gifyoutube.com and put the URL of the YouTube video there. In both cases you will be redirected to a page that loads up the video from YouTube and starts to playback it.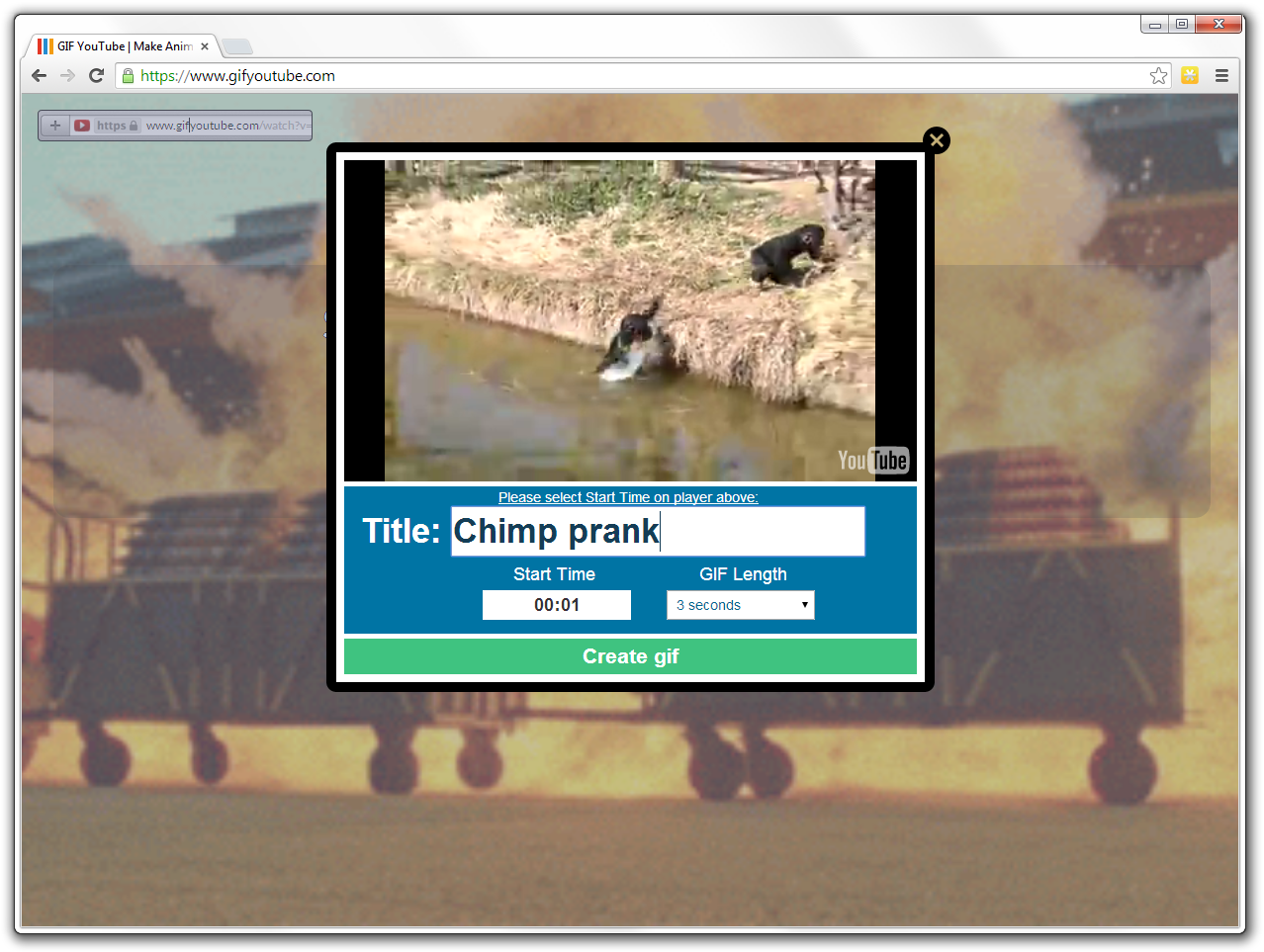 Here you can move the timeline video slider to select the exact moment from the video you want to have in GIF and set duration from 5s to 10s and click on the create gif.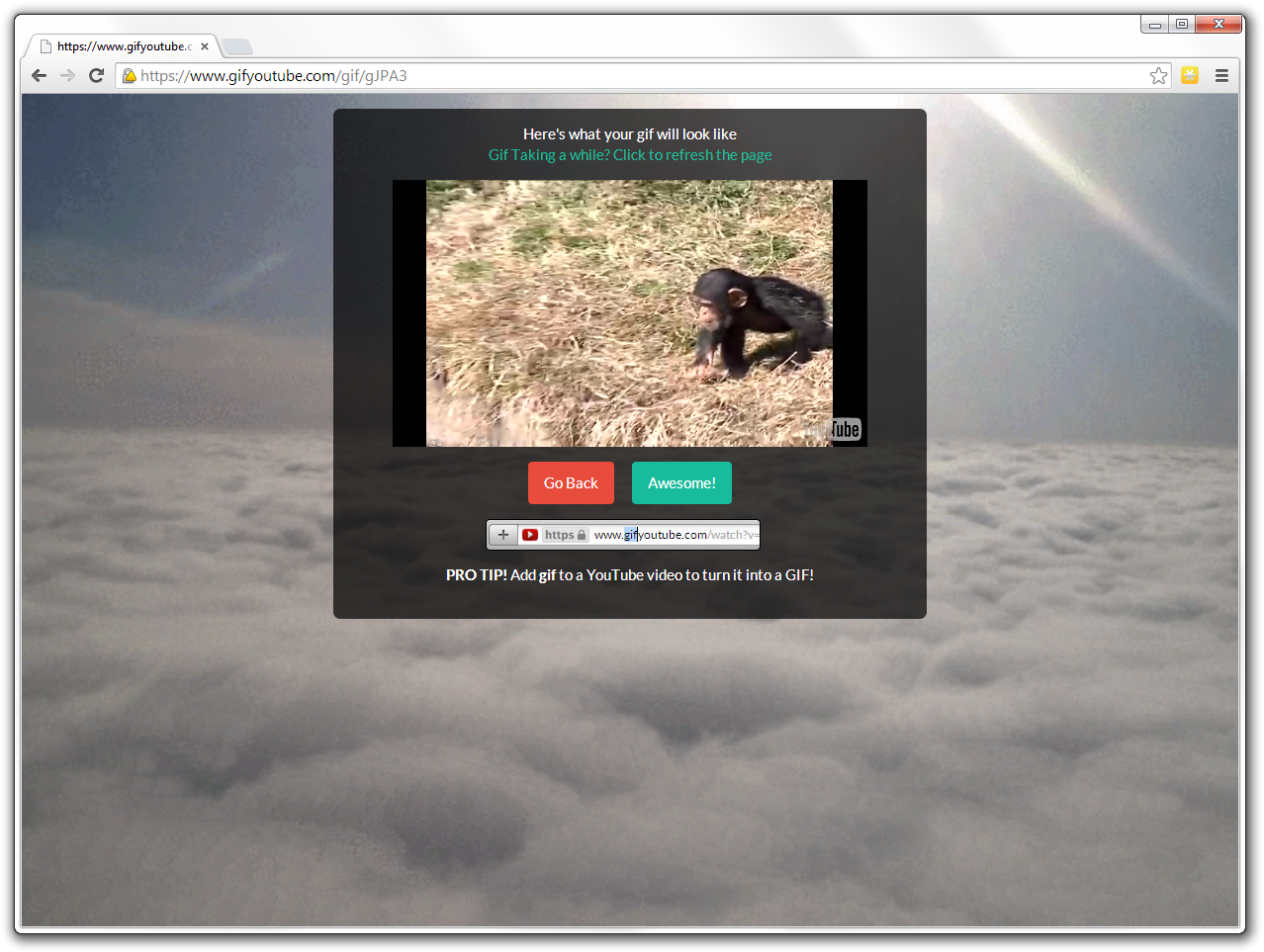 Now your GIF will be ready for download and you can use it to share with friends or spice up your Facebook posts. It is far from perfect as you cannot precisely time your videos, but works for small funny pics. If you are more interested in animated GIFs, it might be worthwhile to check programs like the GifGrabber.
It Seems like the website is currently very popular and sometimes is under heavy load, so be patient especially if you are trying to make GIF from a long (thus big) YouTube video.