An sge file extension is related to the Semi-Graphic logos Editor picture image format.
Software that open sge file
SGE file extension
- Semi-Graphic logos Editor picture image
What is sge file? How to open sge files?
File type specification:

Bitmap image file type
Files with sge file extension are commonly used by Semi-Graphic logos Editor a picture image editing software developed for ATARI 400, 800, 130 XE, XL computers.
The sge file stores monochromatic picture image in 40x24 resolution, created in Semi-Graphic logos Editor.
This sge file type entry was marked as obsolete and no longer supported file format.
This type of file is no longer actively used and is most likely obsolete. This is typically the case for system files in old operating systems, file types from long discontinued software, or previous versions of certain file types (like documents, projects etc.) that were replaced in higher versions of their original programs.
The default software associated to open
sge file: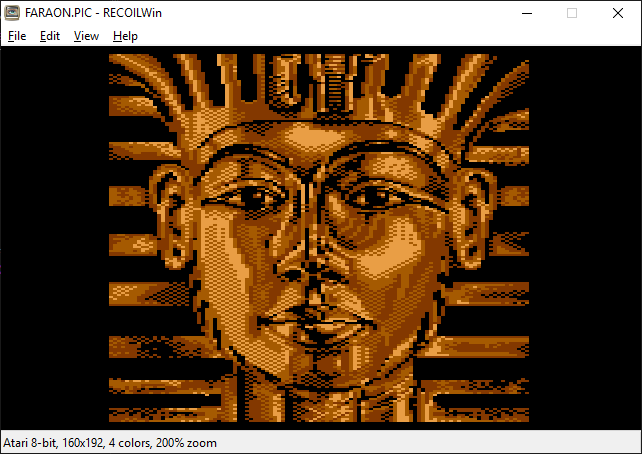 RECOIL
Company or developer:
Piotr Fusik and Adrian Matoga
RECOIL is picture image viewer of picture image formats from classic computers.