File-Extensions.org | Calyx Software details
Found 2 related programs.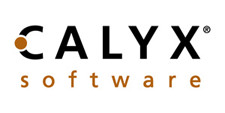 Developer of software for mortgage professionals
Calyx Software website:
Calyx Software [external link]
Calyx Software is dedicated to helping mortgage professionals increase their profitability by providing reliable and affordable software that streamlines and optimizes all phases of the loan process–from loan marketing through closing. The Calyx Solution connects loan officers and processors to borrowers, lenders, and service providers, using technology that allows all parties to exchange data easily. This seamless interaction, coupled with the robust features in the Calyx product line, increases efficiency and maximizes profitability by enabling more loans to close more quickly.
Calyx Point 3 file extension associations

A software for mortgage professionals

PointCentral 1 associated file extension

A loan origination software