File-Extensions.org | ChemSoft Ltd. details
Found 2 related programs.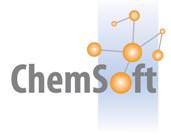 Developer of software for chemical software
ChemSoft Ltd. website:
ChemSoft Ltd. [external link]
ChemSoft is a team of highly experienced technical experts who specialize in regulatory compliance. At ChemSoft we rely on our vast experience in the Chemical Industry to ensure that we provide the highest level of support to solve the most demanding technical and regulatory problems.
ChemSoft EH&S 2 file extension associations

A hazard simulation software

ChemSoft DMS 2 file extension associations

A document management system