File-Extensions.org | CoolUtils Development details
Found 3 related programs.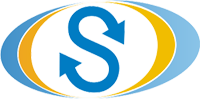 CoolUtils is company focused on multimedia conversion software.
CoolUtils Development website:
CoolUtils Development [external link]
Specializing in multimedia conversion software, we pride ourselves in being the experts in conversion utility. Providing users with tools that are capable of converting over 140 different file types from one format to another, we offer solutions for every possible conversion need. We offer support for audio, images, movies, emails, Excel, HTML, PDF, iPod and more. No more feeling hemmed in by a preexisting file type – if you need to swap formats, we've got you covered!
True to our belief in the importance of a good user experience and the value of accessibility, we provide support in more than a dozen different languages. Whether you're in North America, Europe or Asia chances are that we have exactly what you need. Because of our ability to interface diversely we've had the opportunity to work with thousands of clients from around the world.