File-Extensions.org | Lavasoft details
Found 2 related programs.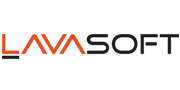 A developer of anti-spyware and antivirus tools
Lavasoft website:
Lavasoft [external link]
In 1999, computer viruses were common but the term spyware was new and only beginning to rear its evil head. Computer users worldwide became extremely frustrated when hackers started taking control of their computers to display unwanted advertising, changing their search results and stealing sensitive information. With the first commercial application, Lavasoft became the pioneer of anti-spyware and remains the leader in the industry to this day.
Ad-Aware PRO 10 file extension associations

A popular internet security program

Lavasoft Ad-Aware 2 file extension associations

A popular computer security software