File-Extensions.org | ResearchWare, Inc. details
Found 2 related programs.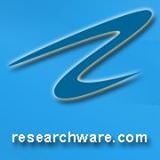 Developer of computer-aided qualitative data analysis software
ResearchWare, Inc. website:
ResearchWare, Inc. [external link]
HyperRESEARCH was first developed in 1990 by Dr. Sharlene Hesse-Biber, T. Scott Kinder, and Paul Dupuis. At the time, there were few CAQDAS (Computer-Aided Qualitative Data Analysis Software) programs available, and none that met Dr. Hesse-Biber's needs, so the three teamed up to develop a program that would do just that. ResearchWare, Inc. was incoroprated in 1991 to allow HyperRESEARCH to become a commercial product available to other researchers.
HyperRESEARCH 4 file extension associations

A solid code-and-retrieve data analysis program

HyperTRANSCRIBE 1 associated file extension

Older transcribing program