File-Extensions.org | UserLand Software, Inc. details
Found 2 related programs.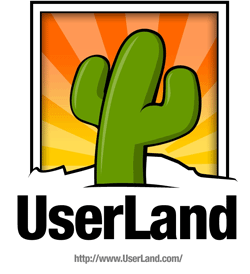 Developer of software for creating weblogs, RSS and syndicate podcasts
UserLand Software, Inc. website:
UserLand Software, Inc. [external link]
UserLand Software has been a leader in providing web publishing solutions since 1997. Our products were among the first used to create weblogs, to integrate RSS and to syndicate podcasts. Thousands of customers the world over know that UserLand's powerful web tools make it easy to create and manage websites, weblogs and collaboration portals.