File-Extensions.org | Visual Collaboration Technologies Inc. details
Found 2 related programs.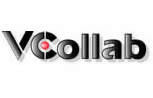 CAD/CAM/CAE and 3D visualization software developer
Visual Collaboration Technologies Inc. website:
Visual Collaboration Technologies Inc. [external link]
Visual Collaboration Technologies was founded in year 2000 by a group of technology professionals with a vision to provide leading edge software Solutions for the science, engineering and manufacturing industries.
Drawing from the diverse experiences in the CAD/CAM/CAE disciplines and the founding partners' expertise in 3D visualization, the group identified that the main bottleneck in CAD/CAM/CAE effectiveness and cross-discipline collaboration was the lack of a visual collaborative platform for the product performance/simulation data.
The number of simulation solvers and associated formats, integrated HPC infrastructures, large size of the simulation results files are making it very difficult to process, share and communicate the large amounts of product performance data across global centers.