Home > Apps > Microsoft Windows
File extension list filtered by software name
ZoneAlarm Pro
Found 182 file extension associations related to ZoneAlarm Pro and 181 file formats developed specifically for use with ZoneAlarm Pro.
Platform, operating system:
Microsoft Windows
Go to: ZoneAlarm Pro description
Developer: Check Point Software Technologies Ltd.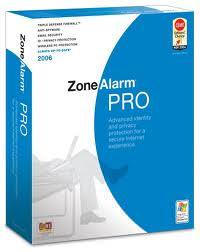 ZoneAlarm Pro
Developer / company: Check Point
ZoneAlarm Pro is a set of tools used to protect computer against hacker attacks,destroy spyware, and secure privacy.It keeps intruders out, protects your PC to the core and makes you invisible to hackers. It also destroys spyware, secures your privacy and provides real world services that monitor and repair all suspicious activity linked to your identity.
ZoneAlarm Pro Firewall also contains MailSafe feature, that protects your emails from possibly dangerous attachements.
ZoneAlarm Pro icon


ZoneAlarm Pro icon
size: 128px x 128px (.png with transparency)

ZoneAlarm Pro works with the following file extensions:
Note: You can click on any file extension link from the list below, to view its detailed information. The list of extensions used or otherwise associated with the application may not be complete, because many common file extensions on our website, such as jpg (pictures) or txt (text files), can be opened by a large number of applications, or are too general file format. However most, if not all directly associated file extensions should be listed with its appropriate program. Although its likely, that some file extensions may be missing from the list of associated file extensions with the application, yet they can be opened, be part of, or otherwise be associated with the program.
ZoneAlarm Pro default file extension associations

.rdb

.srp

.z0

.z1

.z2

.z3

.z4

.z5

.z6

.z7

.z8

.z9

.zap

.zl0

.zl1

.zl2

.zl3

.zl4

.zl5

.zl6

.zl7

.zl8

.zl9

.zla

.zlb

.zlc

.zld

.zle

.zlf

.zlg

.zlh

.zli

.zlj

.zlk

.zll

.zlm

.zln

.zlo

.zlp

.zlq

.zlr

.zls

.zlt

.zlu

.zlv

.zlw

.zlx

.zly

.zlz

.zm0

.zm1

.zm2

.zm3

.zm4

.zm5

.zm6

.zm7

.zm8

.zm9

.zma

.zmb

.zmc

.zmd

.zme

.zmf

.zmg

.zmi

.zmk

.zml

.zmm

.zmn

.zmp

.zmq

.zmr

.zms

.zmt

.zmu

.zmv

.zmw

.zmx

.zmy

.zmz

.zn0

.zn1

.zn2

.zn3

.zn4

.zn5

.zn6

.zn7

.zn8

.zn9

.zna

.znb

.znc

.znd

.zne

.znf

.zng

.znh

.zni
.znj

.znk

.znl

.znm

.znn

.zno

.znp

.znq

.znr

.zns

.znt

.znu

.znv
.znw

.znx

.zny

.znz

.zo0

.zo1

.zo2

.zo3

.zo4

.zo5

.zo6

.zo7

.zo8

.zo9

.zoa

.zob
.zoc

.zod

.zoe
.zof

.zog

.zoh

.zoi

.zoj

.zok

.zol

.zom

.zon

.zop

.zoq

.zor

.zos

.zot

.zou

.zov

.zow

.zox

.zoy

.zoz

.zp0

.zp1

.zp4

.zp5

.zp7

.zpb

.zpd

.zpf
.zpj

.zpk

.zpl

.zpm

.zpo

.zpp

.zpq

.zpr

.zpu

.zpx

.zq0

.zq3

.zqc

.zqd

.zqv

.zqy

.zqz

.zr3

.zvt

.zzr
Other file extensions associated with ZoneAlarm Pro

.zr2