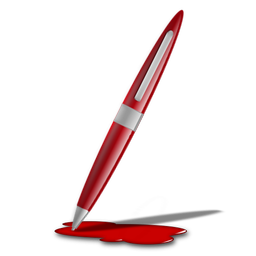 When you gather great number of digital photos, for example from your latest holiday, and might need to rename them, but the work is horrible if you do it manually file by file. This annoying problem can be easily solved with suitable app and otherwise very time consuming work can be finished in few seconds.
Experienced Mac users can also use Automator program and create batch script for renaming files. However, there exist free Mac apps that will help you with renaming files with a few clicks.
Content:
Batch rename multiple files with NameChanger for Mac
NameChanger is free file renaming app for Mac OS X 10.6 and higher. To install it, download NameChanger.app from MRR website and copy it to your Applications folder.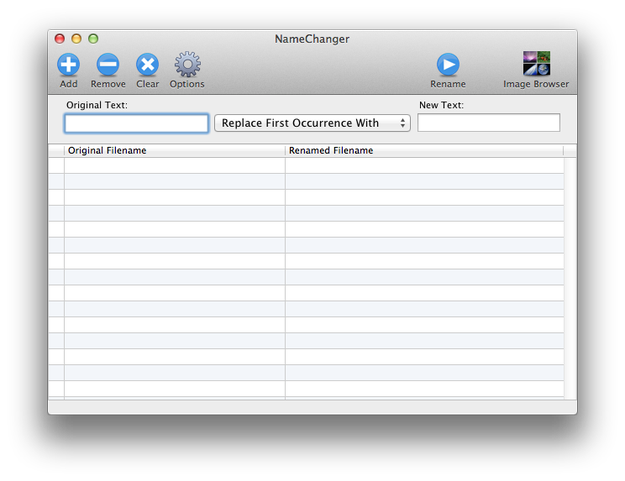 Users of OS X 10.8 and 10.9 will need to change Allow applications downloaded from: option to Anywhere (System preferences → Security & Privacy → General). Otherwise the application will not run.
Open NameChanger → Click on Add button in upper menu and select files that you need to rename.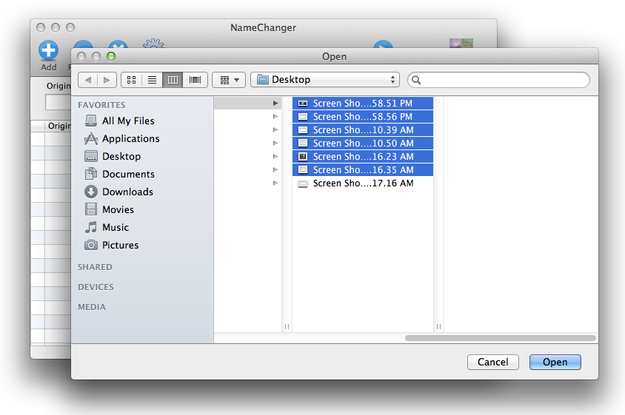 Select rename options in pull down menu in our case sequence (one of the most used by users).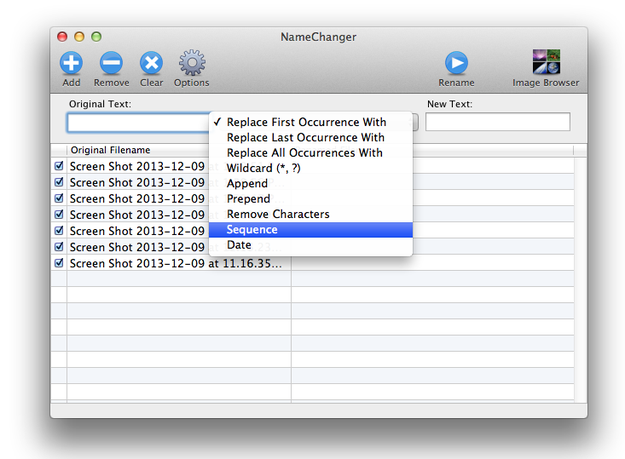 Set the sequence settings.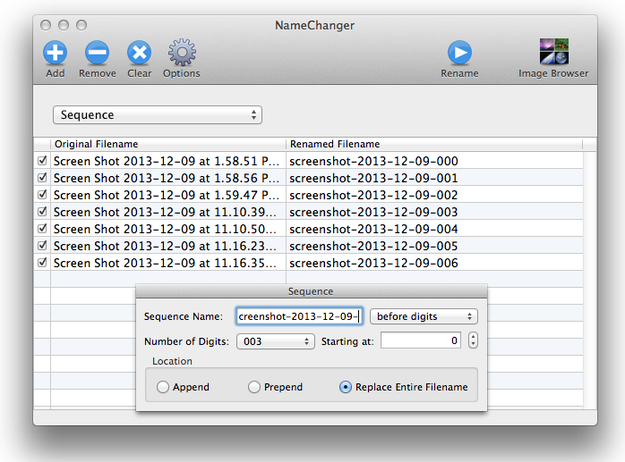 Click on Rename button and wait till the NameChanger finished its renaming job.
Batch rename multiple files with muCommander for Mac
muCommander is free file manager for Mac that also contains easy to use batch rename tool.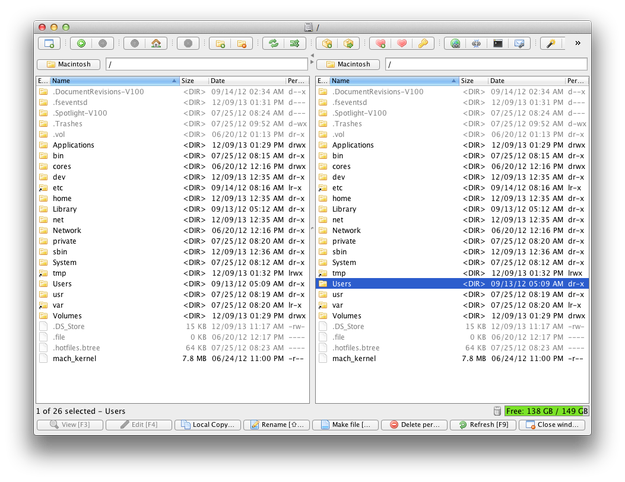 Open muCommander and navigate to folder with files that you need to rename. Select these files by click with a Space key, or with "+" key (shortcut to select all files in the folder).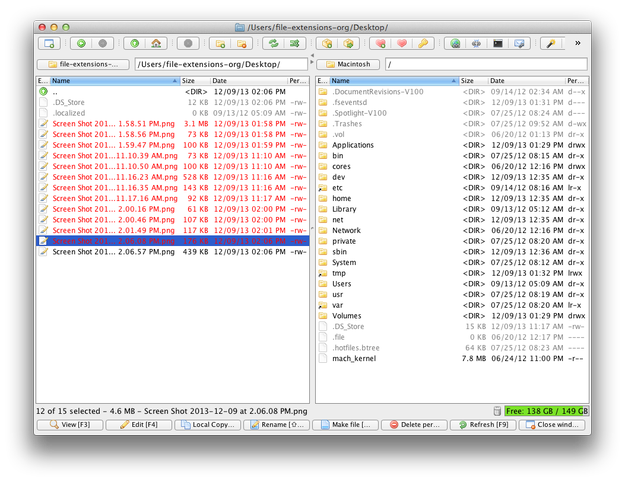 Click on File menu → Batch rename... option (also Alt+F6 shortcut). Create a new rename pattern, set new name, counter, counter format, range and also you are also able to change file extension of all files.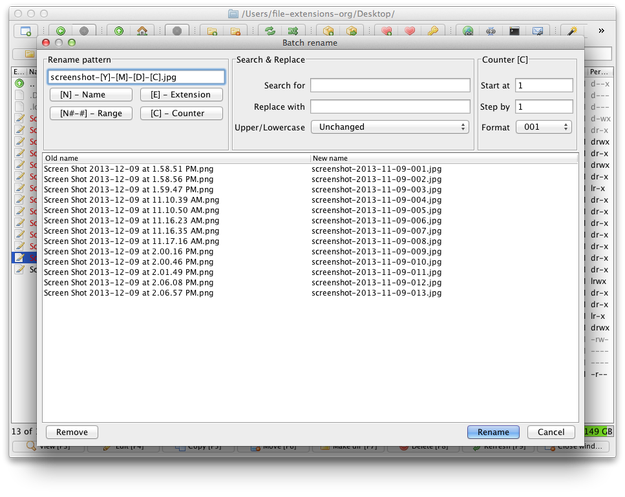 After you have set the rename pattern click on Rename button and wait till the rename job will be finished.