Remote Desktop services were and still are often used by administrators to manage computers, network servers, or solve users problems without need to sit before physical machine.
The original Remote Desktop service installed in Microsoft Windows is not very user friendly for common users and has some limitations as well as you need to know basic knowledge about network settings, router/firewall settings, port forwarding etc.
However, they are more user friendly alternatives for common users that will help you to create remote connection to your Windows-PC or Apple Mac from other computer or notebook.
The original Windows Remote Desktop Connection is also mentioned at the end of article, because its big advantage is availability in every installed Windows.
The content of the article:
The Best Remote Desktop apps
TeamViewer
TeamViewer is one of the most popular Remote Desktop software used by common users, as well as professionals. You can manage Windows, Mac, or Linux PCs through another computer, tablet, or smart phone and it is really fast. The speed also depends on quality and speed of your network/internet connection. TeamViewer is free for non-commercial use.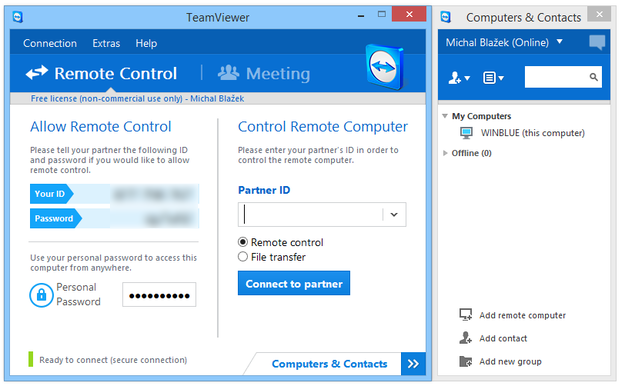 TeamViewer main window
Download the client software from the TeamViewer website and install it to your computer(s). In installation process you can manage if you want only use your computer as a client for connection to remote machines, or that can accept also remote connections.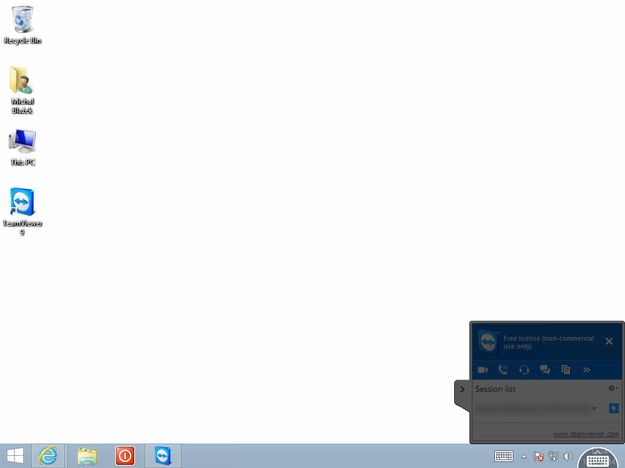 TeamViewer remote desktop on iPad
Now you can create your private TeamViewer account, add your computers to the list and connect to remote computers with installed TeamViewer app.
NetSupport Manager
NetSupport Manager is a professional remote desktop solution that allows users to remote control computers from desktop, laptop, tablet or smartphone. It is working over LAN, WAN or the internet, securely and without the need for firewall configuration.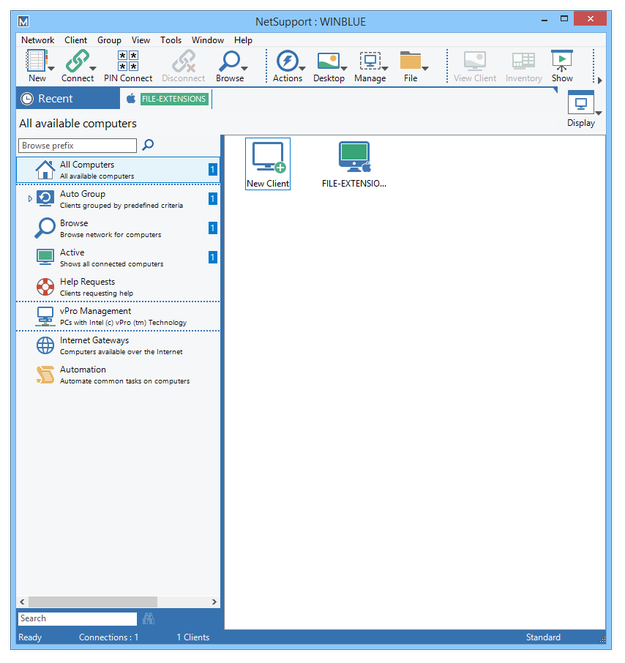 NetSupport Manager main window
NetSupport Manager is available to download for 30-days trial version. It supports Microsoft Windows, Mac OS, Linux operating systems to remote. To remotely manage your desktops you can also use apps for iOS and Android systems.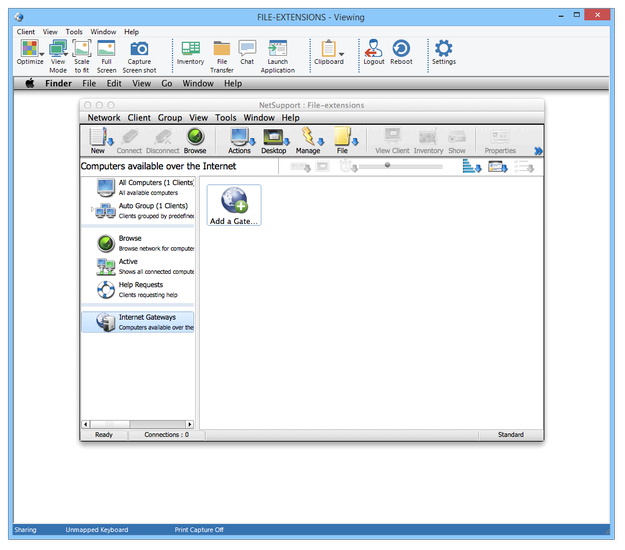 NetSupport Manager remote control Mac OS X
After installation run the NetSupport Manager and start manage your NetSupport remote computers. NetSupport Manager also supports advanced options, like session recording, chat, file transfer etc.
RealVNC Server
RealVNC Server is access and remote software for Windows, Linux and Apple Mac without agents or centralized servers based on peer-to-peer architecture. To remote control a computers you can use your desktop, tablet, or smart phone. The basic version is available for free download on the RealVNC website.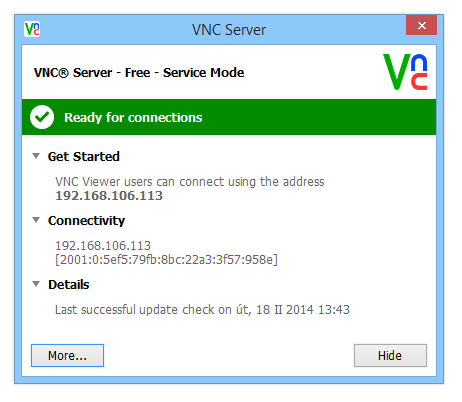 VNC Server running
To remote computers with RealVNC Server software you are using RealVNC Viewer that will be installed with the RealVNC Server.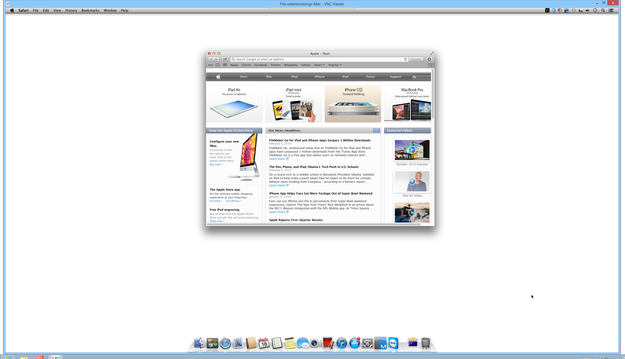 VNC Viewer controlling Mac
Remote Desktop Connection
It is the default remote desktop tool distributed with Microsoft Windows operating system that allows users to connect to Windows PC. The client is also available for Apple Mac computers.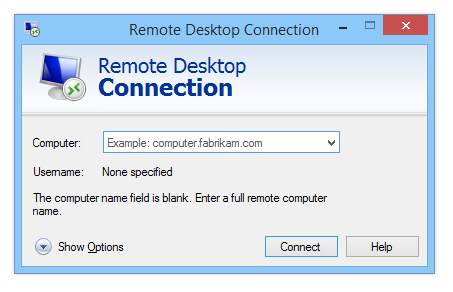 Windows Remote Desktop
On the computer that should be remotely controlled, you first need to allow remote permissions. You can do this with:
Right click on This PC → Remote Settings → Allow remote connections to this computer set to enabled.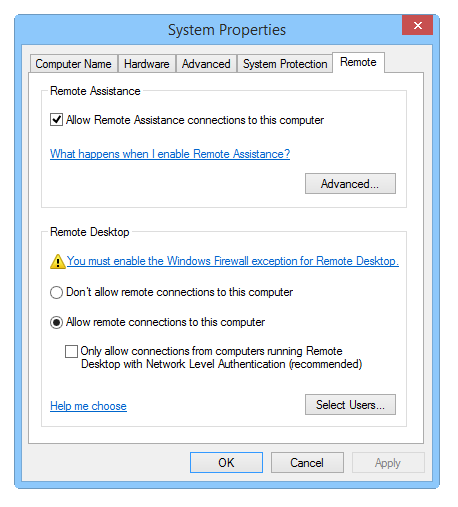 Windows Remote Desktop settings
Now open Remote Desktop Connection client and type IP address or the name of the computer and click on Connect button.
If you want to connect from the internet via Remote Desktop Connection, you need to also open appropriate ports on your router and firewall.
You can use a PC running any edition of Windows XP, Windows Vista, and Windows 7, or a PC running Windows 8, Windows RT, Windows 8.1, or Windows RT 8.1 to initiate a connection as a client. But the remote PC station must be running one of these Windows operating systems:
Windows 8.1 Pro
Windows 8.1 Enterprise
Windows 8 Enterprise
Windows 8 Pro
Windows 7 Professional
Windows 7 Enterprise
Windows 7 Ultimate
Windows Vista Business
Windows Vista Ultimate
Windows Vista Enterprise
Windows XP Professional
LogMeIn
Is one of the most popular desktop remote service that enables access to PC or Mac simply from web browser (plug-in required), and mobile devices. It also contains advanced features like file transfer, remote printing and cloud data access.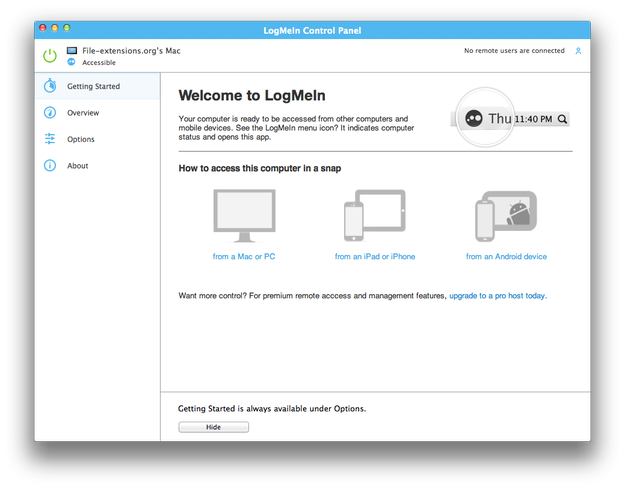 LogMeIn Control Center on Mac
Unfortunately, the free version of this remote desktop software was discontinued in January 2014 and other LogMeIn remote desktop services are paid.

LogMeIn remote desktop in Internet Explorer