Mac OS X operating system is able to boot from external sources which is a big advantage compared to Microsoft Windows. You can use this feature to recover your primary disk in Mac, reinstall the system, securely testing preview versions of OS X, apps testing and more.
Content:
How to create external boot partition with Mac OS X
Connect the the external storage through USB, FireWire, or Thunderbolt port and open Disk Utility.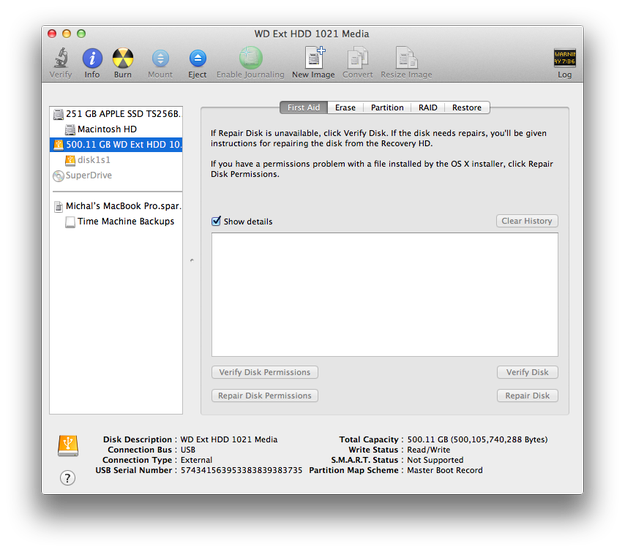 Select the external drive → Partition tab and create partition layout (1 partition, 2 partitions etc.)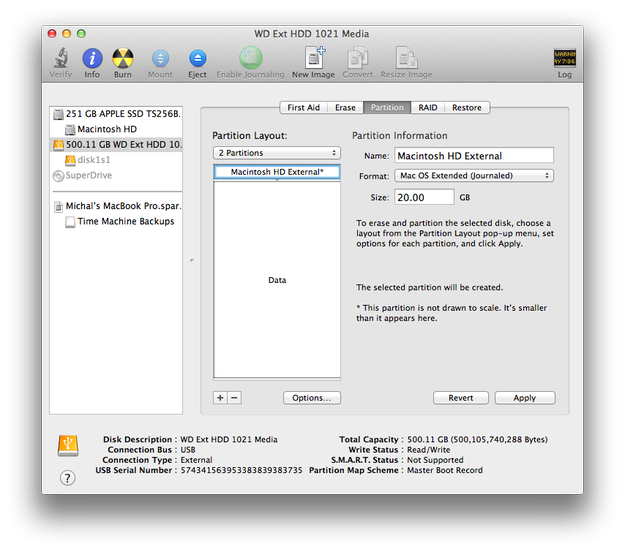 Set the name and size of partitions. For Mac OS X set at least about 20 GB sized partition with Mac OS Extended (Journaled) file format.
Click on Options... button and set the GUID Partition Table option to enabled → OK button.
Click on Apply button.
Run the Mac OS X installation app. In our case Install OS X 10.9 Developer Preview.
If you don't have it you can download it from App Store (Purchased apps hold Option (Alt) Key and click on OS X Purchased button).
More tips about Mac OS X installation are in another article Install clean Mac OS X Mountain Lion.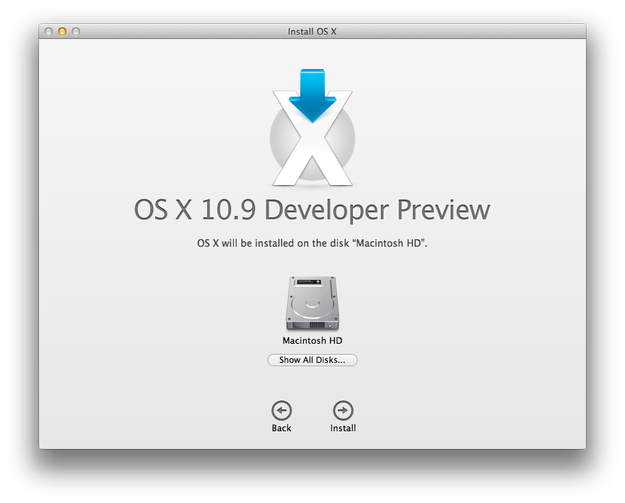 Click on Show All Disks....button.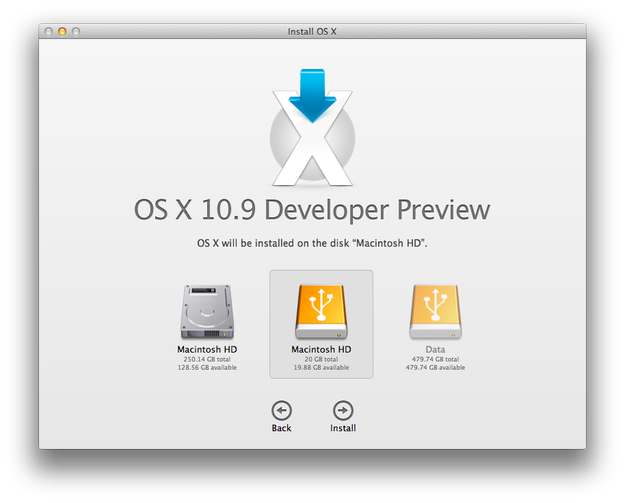 Select external drive's mac partition → Install button and wait till the Mac OS X installation process will be finished.
How to boot Mac OS X from external drive
If you have Mac OS X installed on external storage and this storage is connected to computer, there are two ways how to start the system from it.
The first way is to restart the Mac and hold the option key during the POST (gray display with Apple logo). You will be welcomed by Boot Manager. Now you should be able to select a bootable partitions (primary system, recovery, external storage, CD/DVD etc.). Newer Macs can restore system from the Internet through Boot Manager.

The second way is to use Startup Disk utility in Mac OS X System Preferences.
Open System Preferences → Click on Startup Disk icon.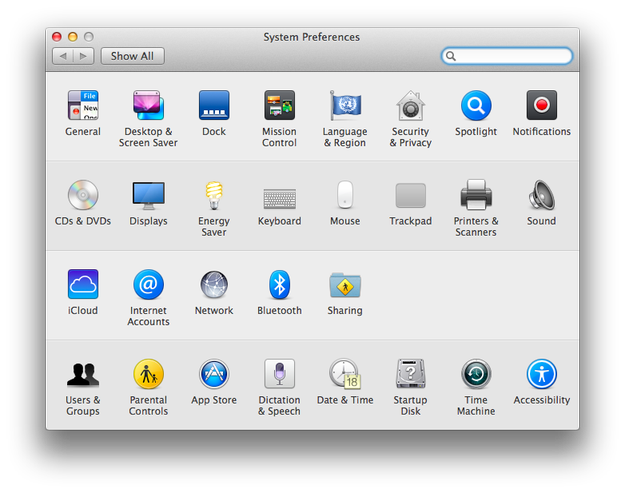 Select the system that you want to use to start up → Click on Restart... button.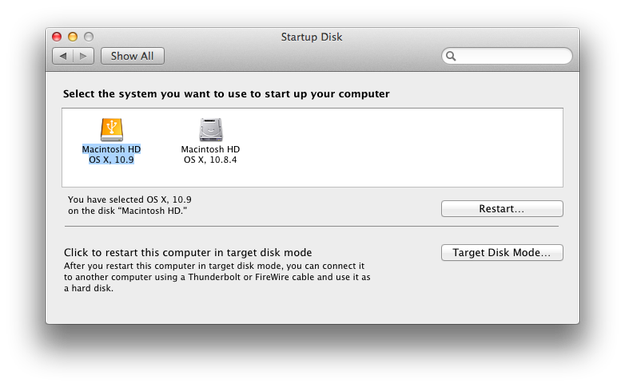 You can also restart computer to Target Disk Mode with Startup Disk tool. In the Target Disk Mode your Mac works as external storage connected to another Mac with FireWire, or Thunderbolt cable.