Much like Windows users, even Mac OS X users can change program icons of their apps. It's not hard at all, and we will explain it in few steps in this short article.
The very first thing you will need is an icon archive used by OS X (*.icns file extension). ICNS file stores a sort of icons in 16x16, 32x32, 48x48, 128x128, 256x256, 512x512 and 1024x1024 pixel resolutions typically in Portable Network Graphics (PNG) picture image file format. You can get them on Internet from sources like SoftIcons.
When you have have downloaded a new *.icns archive, go to the Applications folder, or to folder where the app is stored → right click on app → Get Info option (also you can click on app and use Command+I short cut).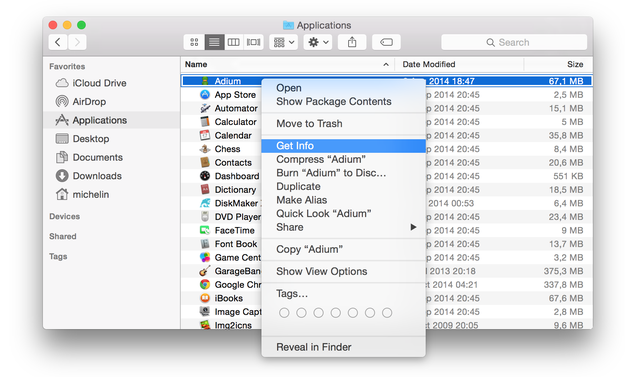 With this, OS X will show you info about the selected app.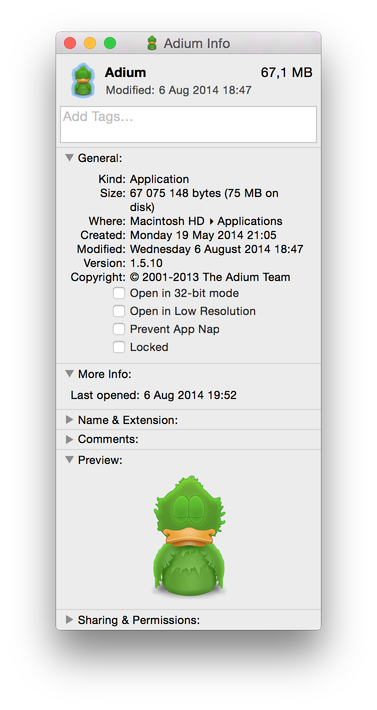 Now drag the *.icns file and drop it on the icon visualized in the upper left corner of the Get Info window.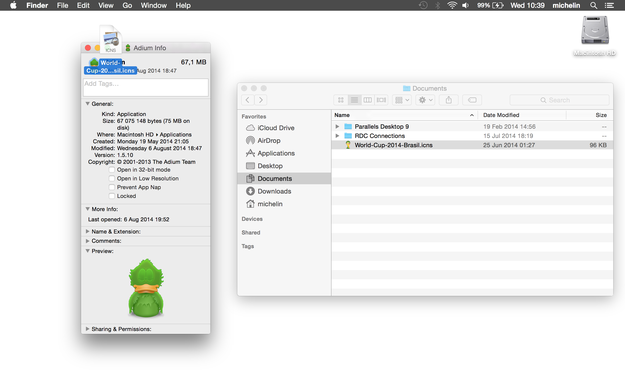 This will change the previous icon to the new one.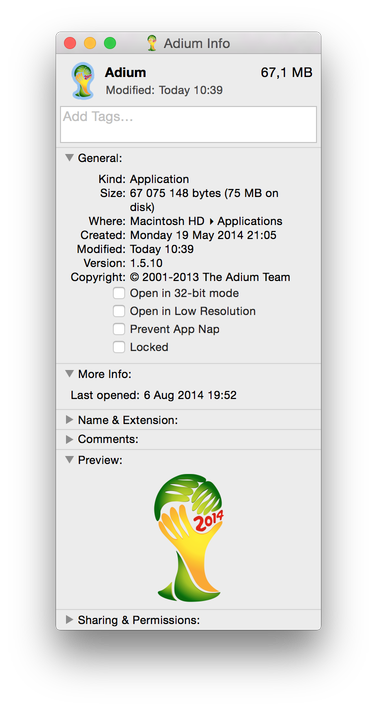 These instructions will help you to change icons of one app, file with same file extension, or folder, but you can also change OS X system icons and system apps icons, like Basket or Finder with a freeware tool called LiteIcon.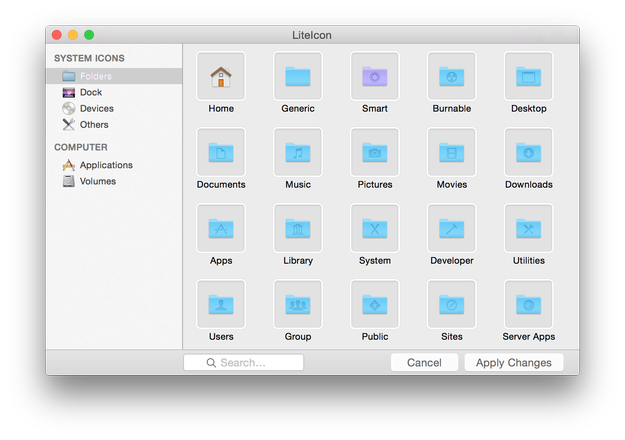 Download and open LiteIcon → select category where is stored icon, which you want to change.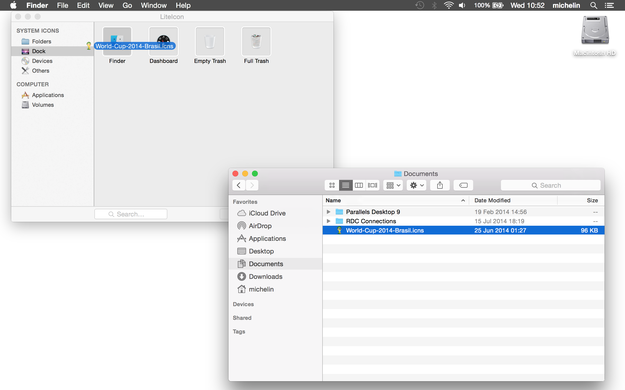 Drag *.icns file and drop it on the icon set you want to change.

Click on Apply Changes button and LiteIcon will save the new icons to OS X - in our case Finder icon in Dock. And that's it.