If you have more apps on your Mac that are able to open one type of files, like in our case movies in AVI file format, you can set your favorite app as default to open these data for example VLC Player instead of QuickTime with a few steps in Finder.
Change default app in OS X with Finder
Click by right mouse button on the file that you need to change default app to open and select Get Info option (also click on file → File option in upper menu → Get Info).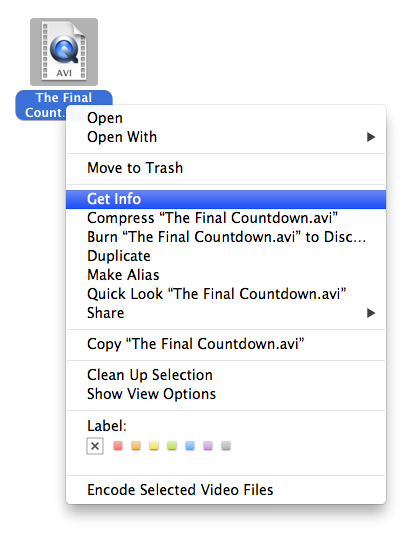 Click on Open with: section.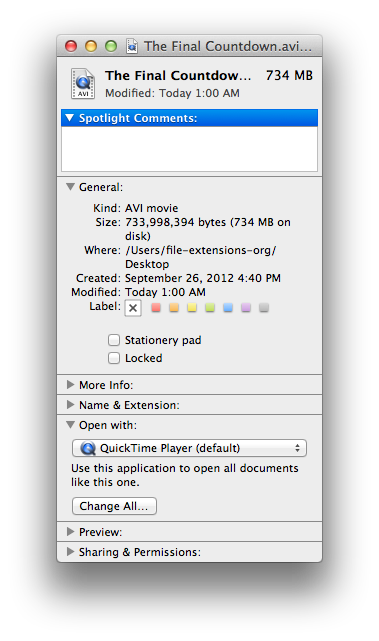 Select default app from pull down menu.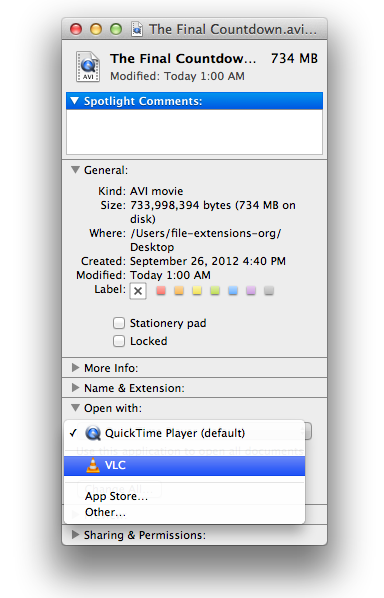 Click on Change All... button → Continue button and the new app will be associated with all files with the same type of file extension.