TIP: Delete unnecessary game installation data with Steam Cleaner

Steam is a very convenient way to buy, install and manage computer game, but what many users do not realize is that a lot of unnecessary and in many cases duplicate files can be found in Steam game folders.
DirectX install files, Microsoft Visual Redistributable files or similar stuff is usually downloaded along with the game data, which means for every game in your library you may have the very same files taking up your space.
Purging the files manually be pretty time consuming, especially if you do not have idea which files are really not necessary. Luckily you can use a small handy utility called Steam Cleaner that can quickly remove garbage from your Steam folder.
Where can I download Steam Cleaner?
You can download latest version (2.3. at the time of writing this article) of the program at the official website.
The download itself is a simple executable (steamcleaner.exe) that will guide you through the installation process and setup everything you need for Steam Cleaner to work properly.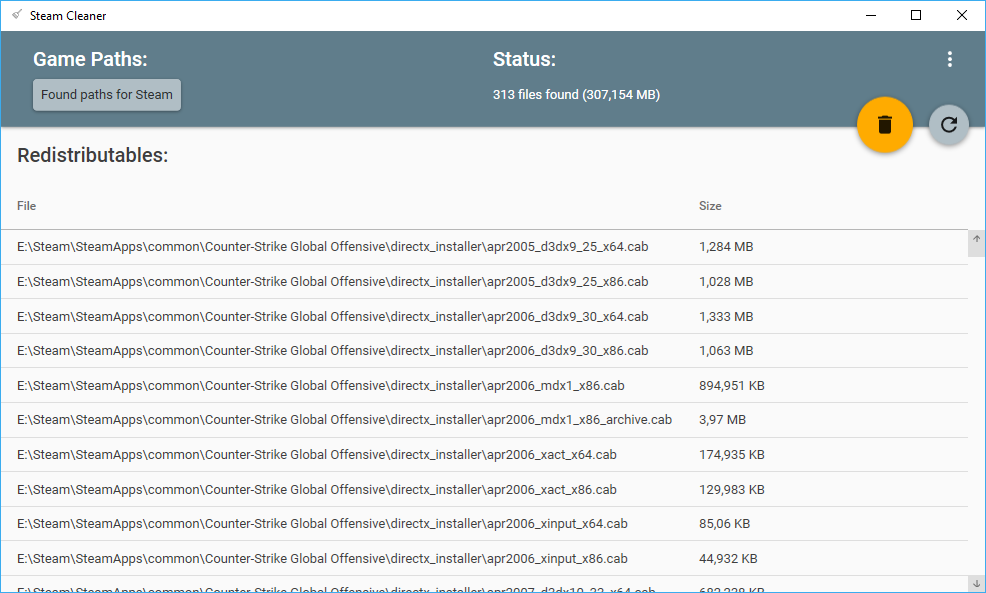 Steam Cleaner version 2.3.
How does Steam Cleaner work?
For the testing purpose we have just installed 3 games on our test account and launched Steam Cleaner. The app found that it can clean up 300 MB of space, which might not seem much, but some users can have dozens games installed on their computer, which means more garbage data that can be removed. Which means Steam Cleaner can be great for users with smaller SSD drive for gaming, because every GB of free space counts.
Once you have selected the files you want to purge from your disk, simply click on the trash icon and delete them. The most common data files deleted by the app are various DirectX or NET distributable installers and you certainly do not need a copy of those for every game installed.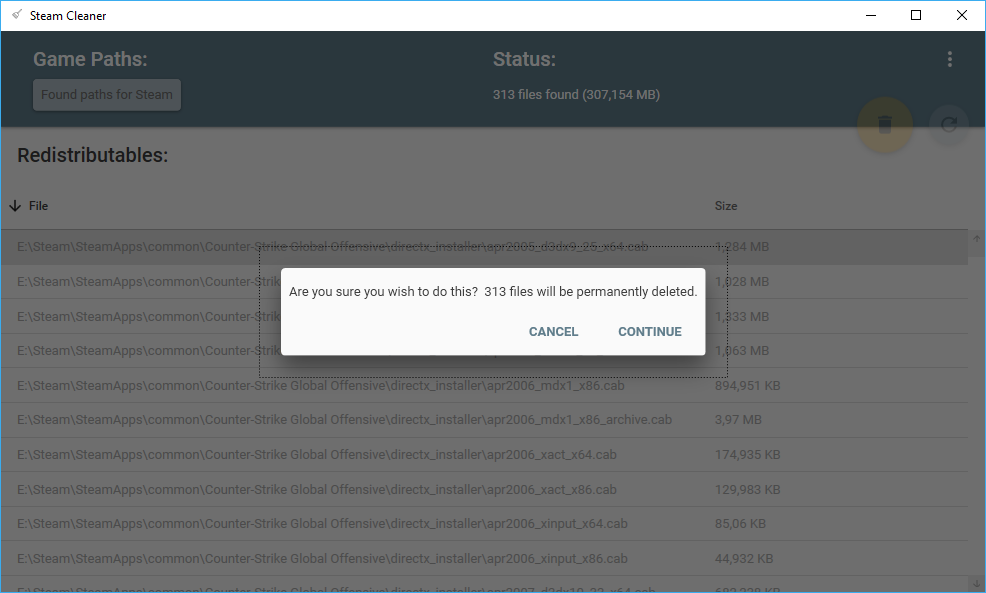 Purging files using Steam Cleaner
After a few seconds all the files have been deleted and you can enjoy you free space by downloading new games etc.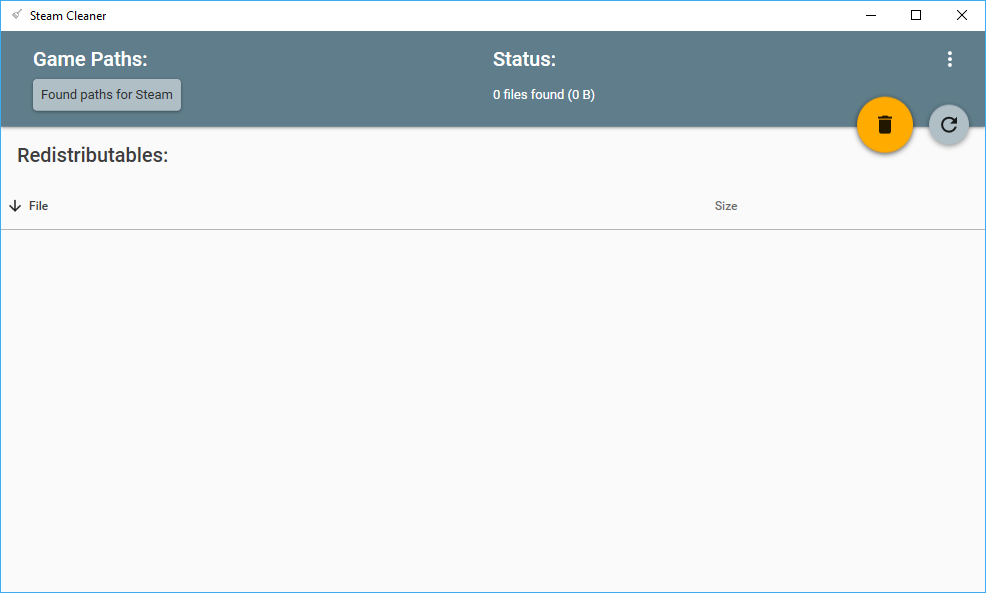 All unnecessary files have been removed by Steam Cleaner