OCR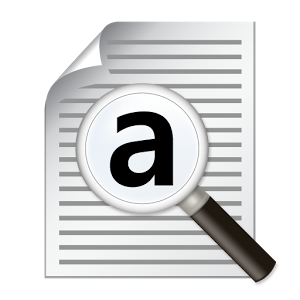 With the widespread use of digital cameras in smartphones, many users use the device to quickly make a photo of a document or notes. Sometimes this is enough, but what if you need to recover the text again?
Well, in that case you need to search for some picture (scanned document) to text (document) conversion solution, which is typically labeled as OCR - Optical Character Recognition.
OCR software works by analyzing the scanned document (picture) snd comparing it with font data stored in internal database. Some OCR solutions also use spell-checker to "fix" words that were not fully recognized. 100% accuracy is most likely impossible, however, close approximation is the general aim.
You can find professional OCR solutions, but these are usually pretty expensive and for someone that just needs to recover single document pretty unnecessary. Luckily, sever free alternatives exists and in this article we will cover some.
Contents:
Recover the text direct in your mobile device
The most convenient way to recover the text would be of course to use app directly in your smartphone. Many OCR apps exist for all mobile platforms (Android, iOS, Windows Phone), unfortunately the quality of these applications wary and the really good ones are typically commercial and pretty expensive for casual user.
Just browse your market / app store on your device and look for "OCR" apps. It's somewhat pointless to give tips for "best" apps, considering new are added frequently and what's good today may be surpassed tomorrow.
For example on iOS, some of most popular apps include Scanner Pro or CamScanner Free and you can find similar apps for Android on Google Market or Windows Store for Windows 10 phones.
Convert scanned text on your desktop computer
On desktop computers, the choices for some OCR programs or services are plentiful. Many printer/scanner vendors (HP, Cannon etc.) offer basic OCR software to their devices, so if you own one check the CD/DVDs that were bundled together with it, because one of them likely contains software.
Other than that, you can find several dedicated OCR solutions from free to the most expensive ones, such as OmniPage, ABBYY FineReader, Adobe Acrobat etc. Of course the professional (and expensive) programs will have much better results.
Online conversion of scanned documents to text online
Whilst you can look for dedicated software, checking on-line services that can perform OCR conversion directly from your web browser may be a more convenient approach for recovering texts from pictures or scanned documents.
Some of the most notable online OCR websites is called onlineocr.net (see list of apps at the end of the article) and it should be more than sufficient for simple text recovery from scans saved in PDF or any of the possible graphics formats (.jpg, .png, .tif, .gif etc.).
One interesting option is the OCR function in OneNote from Microsoft Office. It's most likely aimed at recovering hand written notes, but should be useable for small documents as well.
onlineocr.net
The website offers free OCR (optical character recognition) service and allows users to convert their PDF documents and image files into text format, saved as .txt or MS Word document (.docx) or MS Excels spreadsheet (.xlsx) directly through their web browser through an online upload.
It works fairly decent and also has other nifty features, for example that you can translate the recovered text to any of the available 46 languages. So you can for example recover text from a German document and use the service to translate it to English.
The service is limited to files of maximum size of 5 megabytes and of course you should not upload sensitive documents, because you are uploading them to a 3rd party server so a little caution never hurts.
We have tested it and it appears that the service operates with high accuracy and does not have trouble with characters from non-English alphabet.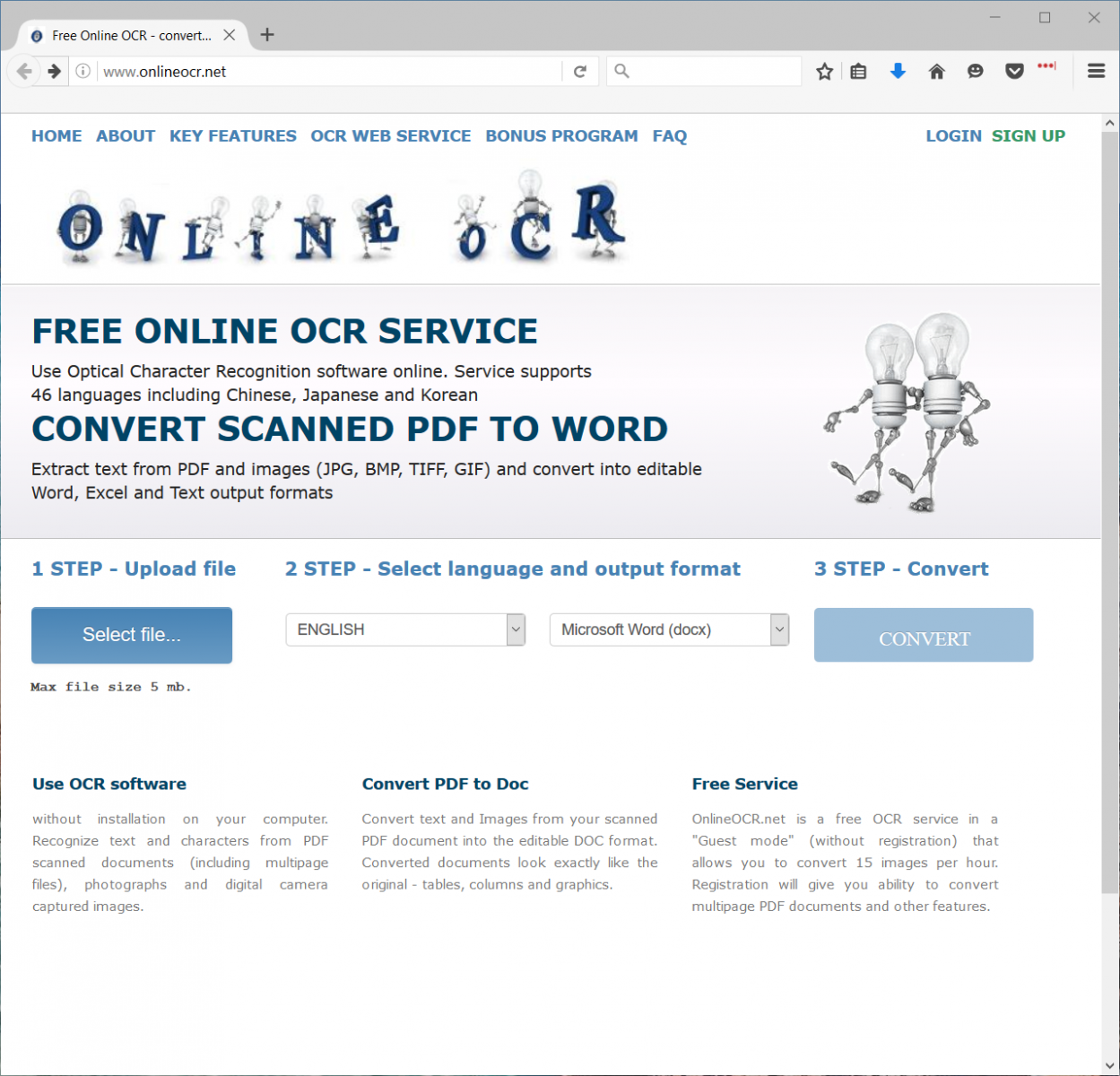 Free Online OCR service screenshot
Of course several other websites that offer same OCR services exist. If one of them does not work properly for your scanned files, try more of them and see what offers best results.