Laptops and desktops with pre-installed Microsoft Windows 8 and Windows 8.1 operating systems mostly contain Windows recovery partition on their hard drives (SSD drives) and so they are distributed without installation media. However sometimes users may need these media, for example if their hard drive crashed etc.
For these reasons Microsoft offers a simple utility that allows users to create installation ISO disk image that can be burn to DVD medium, or installation USB flash drive. It is called Windows 8.1 media backup.
Requirements:
Windows PC with Internet connection
DVD burner or USB flash drive
Windows 8.1 media backup installed on PC
The first step is to define Language, Windows Edition and Architecture of the computer you want the system to be installed on.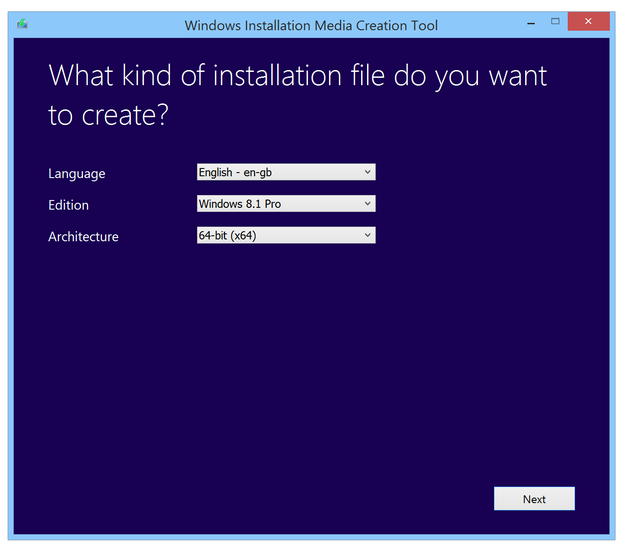 Setup installation of Windows 8.1
The second step is to select the type of medium (ISO image, USB flash drive) used.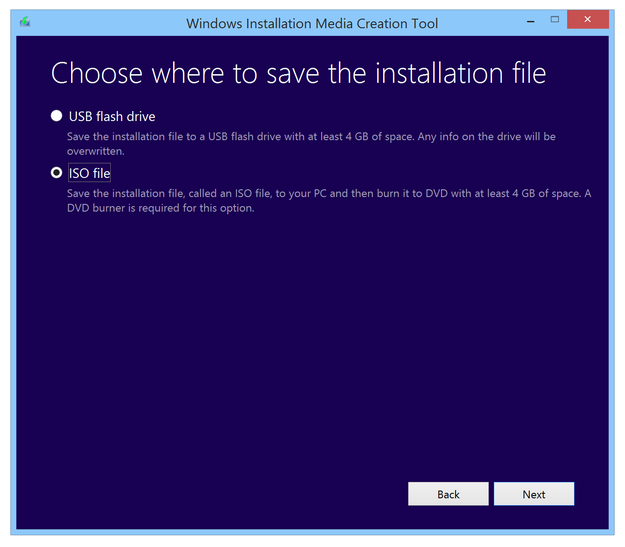 Select type of installation file ISO/USB flash drive
After that the Windows 8.1 media backup program downloads a fresh installation packages of Windows with all service packs, security updates etc. and creates either ISO image, or USB flash drive.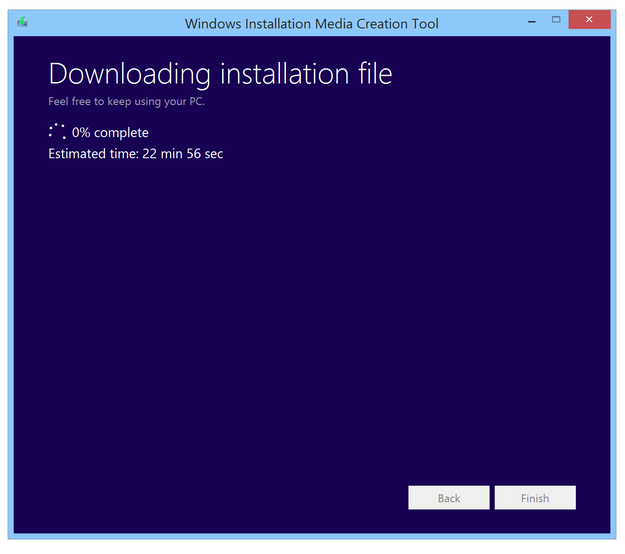 Wait to download and creating of USB flash drive/ISO image