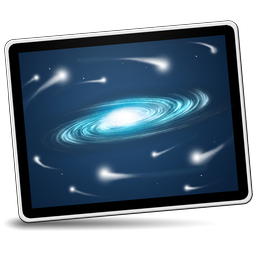 There are not extra settings for customization of your system desktop in OS X operating system. You can set a static bitmap picture as a wallpaper, or solid color as your background and that's all. However, there is a powerful utility called Live Wallpaper for Mac, which helps you to enhance your Mac background with beautiful wallpapers, animated wallpapers, clock widget, weather widget etc.
How to use Live Wallpaper for Mac
Live Wallpaper costs $0.99 and it is available to purchase on Mac App Store. It is compatible with Mac OS X 10.6. and higher.
After installation from Mac App Store, Live Wallpaper will be available in Applications directory. Open it and you will see the difference against classic background with Live Wallpaper default Modern Side theme on your Mac Desktop.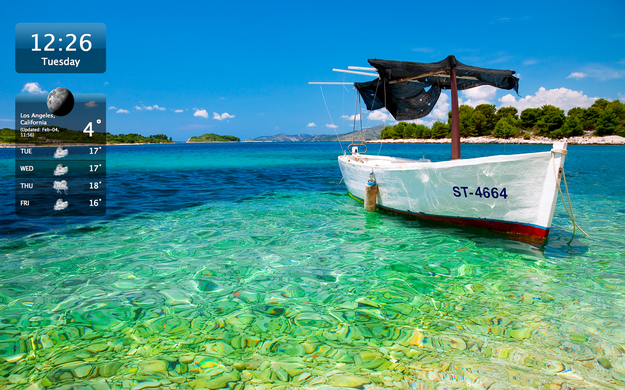 Live Wallpaper for Mac default theme
Settings Icon of Live Wallpaper are available in OS X menu bar.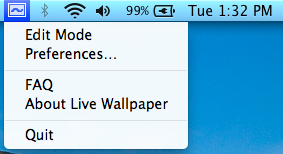 Live Wallpaper options
In Edit Mode you can change position of clock and weather widgets.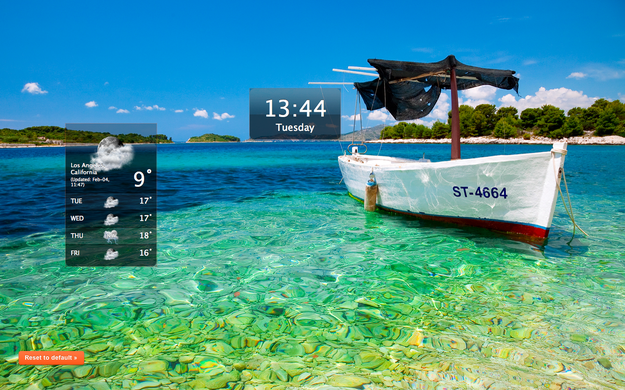 Live Wallpaper Edit mode
The Preferences... pane is split to General tab and Appearance tab.
In General tab you can enable, or disable start of Live Wallpaper app after Login and disable/enable Live Wallpaper icon in menu bar.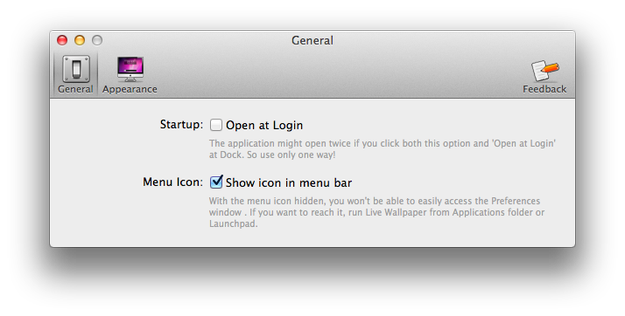 In Appearance tab you can manage various settings for multi monitors system, settings of clock and weather widgets as well as select another Live Wallpaper themes.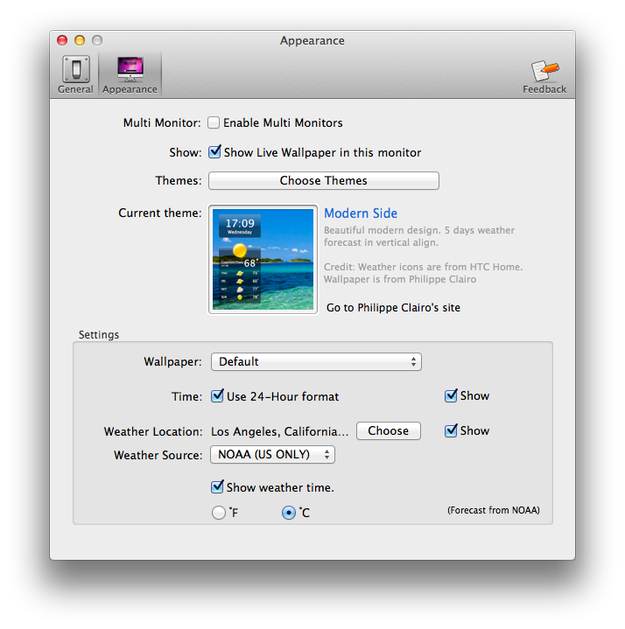 The new theme you can select from Live Wallpaper Theme Store. Click on Choose Themes button.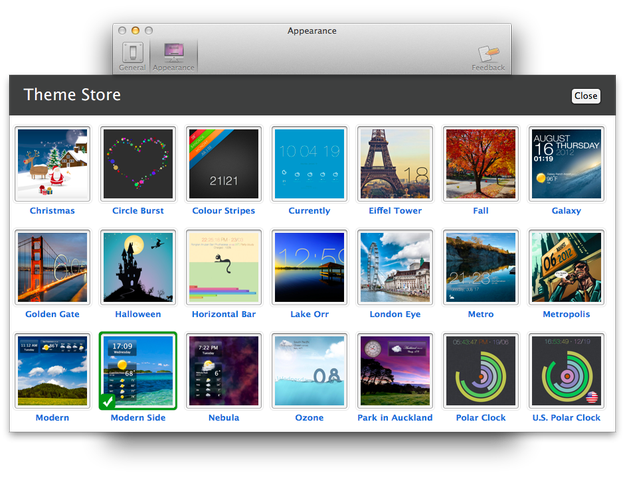 Live Wallpaper contains about 28 live wallpaper themes. Other are available to download if you click on Get More button.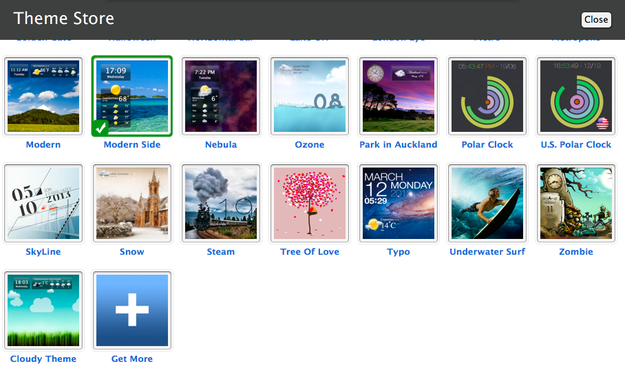 Live Wallpaper Theme Store
You will be forwarded to Live Wallpaper forum, where are available to download Live Wallpaper themes created by other users.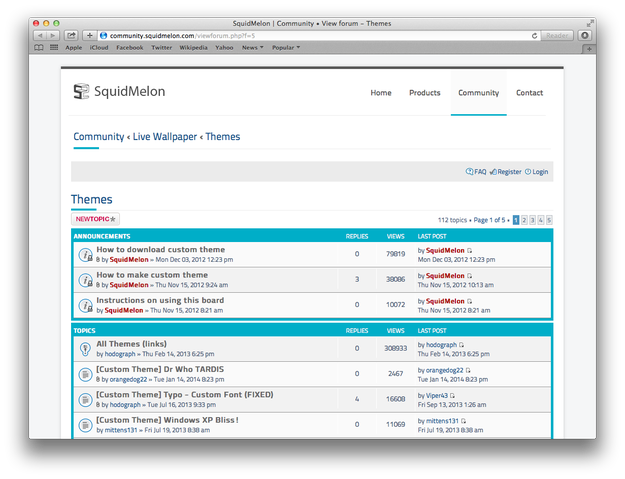 To install a new theme → unzip the theme archive (*.zip) and double click on the extracted Live Wallpaper theme archive (*.lwpp file extension).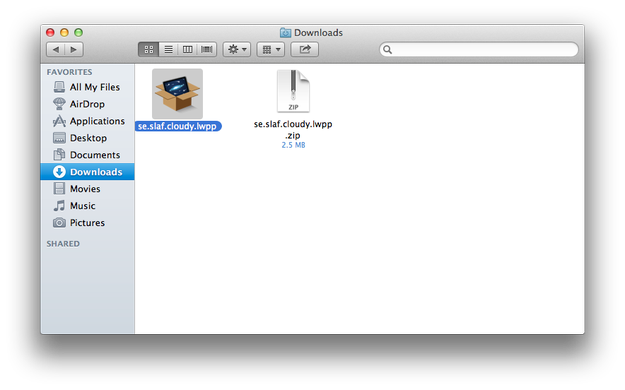 Now you can select a new theme from Theme Store.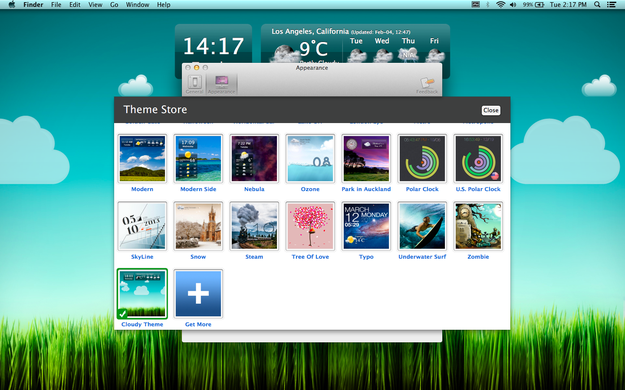 Live Wallpaper for Mac select new installed theme in Theme Store
Instructions with samples, how to create your own Live Wallpaper theme, are also available on the Live Wallpaper forum.