How to extract images from Word documents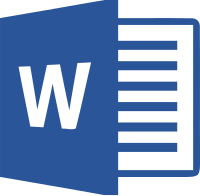 Many users that work with documents may come into a situation when they need just a picture out of MS Word document (.doc, .docx) and at the moment have no access to Microsoft Word, for example if they rely on the online version of Word and find them self without internet connection. Or someone may need to quickly copy pictures out of many documents and it would take too much time to do it one by one, especially when loading large documents.
A somewhat easy solution to this exists, but works only for the later variant of Word documents (files with docx file extension). If you have documents in the previously used doc format, you will have to re-save them to docx format (in Word) or convert doc to docx using any of the available solutions if you do not have Word on your computer.
If you have access to Word 2013 or later, you can simply open the document, select the picture and use the Save picture as.. function to save it on your local drive. Sometimes, the resulting picture will be larger in file size than the original, because Word may be using some older specification for PNG/JPEG and does not compress or apply filters correctly.
Extract Word DOCX file
One thing that most Word users are not aware of, is that the modern Word documents (.docx) are basically just ZIP files, which contain the actual document in XML format together with any objects that are part of it. These objects may be pictures, audio files, Flash animations and other stuff, but for our purposes we are only interested in the picture.
What you need to do, is to rename docx to zip and simply extract the file, or just browse through it like it was a folder. The contents of the document will look something like this.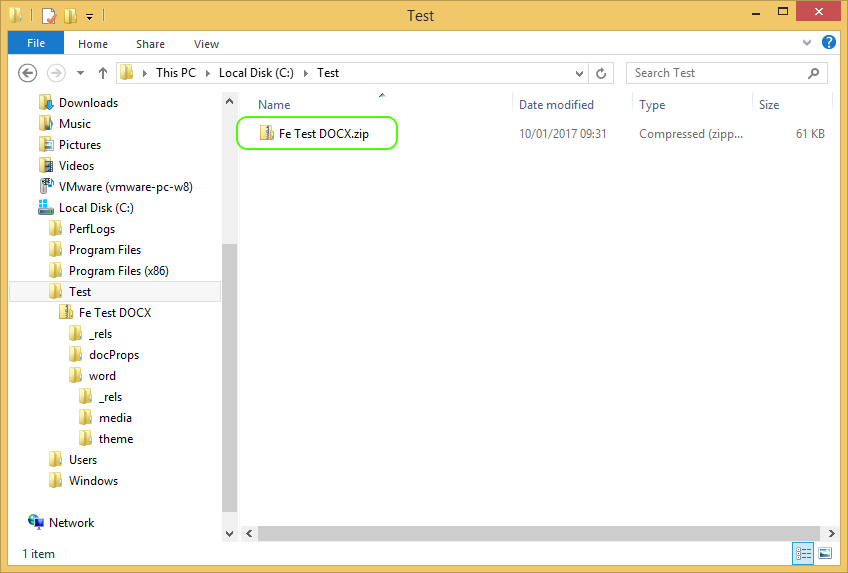 Our test document "Fe Test DOCX.docx" was renamed to "Fe Test DOCX.zip", which made Windows to treat it like any other ZIP archive and you can easily browse through the folders.
To get the pictures out of the document folder, you have to browse to the word/media folder. This is the place where you have to look for the pictures and other multimedia files, in case they were used as objects in the document.
Now simply copy out or extract any pictures (in our case the image1.png) you want out of this folder and that's it.
The filename of the picture hints on it's position in the document, so if there are 10 pictures, they will be ordered as image1, image2 etc.
A word of warning though, it may happen that under certain circumstances the pictures in this folder will be of lower quality (blurred) compared to the original one used. This usually happens when you import a huge picture to Word and it automatically scales it to lower resolution. Word does not keep the original picture, only the resized version, so there is no way to recover the original from the document anyway.