I have spent two hours trying to figure out, why I cannot execute Java applications on my girlfriend's laptop and instead Nokia PC Suite is launched.
For some reason, every time you execute JAR, Nokia PC Suite overrides the default file extension associations and steals it for itself. That pretty much means you cannot execute JAR files while that program is installed..until you fix it!
I will save you precious time trying to figure out how to fix it and show you how you can solve this problem very quickly and restore the broken JAR association.
How to restore broken JAR association
The solution is surprisingly simple. Just download the Jarfix.exe program written by Johann N. Löfflmann and launch it. That's it. Your association should be fixed, and you should be able to launch JAR applications without any trouble.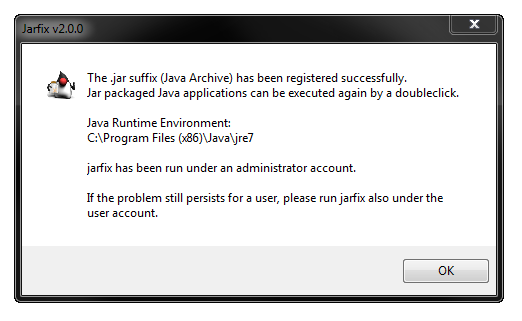 Does it work only for problems caused by Nokia PC Suite?
Nokia PC Suite is not the only program that can cause this behavior, but this fix should work in all cases.