How to backup iOS device using iTunes
Users of iOS devices (iPhone, iPad, iPod) can backup their devices directly using iTunes.
With this function, iTunes makes a backup of settings, contacts, calendars and notes from the iOS device. The app also has a very useful function, with which you may encrypt your backups and protect them with a password.
Other content such as audio, video, books, applications, photos and other stuff can be synchronized between iTunes Library in a computer and iOS device with the 'Sync' function in iTunes.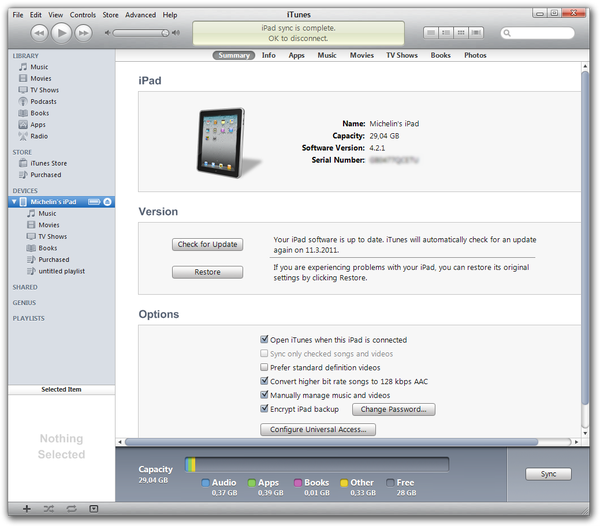 Apple iTunes manage device window
Using backup function in iTunes
Making new backup using iTunes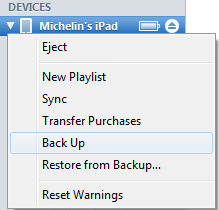 Apple iTunes Back Up menu
Connect the iOS device to the computer via USB.
In iTunes press the right mouse button on your device in section Devices.
You will see roll menu with option Back Up.
Wait a few seconds till iTunes finishes the backup process.
You can manage your backups in iTunes with the Edit → Preferences → Devices option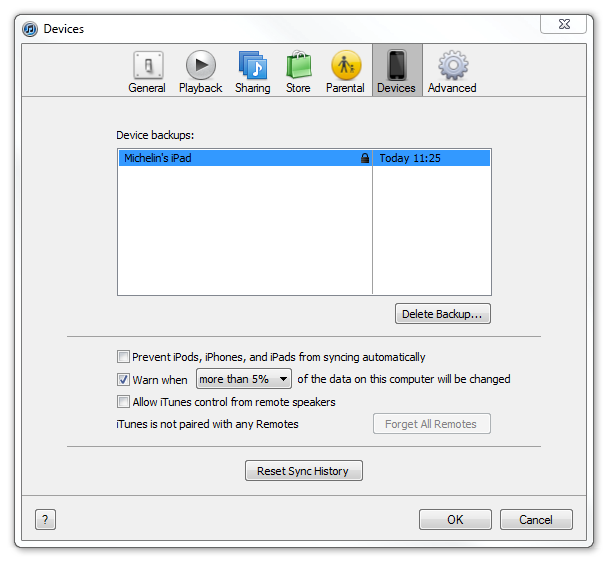 Apple iTunes device backup menu
Restoring backup in iTunes.
To restore iOS backup, use the same way like when creating the backup, but instead choose the Restore from Backup option instead. iTunes will show a new window, where can you choose your device and after use the Restore option so your backup will be imported to your iOS device.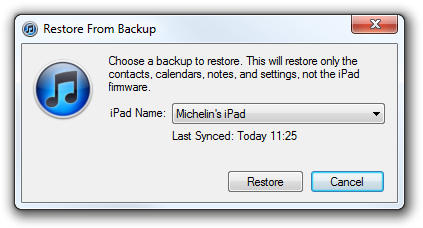 Apple iTunes Restore From Backup window
Where you can find iTunes backups
In the Windows version of the iTunes the backup data are stored in the directory:
\Users\UserName\AppData\Roaming\Apple Computer\MobileSync\Backup\
In the Mac version of the iTunes the backup data are stored in the directory:
/Users/UserName/Library/Application Support/MobileSync/Backup/