emulation of Mac OS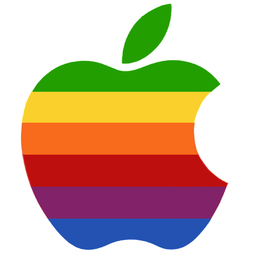 The new Apple Mac computers with OS X are not able to run apps and games written for older Mac OS systems (also known as The System or Classic Mac OS). However, if you want to try this system out, you don't need to buy an old Mac, you can just install any emulation software to OS X and use your modern Mac as old Macintosh.

Download and set up the Basilisk II for Mac
Basilisk II is an emulator of the 68k Macintosh family of computers (Macs based on Motorola 68000 processor series) that contains Macintosh, PowerBook, Performa and Quadra computers, available for Mac OS X and other systems. It is available for free download on developer's website.
Download the Basilisk II and copy folder with Basilisk files to your Applications folder.
For our purposes, we run Mac OS 7.5.3 updated to 7.5.5 on Mac OS X.
Then you proceed to setting up the Basilisk II you need to download:
When you have ROM, DiskTools and Mac OS 7.5.3 installation downloaded, copy the ROM and DiskTools to your Basilisk II folder.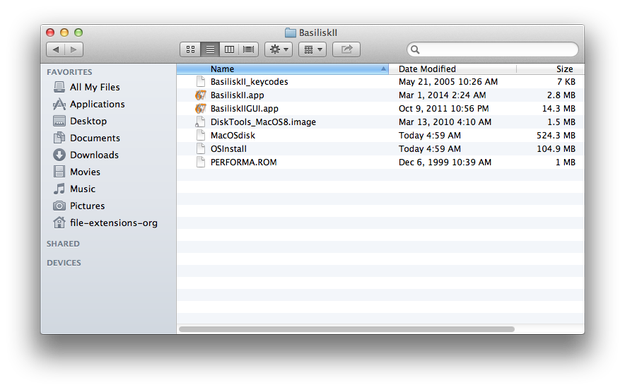 Setup up the Basilisk II to install Mac OS
Start the BasiliskIIGUI.app and you will see a Basilisk Setup GUI.
On Volumes tab click on Add... button and select the DiskTools_MacOS8.image file.
Click on Create... button → navigate, for example to BasiliskII folder → fill the name box, like MacOSdisk... → set size to 500MB → Click OK. Create another disk by the same way and name it for example OSInstall and set size to 100MB.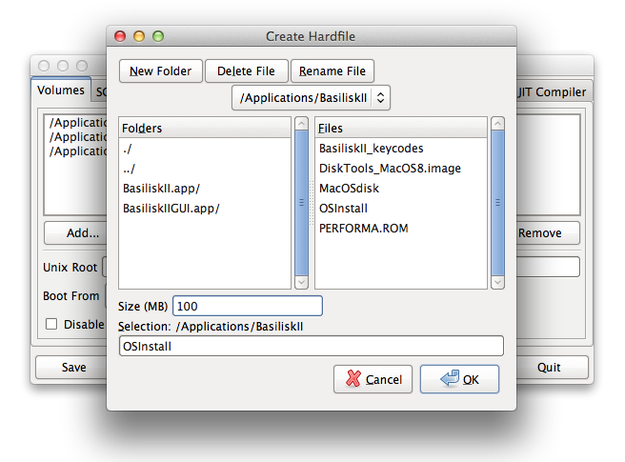 Unix Root set to slash "/".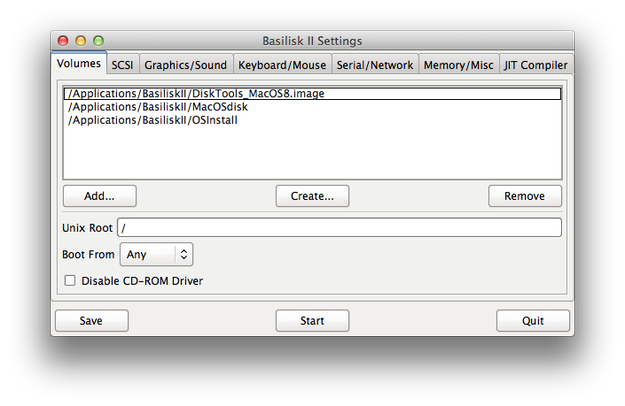 Click on Graphics/Sound tab and set graphics resolution, video type and refresh rate.
Click on Keyboard/Mouse tab and check the Use Raw Keycodes box. Click on Browse button and navigate to BasiliskII folder and select the BasiliskII_Keycodes file.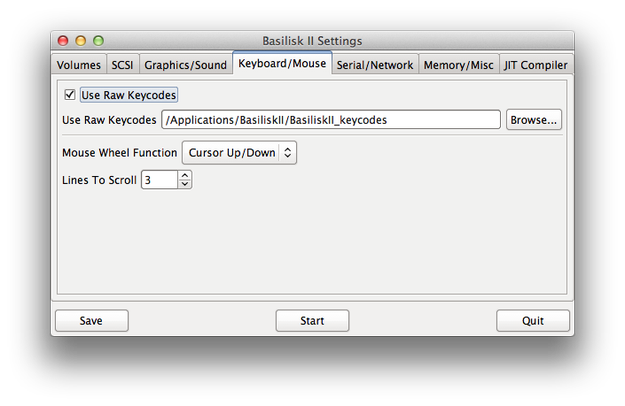 Click on Memory/Misc and set the memory to 64MB → Mac Model ID to Quadra 900 → CPU Type to 68040.
Click on Browse... button and select the PERFORMA.ROM file. Check the boxes Don't Use CPU When Idle and Ingnore Illegal Memory Accesses.
Click on JIT Compiler tab and check all check boxes and set Translation Cache Size to 2048.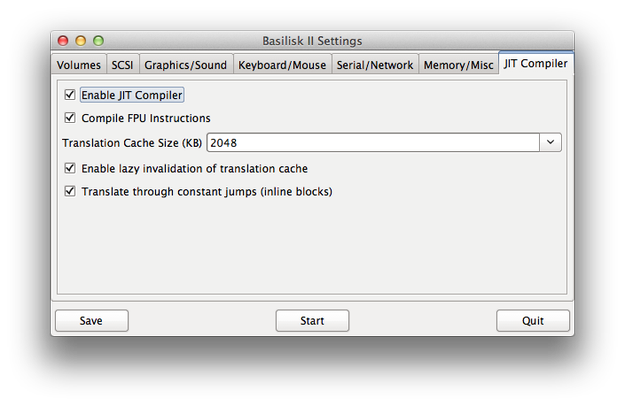 Install Mac OS 7.5.3 to Basilisk II
Now click on Start button in Basillisk II Setup GUI. Now you will be entered to installation GUI.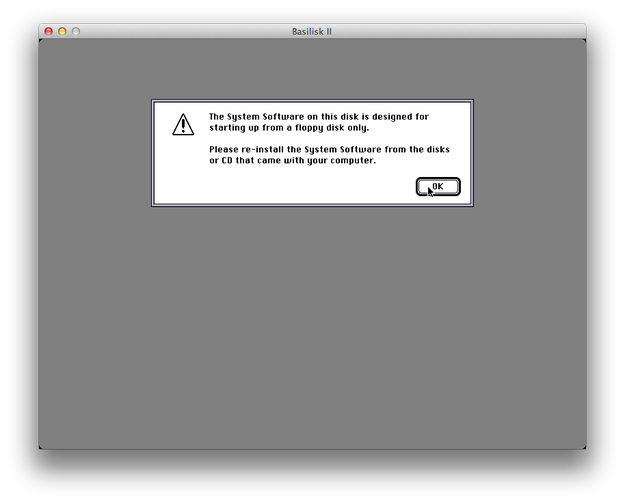 At first you need to initialize and format the disks that were be created in Setup part of BasiliskII (larger now named as Macintosh HD and smaller as Installation).
Now click on Unix icon and navigate to folder, where are the installation files of Mac OS 7 are stored on your disk. Select all files and copy them to Installation disk.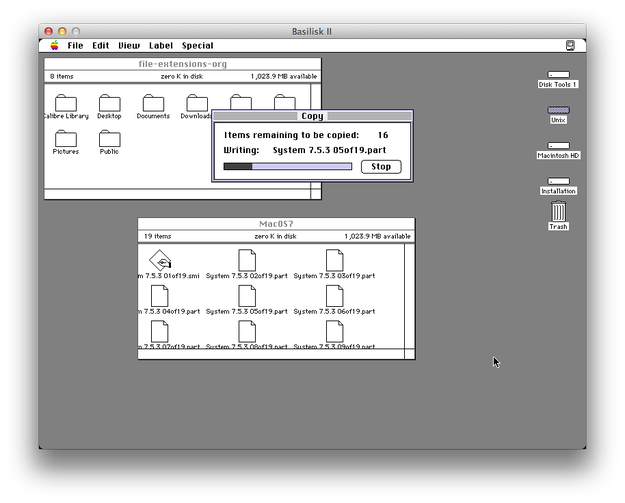 Double click on first archive file (*.smi file extension) and wait till the archiving tool unpack system installation data.
Double click on Sys7.5 V7.5.3 CD Inst file → click on Installer icon and navigate through Mac OS 7 installation wizard.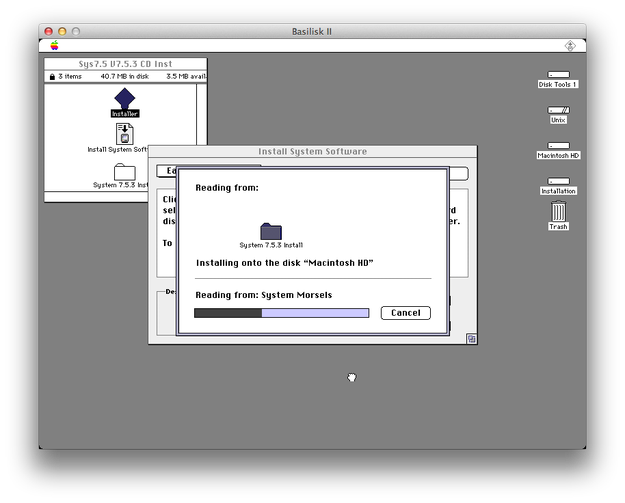 After the installation is completed. Click on Special option in upper menu hold the mouse button, navigate to Shutdown button and release the mouse button.
Now run again the BasiliskIIGUI.app → on Volume tab click on DiskTools_MacOS8.image file and click on Remove button. Click on OSInstall and click on Remove button.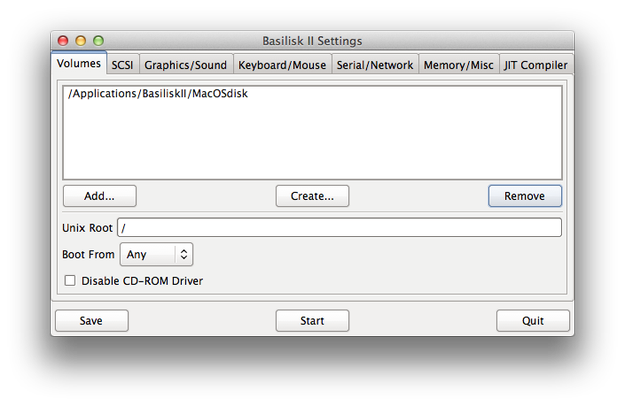 Now click on Start button and welcome to Mac OS 7.5.3.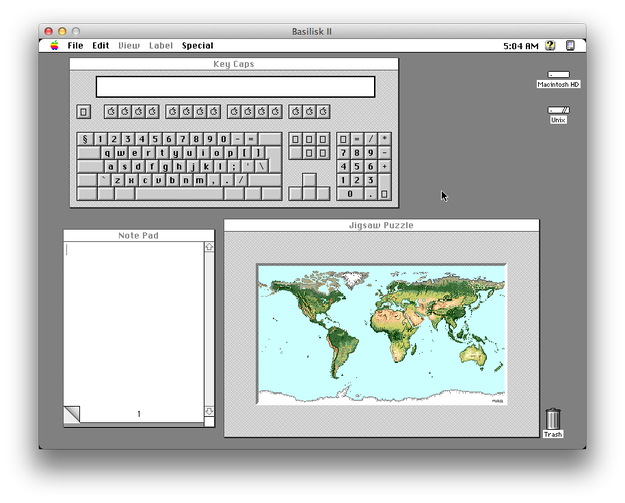 Update Mac OS 7.5.3 to Mac OS 7.5.5
If you need to update Mac OS 7.5.3 to 7.5.5 download from Apple website file called Sys 7.5.5 Update-NetInstall.sea, copy it to the emulated Mac OS 7 for example to Update folder created on the desktop.
Double click on *.sea file and wait till the update data will be uncompressed.
Double click on System 7.5.5 Update Net Install and click on Installer icon. Navigate through easy update wizard and after few click your system will be updated to version 7.5.5.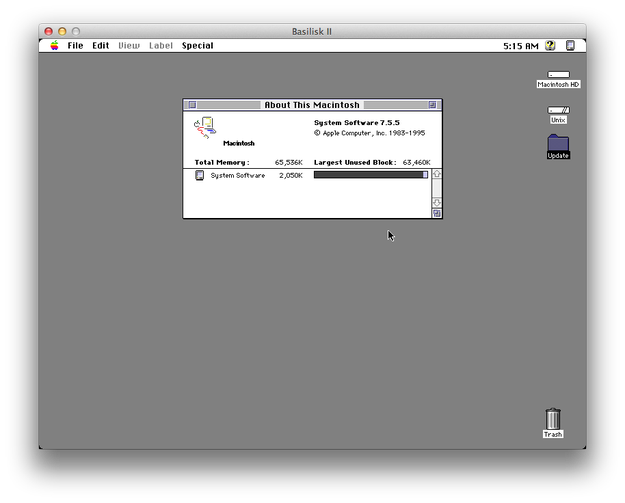 Now you are able to work with old Classic Mac OS apps on your modern Mac computer.