What is iTunes?
iTunes is a free application for Microsoft Windows and Apple Mac OS developed by Apple Inc. It is used to organize and play digital music and video. It keeps all user's content in sync. And it's also used as on-line store on computer, iPhone, iPad, iPod touch and Apple TV that has everything is need to be entertained.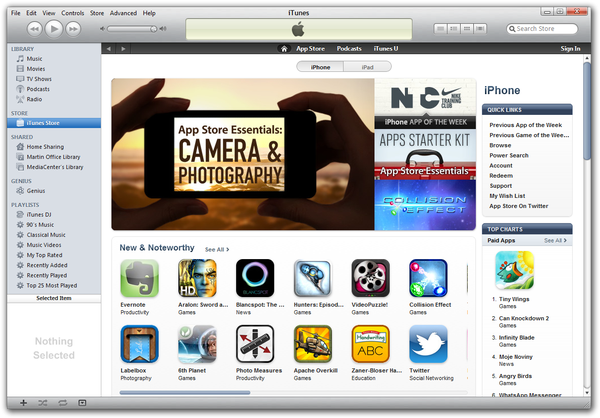 Apple iTunes main window

How to sync applications in iPhone, iPad, iPod touch with new installation of iTunes
If you connect your iPhone or other device with Apple iOS operating system to a computer with new installation of the iTunes, iTunes will detect it, but all synchronization options are disabled. You can customize your synchronization settings, however one small problem can happen.
If you want to synchronize applications installed in iOS device and iTunes. iTunes will show information warning window, that will inform the user, that iTunes has to delete all installed applications in the device and replace them with apps from iTunes library.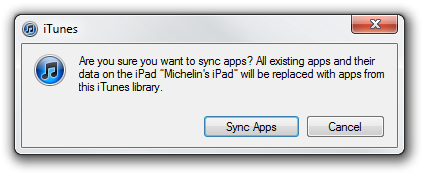 Apple iTunes warning window

The solution of this problem is very easy.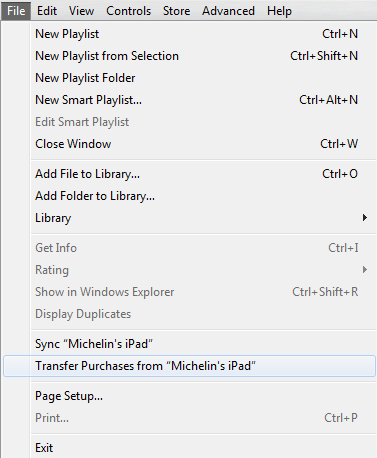 Menu File in iTunes
Connect your device to computer and wait till iTunes detect it.

Choose the File → Transfer purchases from "user's device" menu in iTunes and use option

iTunes will transfer your applications, books and music, that are downloaded through iTunes Store to your device into iTunes library.

After the transfer is finished, you can sync apps without applications or data lost.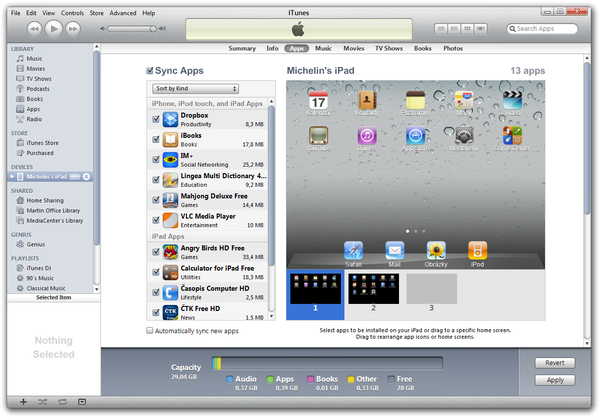 Apple iTunes Sync Apps window