The new desktop system Mac OS X 10.9. (code named Mavericks) has been introduced on Apple's WWDC (Worldwide Developers Conference) keynote with updated models of MacBook Air and Mac Pro. It is now available as Developer Preview version for registered Mac OS X developers, which will be gradually updated to final release.

Mac OS X 10.9. Mavericks compatible models:
iMac (Mid-2007 or later)
MacBook (13-inch Aluminum, Late 2008), (13-inch, Early 2009 or later)
MacBook Pro (13-inch, Mid-2009 or later), (15-inch, Mid/Late 2007 or later), (17-inch, Late 2007 or later)
MacBook Air (Late 2008 or later)
Mac Mini (Early 2009 or later)
Mac Pro (Early 2008 or later)
Xserve (Early 2009)
You can also try OS X Mavericks on your Mac, because it is available to download on various data-share services. However, it is a preview for developers that is not optimized and you should have a problems with incompatible apps, or system instability. It is recommended to install it as a second system, or on external storage.
News and improvements in Mac OS X 10.9. Mavericks
Content:
Finder
Improved Finder (default OS X file manager) contains Tabs as web browsers. You can open directories and services, like AirDrop in various tabs in one Finder window. You can use drag and drop to copy, or move files between tabs. Finder now supports Full screen mode.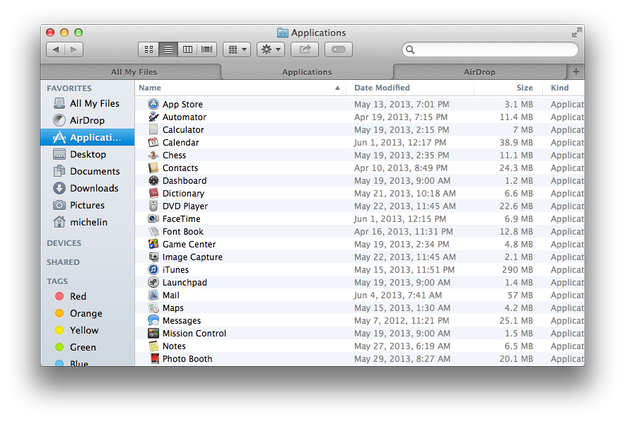 You can also marks files, like documents, photos, music etc. with color Tags. Tagged files can be filtered in by simple click on Tags in Finder right menu. You can mark one file with more Tags. It is useful to prevent users to have a more copies of one file on the disk in various directories.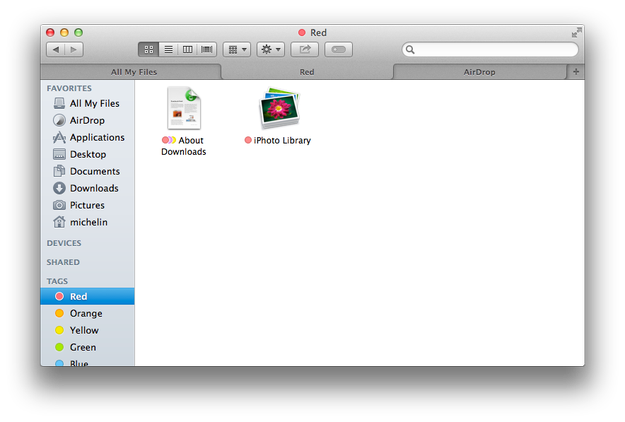 Safari
OS X Safari web browser in version 7 is improved with new power saving features that helps Mac computers to spend less electric power and improve battery life. New version of Webkit layout engine with Nitro Tiered JIT (JavaScript interpreter) will should view web pages much more faster than Safari version 6.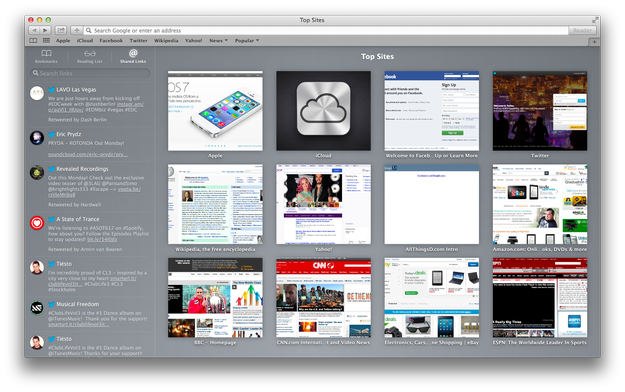 Default Safari tab that shows top visited sites, Favorites, Bookmarks, Reading List and Shared Links (Twitter account recommended) also got few improvements.
Calendar
Calendar has a new look more similar than its variant for Apple iOS version 7. It is able to sync with Facebook, iCloud, Google Calendar and other services. App contains some improvements like map information, providing travel times and weather forecasts.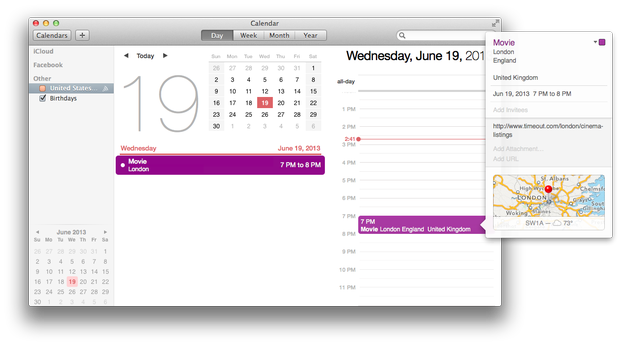 Apple Maps
It is OS X variant of Apple Maps installed in Apple iOS. You can view the standard, hybrid, or satellite maps, view places on the maps a create road directions. Places and directions can be send to your iOS device, or shared through e-mail, iMessage and social networks. Apple Maps are also used by Mail, Contacts, and Calendar apps.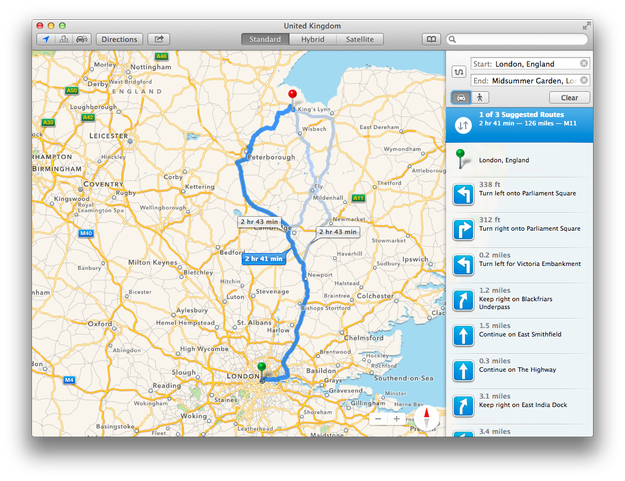 iBooks
With OS X Mavericks you will be able to read e-books without third-party e-book readers. iBooks for OS X contains iBooks store. It is able to sync books with iCloud and iOS devices. iBooks are not available for testing in OS X Mavericks Developer Preview.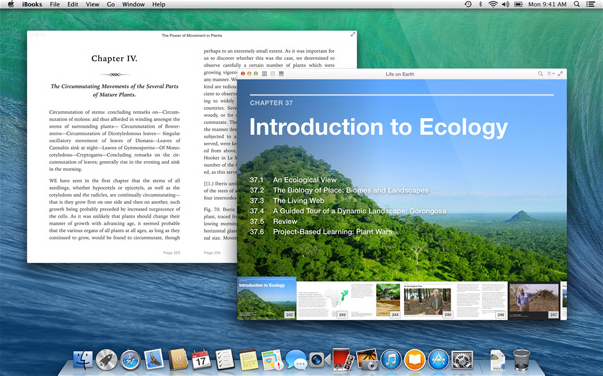 iCloud Keychain
Keychain syncs your passwords with all Apple devices through iCloud. It is also able to restore your passwords in new devices. It is including a password generator used to create strong passwords. All passwords are encrypted with AES 256-bit encryption.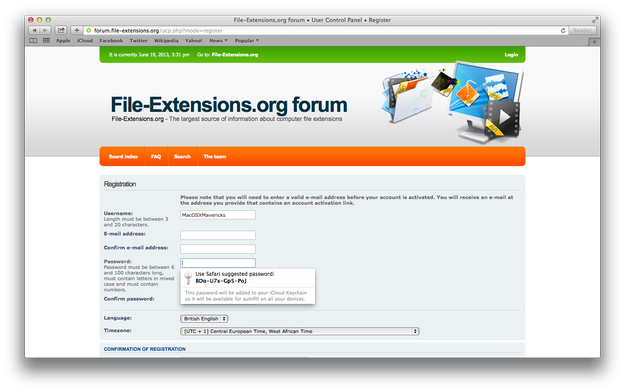 Notifications
Notifications were introduced in Mac OS X Mountain Lion. In OS X Mavericks they can be interactive (reply a message, respond call, delete mail), inform about news on popular websites. Notifications summaries are viewable on OS X Lock screen.
App Nap
New improvements that save battery energy on MacBooks. It pauses applications that aren't currently in user's view and don't provide any other actions on background, like playing music, download data from the Internet etc.
OS X Mavericks also contains new memory management with algorithm used to compress data on-fly stored in RAM.
Multi-Display Improvements
Primary and secondary display are past. Both displays now have a menu bar and Dock. Now you can run full screen apps on all connected monitors.
The OS X Mavericks will be released for common users in fall of 2013 and some improvements and features can be implemented, or introduced in future developer previews and final release.