TIP: How to add support for HEIC/HEIF files to Windows with Copytrans
HEIF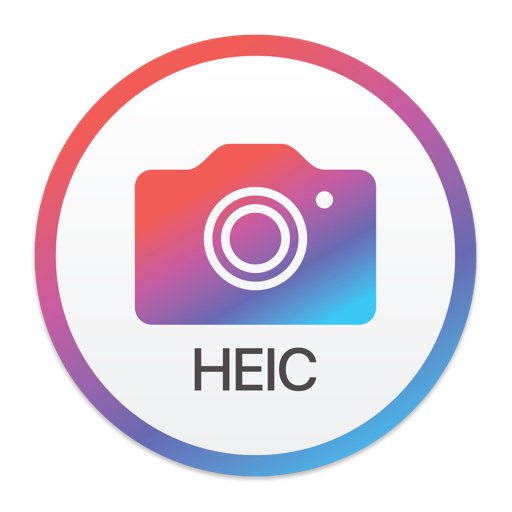 / HEIC photos are a thing on MacOS and iOS platforms for some time now, introduced with the High Sierra update, but users that do not own or work with Apple's devices might have never heard about High Efficiency Image File Format.
It's a next-gen photo format that features many improvements and the authors claim that twice as much information can be stored in HEIF image compared to JPEG one of the same size and even in better quality.
Unfortunately, until Microsoft decides to fully embrace this format (some first snowflakes are in May 2018 Insider builds) you have to use third party solutions or plugins to view .heif or .heic files on your Windows machines.
If you are one of the users that never heard about HEIF or one of your friends send you .heif pictures and you cannot open it, you might be interested in one small utility that will allow you to view HEIF format directly in Windows Explorer or even convert it to JPEG.
View HEIC photos easily with CopyTrans HEIC for Windows
CopyTrans HEIC for Windows is free plugin for Windows that essentially adds support for HEIF format. Just download, install and use, pretty straightforward. And how does it work? Let's check it out.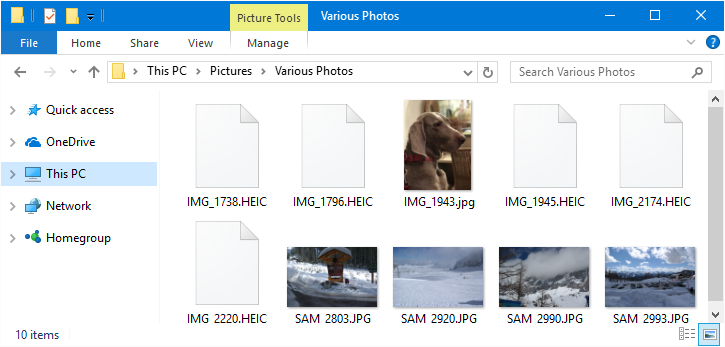 Windows does not recognize .heic files, but shows thumbnails of .jpg files just fine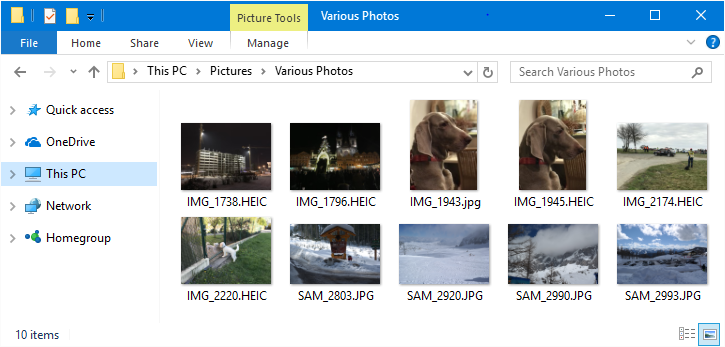 CopyTrans HEIC for Windows has been installed and you can now see the thumbnails of .heic files
CopyTrans HEIC for Windows add HEIC support also to the default Windows Photo Viewer so you can view these pictures like any other photos stored on your computer.


HEIC picture opened in Windows Photo Viewer
And if that's not enough for you, you can simply convert HEIC to JPEG directly from the content menu by right-clicking on your .heic file and selecting the new convert option that has been added by CopyTrans HEIC for Windows.

heic to jpg conversion with simple right click in Windows Explorer
Windows 11
Latest Windows 11 support HEIF/HEIC files by default and you no longer need to add this manually.