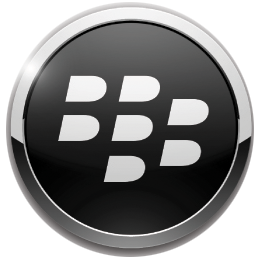 For long time Blackberry devices used IPD and BBB formats for backup on Windows and Mac OS X platforms respectively. The old BBB format was just compressed version of IPD which stands for Inter@ctive Pager Backup.
Since February 2012 Blackberry device use a unified BBB v2 format, with the introduction of Desktop Software v7.0 B44 for Windows and Desktop Software v2.3 for Mac. The new format contains set of various DAT files with each covering some part of the backup, such as messages, contacts, calendar etc.
Hence some users can be alarmed when they found BBB backup instead of their IPD one in Windows and wonder how to restore them and there indeed were some trouble, but by now RIM should have ironed out all bugs and you should be able to restore the files easily with latest Blackberry Desktop Software.
How to restore Blackberry BBB backup
Install latest Blackberry Desktop Software.
Connect your Blackberry device to your computer.
In the Applications folder, click on the BlackBerry Desktop Manager icon and after that on the Restore icon at the top of the screen.
Now select your .bbb backup file. You have two options, you can either restore all data in the backup file, with the Restore all data option, or you can restore specific selected data in the backup file with the the Restore selected data option. And Restore the backup.
If for some reason the .bbb backup is not listed in your Desktop Software, click Open Another Backup File and navigate to the location of your .bbb backup file.
How to extract the contents of Blackberry BBB backup
There is program called BlackBerry Backup Extractor with which you can easily extract the contents of individual .bbb backups. It exists in version for both Windows and Mac OS X/Linux.
With this program you can easily extract messages in HTML format, Blackberry Messenger conversations or saved multimedia files. It supports both old and new BBB format as well as IPD format.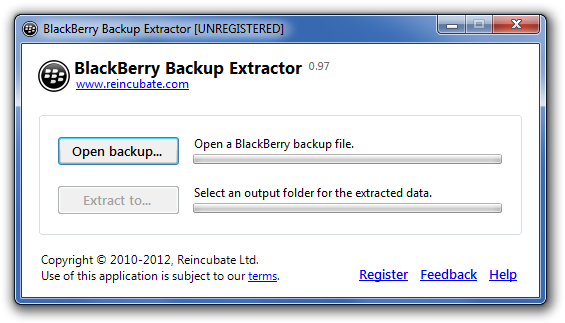 You can find the extracted content in individual folders within the default BlackBerry Backup Extractor extraction folder.