WhatsApp Messenger is only available for mobile platforms and so far there has been no announcement for any official desktop client.
However there exist several solutions how to run WhatsApp on desktop computers and we will show you some of them.
You can probably find more ways on internet and as the popularity of WhatsApp increases, more will probably appear. We just focused on those that are easy, quick and preferably free.
Run Whatsapp through Android Emulator
It is possible to install WhatsApp for Android on Microsoft Windows or OS X through Android emulator. The advantage of this is that this solution does only require your phone once and then you can use WhatsApp comfortably from your computer.
Bluestacks App Player
First you need to download and install the Bluestacks App Player, which is a very easy to use software that allows users to run Android apps on computer and available for both Windows and OS X.
More detailed information about Bluestacks can be found in another of our articles called How to run Android apps in Windows and How to run Android apps on Mac.

BlueStacks application
After you install Bluestacks and set the basic options, click on Search button → find the WhatsApp Messenger app in Google Play → Install app to Bluestacks.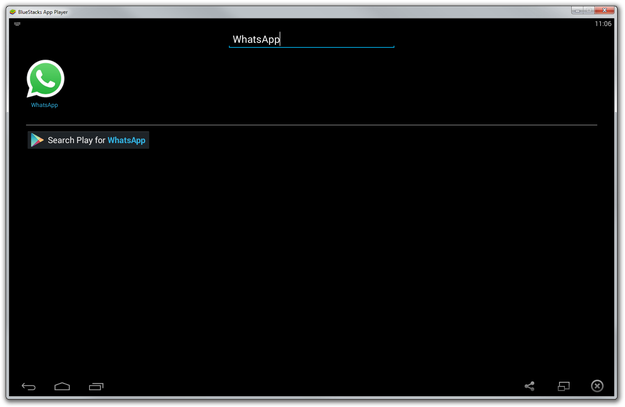 Find WhatsApp in BlueStacks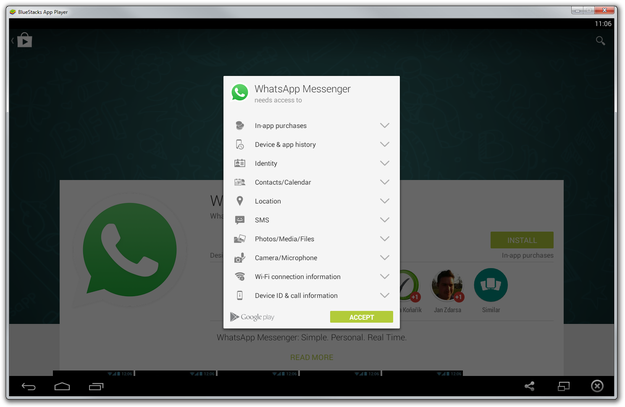 Install WhatsApp to BlueStacks
Open WhatsApp in Bluestacks and prepare your phone with telephone number that you want to use in WhatsApp.
It doesn't matter what type of mobile platform your phone using → Click on Agree and Continue button.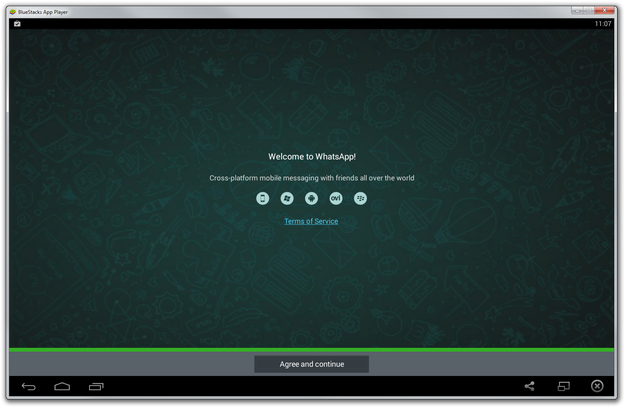 WhatsApp in BlueStacks
Fill the country code and telephone number → Click on OK button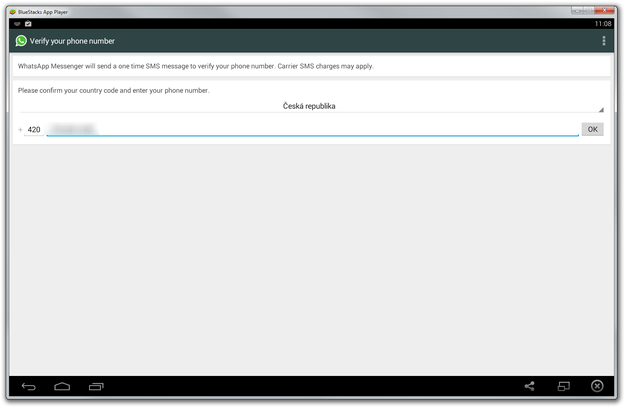 Verify your phone number in WhatsApp
Wait 5 minutes till the WhatsApp Messenger try to verify phone via SMS code.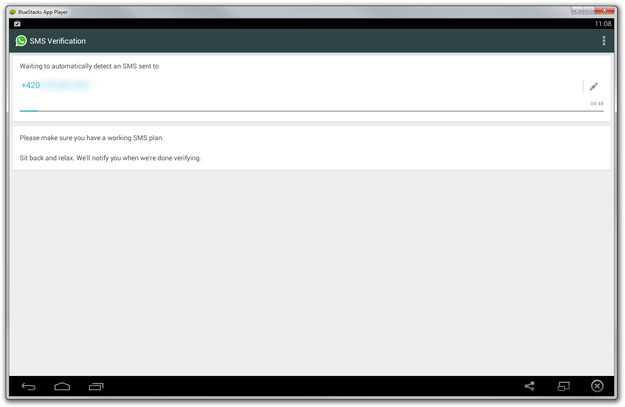 Wait till the SMS verification failed
Click on Call me button and wait till the phone start ringing. Pick the call and listen to automatic voice that will tell you your verification code. Fill the verification box with it.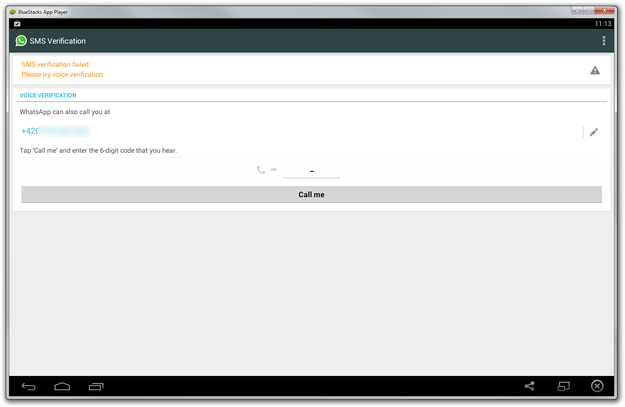 Wait for call from WhatsApp
If you have stored any backups of messages in your Bluestacks WhatsApp you will be prompted to recovery them.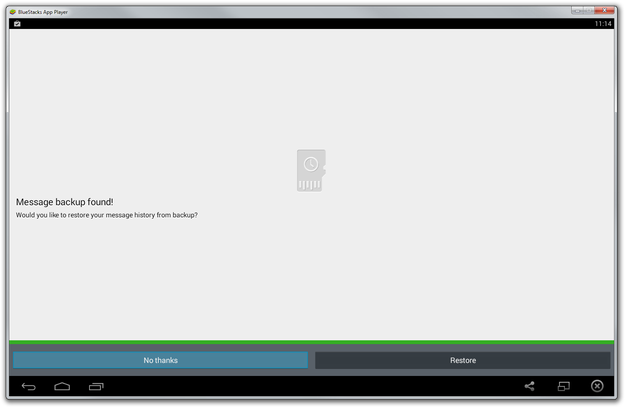 Restore old WhatsApp messages
Fill the the profile information and click on Next button in right upper corner.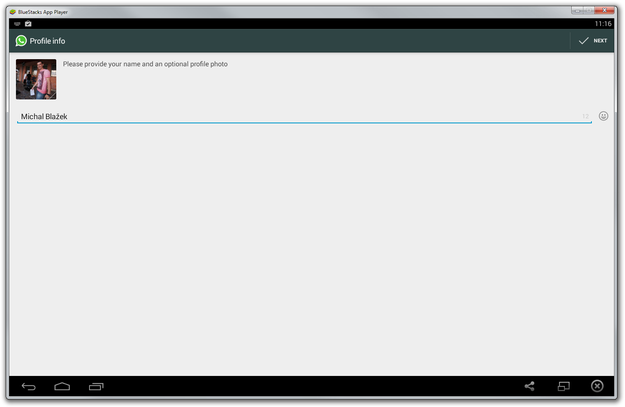 WhatsApp profile info
Wait a few seconds till the WhatsApp will finish initialization processes and click on Continue button.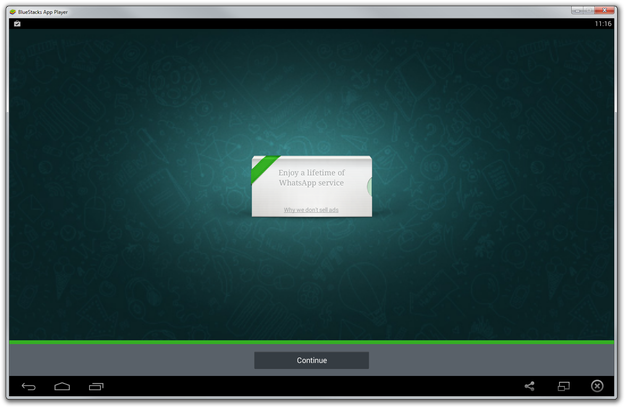 WhatsApp settings complete
And that's it. You can open your Contact list and start conversation with your WhatsApp friends.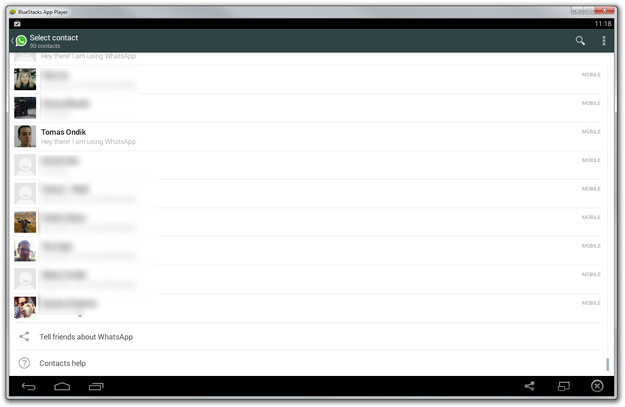 WhatsApp contact list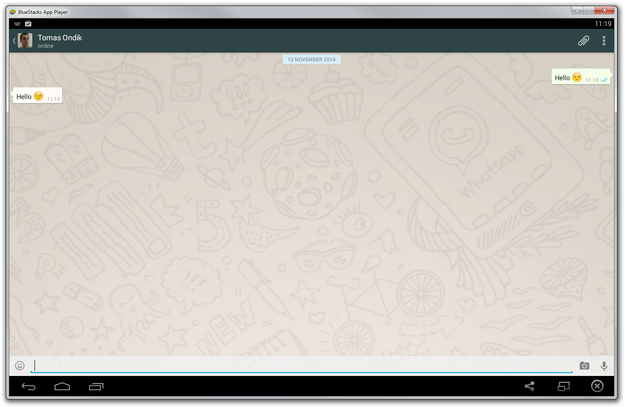 WhatsApp chat
WhatsApp client needs access to your Phonebook to find your contacts with WhatsApp. You can import your contacts to Bluestacks from Gmail, Facebook etc.
Also you can import from *.vcf files by using BlueStacks Settings → Import Windows/Mac Files → Select *.vcf file with contacts → Manage Contacts → Option button in right upper corner → Import/Export → Import from storage option.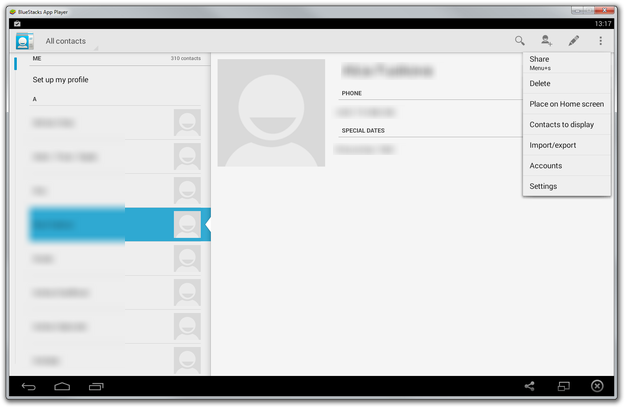 Import contacts to Bluestacks
Run WhatsApp in web browser
Another option would be to use a web based solution which is provided by the developers of WhatsApp and can be found at WhatsApp Web website. It only works for Google Chrome so far and only with certain mobile devices, which excludes iOS devices.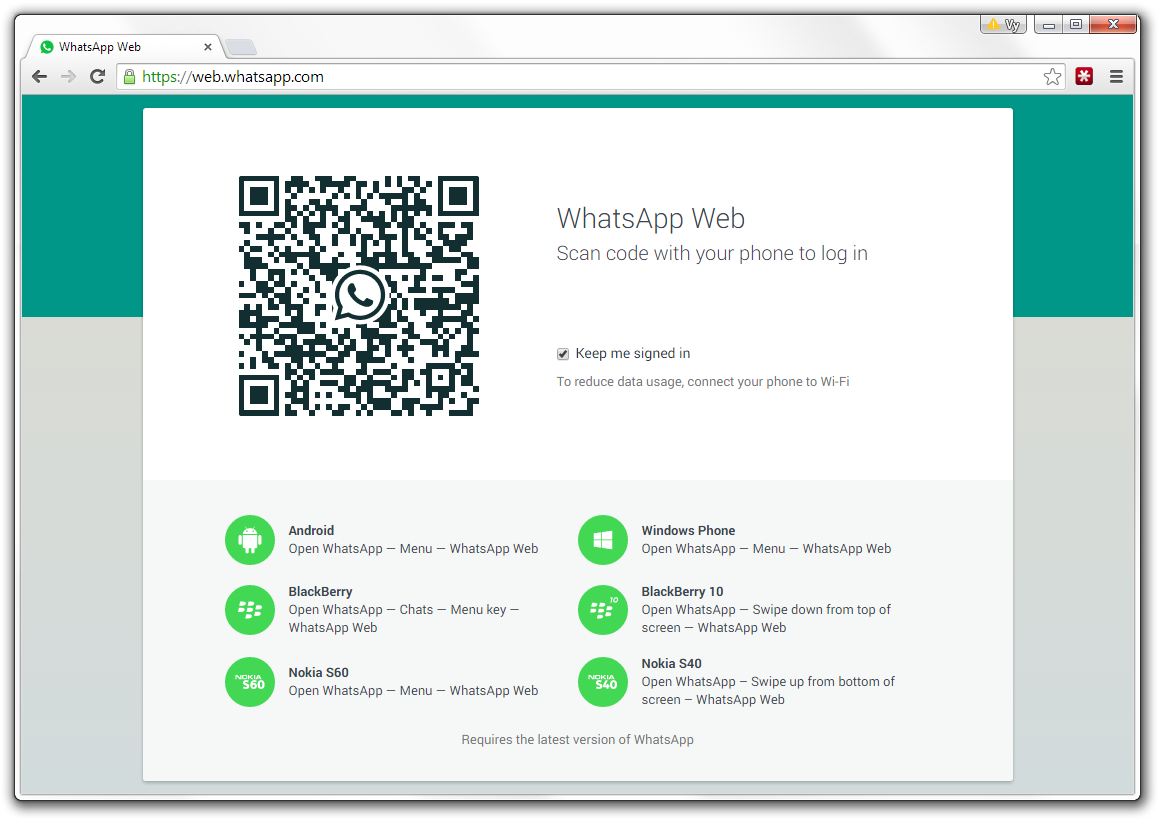 WhatsApp Web app
A huge downside to this is that your phone needs to be connected to the internet whole time you use Whatsapp on web because both your device and the web client must be connected. It also does not work for iPhones users.
The usage is simple, you pair your web browser and phone via QR code shown on the screen and then can write messages directly on web.