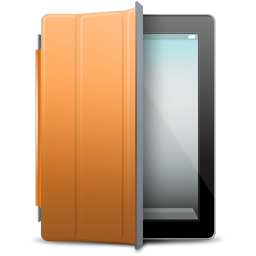 The default browser installed in iPad and other devices with Apple iOS system is Safari. It contains basic features like tabbed browsing, history listing, private browsing, and in latest versions also sharing information on Facebook and Twitter social networks and sync browsing data through iCloud with desktop version of Safari.
However, on Apple App Store there are alternative browsers available, which have other interesting features to make web browsing more comfortable.
List of our recommended web browsers for Apple iPad
Unfortunately, Apple has very strict restrictions for applications in its iOS and any other web browsers are forced to use the same WebKit rendering engine as the default Safari browser. That means that the loading speed of web sites is roughly the same. Sometimes these alternative browsers are also called Safari wrappers, or Safari tops.
Google Chrome for iPad
Chrome is one of the most popular web browser on the desktop operating systems. The iPad version has the same interface as desktop version with some customizations for touch screens. It is also able to sync data, like bookmarks, settings, passwords, opened tabs etc. with desktop version. Desktop Chrome uses the same rendering engine as Safari that means iPad version is less affected by Apple restrictions.


Google Chrome for Apple iPad

Dolphin Browser for iPad
Free web browser with various features for better browsing, like tabs, full screen view, private browsing, add blocking, sharing on social networks. It also supports touch screen gestures that are useful to quick open browsing functions, like backward, forward, refresh etc. It is also able to sync data with desktop browsers, such as Chrome and Firefox with installed Dolphin browser sync plug-ins.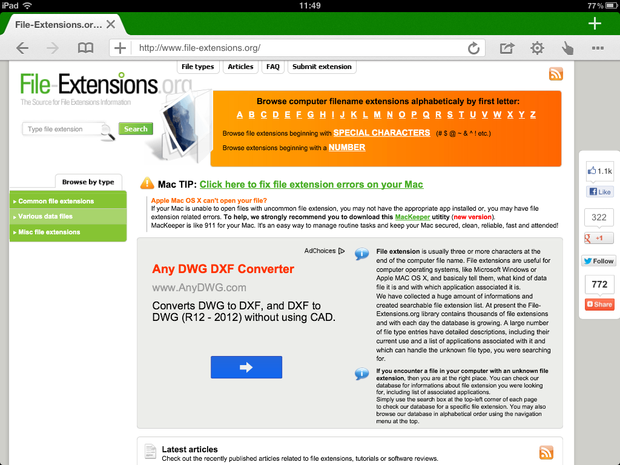 Dolphin Browser for Apple iPad
Mercury Browser for iPad - Our TIP!
On first look you might see a very simple web browser, but in truth it is a very powerful web tool with various features. Tabbed browsing, private browsing, bookmarking, full view browsing, sharing on social networks is a standard. Additional features like compression of websites, download manager with direct access to Dropbox, WiFi and iTunes sharing, customized skins, Agent settings, sync with Firefox and Chrome accounts, RSS reader and more makes your browsing on the Internet much easier.


Mercury Browser for Apple iPad
Opera Mini for iPad
Popular web browser (sometimes called proxy browser) for various mobile platforms is also available for iPad. Probably it is only one browser that is more faster than others, because at first a web content is compressed on Opera servers and after that is sent to Opera Mini. This solution is ideal if you use your iPad on slow Internet connection like GPRS/EDGE, or data limitation connection. The disadvantage is lower quality of images and problems with JavaScript and bugs in web visualization.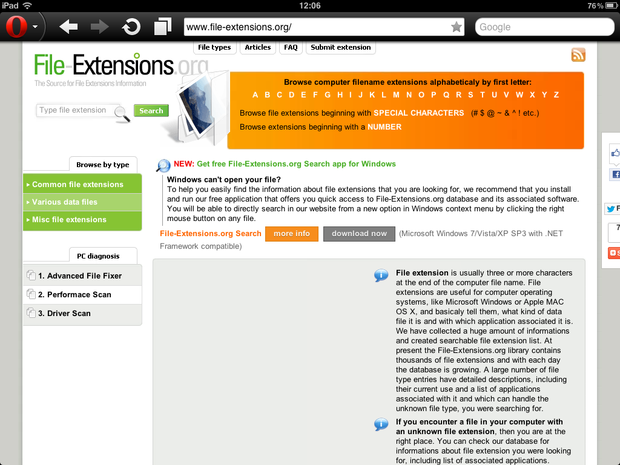 Opera Mini web browser for iPad

AVG Safe Browser for iPad
Easy to use web browser developed by anti-virus guru AVG that is not full of additional features, but if you want to browse on the Internet much more securely this is solution for you. AVG Safe Browser contains a web tracker that is able to filtering ad networks, web analytics tools, social buttons as well as detect trackers on sites and phishing, or malicious webs.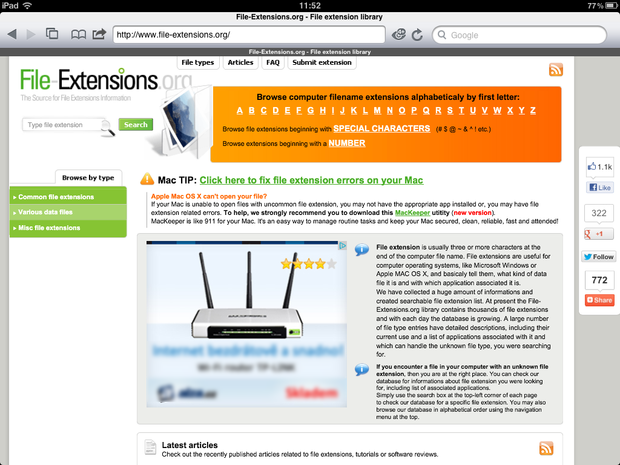 AVG Safe Browser for iPad