The longer you work with your Firefox web browser, the more interesting pages you find and eventually bookmark. Tips for holidays, technical tutorials or guides, maps, interesting news or just simply songs on Youtube, all that can be in you bookmarks and you never know when or even if you will need that saved link again.
But what to do, if you want to transfer your Firefox bookmarks from one computer to another? Or when you need to do a complete reinstall of your computer? In this short article we will show you how you can work with bookmarks in Firefox web browser.
How to work with Firefox Bookmarks
Firefox Bookmarks are kept in very small files with JSON file extension. You can easily export these *.json files from your browser if you click on Firefox ► Bookmarks ► Show All Bookmarks menu option, or press the CTRL + SHIFT + B key combination.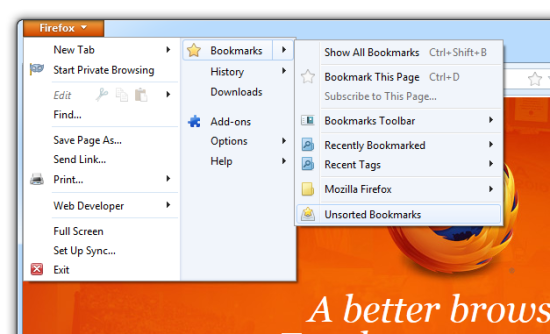 This will open Bookmarks library where you can view all your saved bookmarks and also were you can find options for both backup (export) or their import.
Firefox bookmarks backup
To save your bookmarks, simply click on the Import and Backup menu and select the Backup... option. This will save a *.json file with your Firefox bookmarks.
Firefox bookmarks restore
To import your bookmarks, just choose the Restore option in the same menu. This will load bookmarks saved in your *.json file to your Firefox.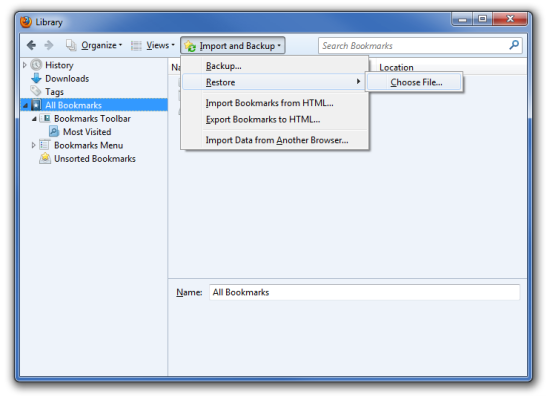 And that's it. Happy bookmarking.