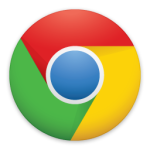 Chrome Extensions are miniature programs that enhance in some way current features of the web browser, or add completely new possibilities while browsing on internet.
Extensions are accessible through the Tools → Extensions menu, where you can see list of currently installed ones and also access Chrome Web store. In Web Store users can download various stuff for their Chrome, including themes, extensions, skins and more.
We want to share with you some of the interesting and noteworthy Extensions that you definitely do not want to miss.
Chrome security extensions
AdBlock
Powerful advertisement blocking Extension, that works on all pages including Youtube, or Facebook and prevents the adds from being downloaded.
Lastpass
Highly popular password manager and form filler. This Extension is also able to import passwords from other storage vendors, such as RoboForm or KeePass.
Click&Clean
Cleaning utility for Chrome web browser that offers users quick way to delete browsing history, clear cookies, erase temporary or trash files, check for Malware and more.
Chrome social extensions
FB Chat Sidebar Disabler
Extension that allows users to disable Facebook Chat Sidebar and return to former look of FB chat. This is a very popular Extension amongst Facebook users.
Silver Bird
Silver Bird is a twitter enhancement Extension for Chrome. It allows users to follow timelines and interact with twitter account.
RSS Subscription Extension
Chrome Extension that adds one-click subscription to browser toolbar. Great for people who are interested in various RSS feeds.
Chrome developers extensions
Firebug Lite for Google Chrome™
Firebug Lite is a developer tool that provides the rich visual representation like in Firebug, when it comes to HTML elements, DOM elements, and Box Model shading.
SEO for Chrome
SEO for Chrome contains SEO Stats and Tools that make your daily SEO tasks easier. It is one of the most popular Google Chrome SEO Plugins!
Chrome productivity extensions
Google Dictionary
With this great language Extension you will get translations from several languages with just simple double click on any word in your web browser.
Lightshot
Simple, yet awesome screenshot utility for Chrome. Allows precise capturing of any part of web page and shows the size of the selected area.
Session Buddy
Session Buddy is a flexible session management extension that allows users to easily save, edit, and restore their browser sessions.
Chrome utility extensions
Forecastfox
Very handy Extension for showing local forecast based on ZIP code. Also provides with other information like winds, humidity, visibility and more.
eBay Extension for Google Chrome
Ebay featured Extension for Chrome web browser useful for anyone frequently shopping on Ebay. Especially useful to watch for outbids.
uTorrent for Google Chrome
This Chrome Extension allows you to download data through torrents and P2P networks, right through your web browser!
New to Google Chrome ?
If you have never heard about Chrome Extensions, or do not known how to install one, you can check another of our articles called How to install Extensions to Google Chrome.