Introduction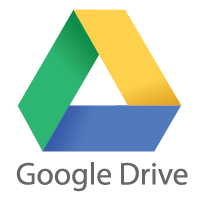 Google Drive is an excellent cloud storage with lots of features. There are however some limitations that can be pretty annoying. One of the limitation is that if you want to quickly convert one of your documents or media files on Google Drive, you have to download them, convert in some app and then upload them again. If you need to do it to dozens documents it can turn in a tedious endeavor.
Luckily there are apps that can be connected to your Google Drive and solve most such limitations.
We will show you how you can quickly and easily convert your files right inside your Google Drive without the need to download / upload them.
Drive Converter for Google Drive
Drive Converter is an extension for Google Chrome web browser that can be connected to your Google Drive account and used to convert files directly in your Google Drive interface in your web browser. It supports quick conversion of document format, as well as images and some media files. The full list of supported formats can be found at the developers website (see links).
How to use DriveConverter?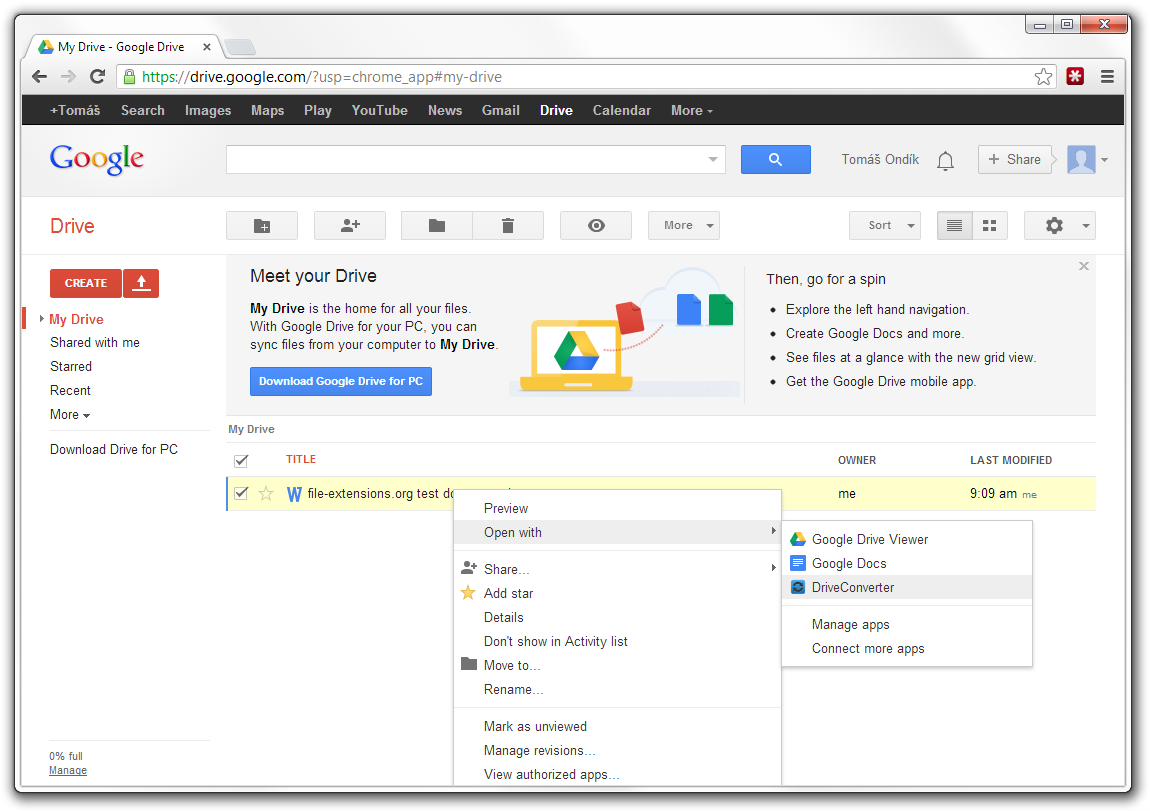 Selecting the file you want to convert and launching DriveConverter

It will require you to grant access to your Google Drive and then proceed to a convert window. In there you can select one of the output format and perform the conversion with clicking on the convert button.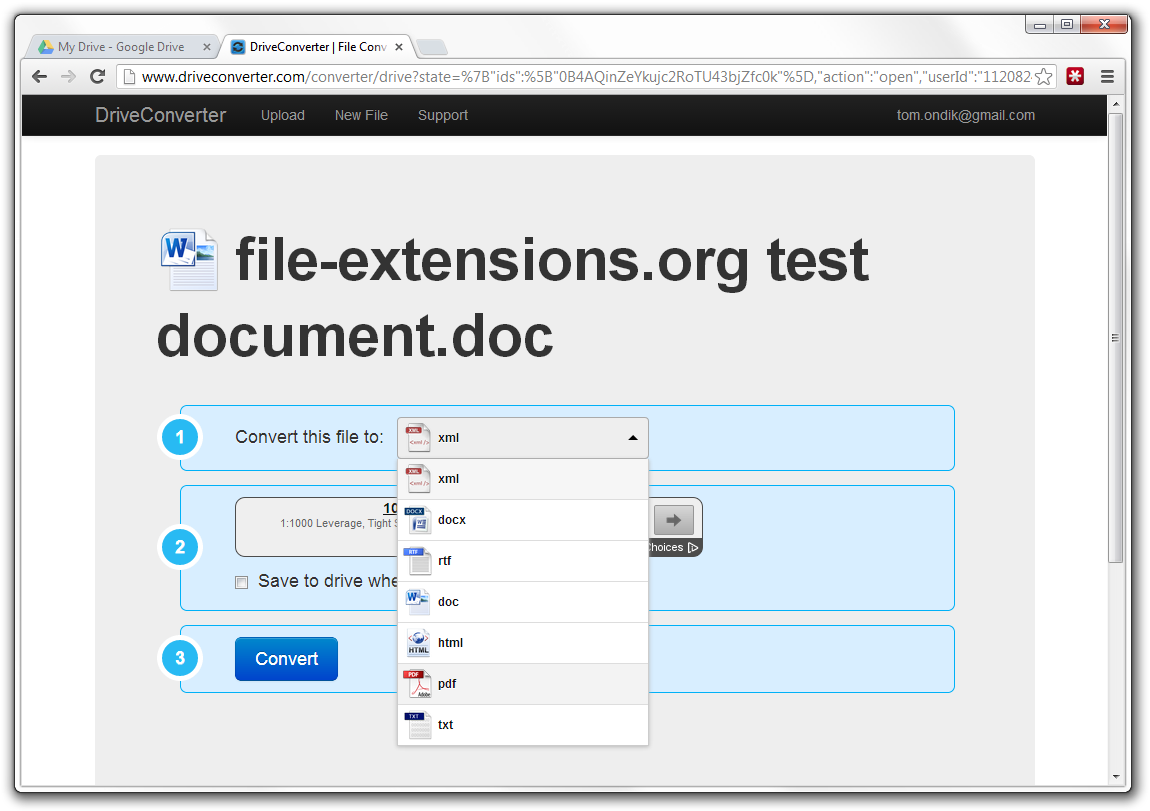 Choosing the right format for the conversion in DriveConveter


Starting the document conversion using DriveConverter

Then, you can either download it to your local drive or save to Google Drive.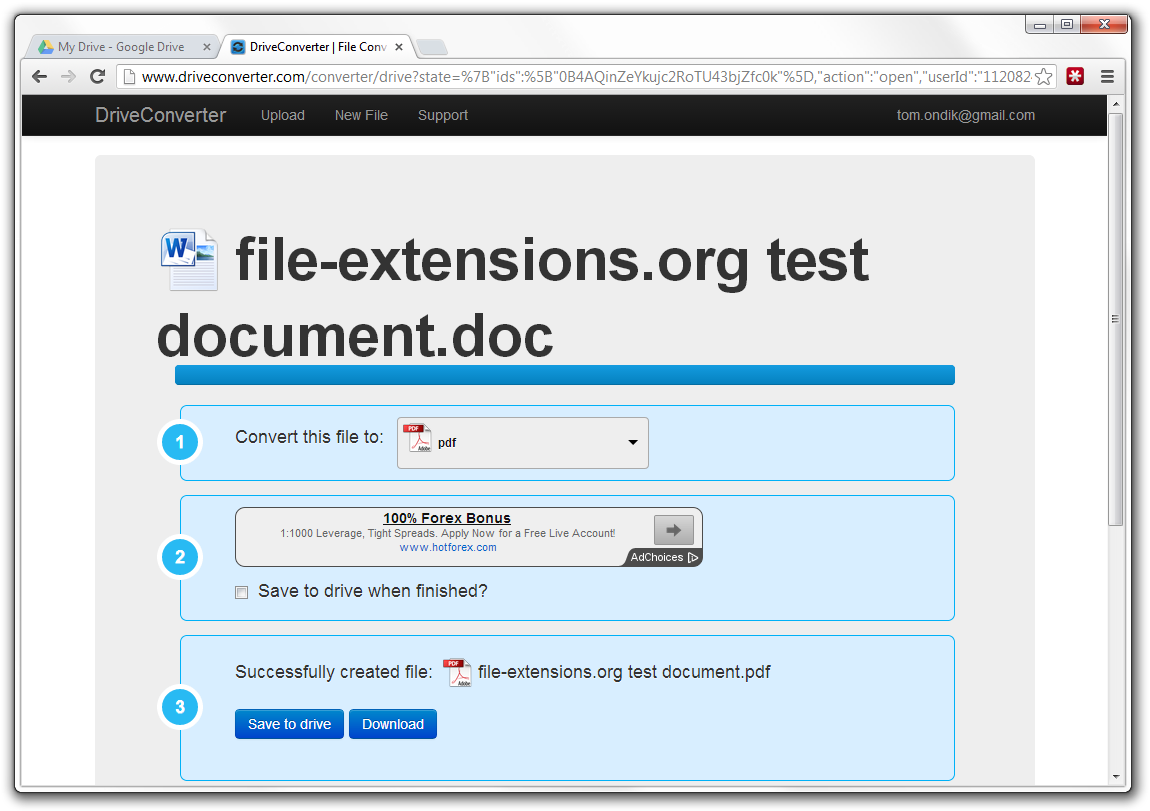 Saving converted file to Google Drive

If you choose the later, your new file will appear in your Google Drive folder in the new format next to the old file having same file name, but different file extension.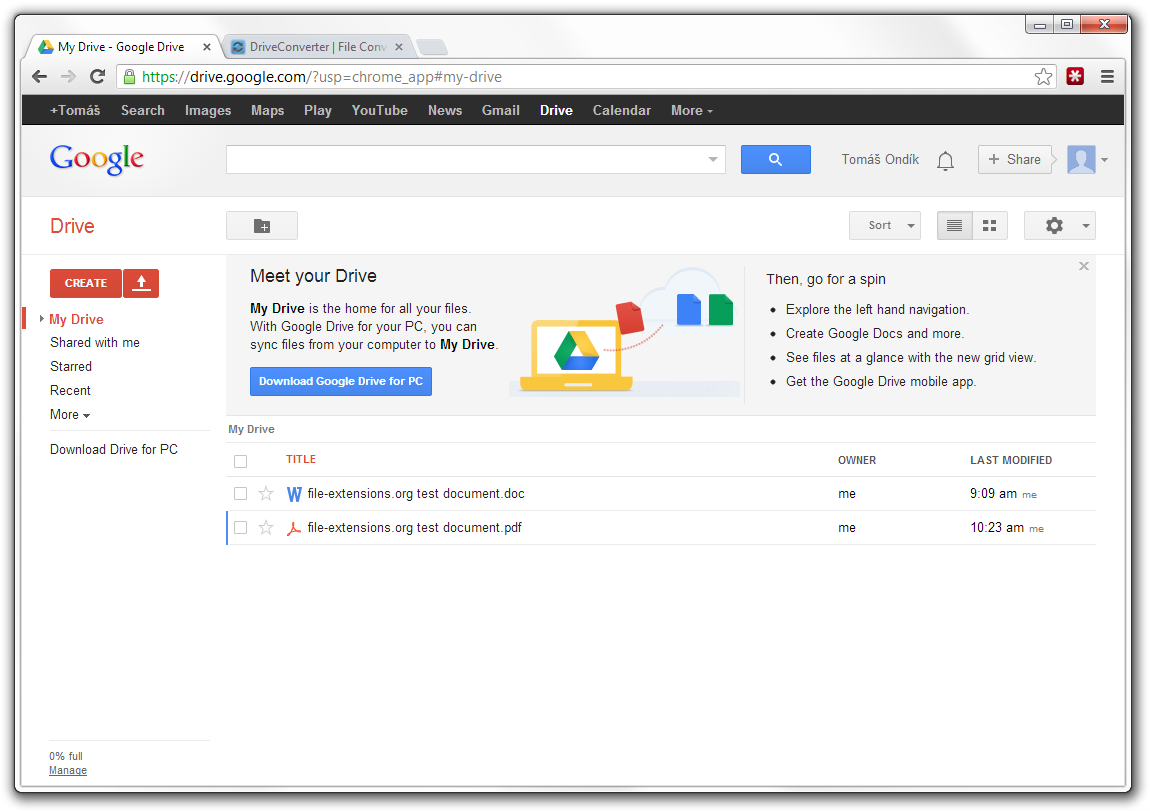 Newly converted file visible in Google Drive
Simple, quick, efficient. Especially great if you need to convert many of documents in your Google Drive storage.