About Microsoft Excel
Microsoft Excel is a spreadsheet program from Microsoft Office productivity suite. You can use Excel to create and format workbooks (a collection of spreadsheets) in order to analyze data and make more informed business decisions.
Specifically, you can use Excel to track data, build models for analyzing data, write formulas to perform calculations on that data, pivot the data in numerous ways, and present data in a variety of professional looking charts.
About Excel Workbooks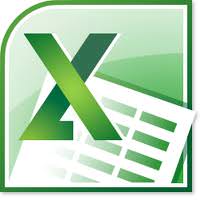 Documents in Microsoft Excel are basically made from one or more worksheets and called workbooks. One can also say that a workbook is group of worksheets belonging to a single document. So when you create a document in Microsoft Excel, you actually open a new workbook.
Microsoft Excel natively support of saving the spreadsheets to several other file formats, which may be sometimes preferred for compatibility reasons, such as opening them on older machines.
How to save Excel workbooks to another file format?
In order to save XLSX or XLS workbook to another format, use the File ► Save as function and in the same window where you change the name of your Excel Workbook, select the file format in the Save as type menu.



Microsoft Excel supports a large number of file formats to save its workbooks data, namely XLSX, XLSM, XLSB, XLS, XLM, MHT, MHTML, HTM, HTML, XLTX, XLTM, XLT, TXT, CSV, PRN, DIF, SLX, XLAM, XLA, PDF, XPS and ODS.
If you want to save latest Excel workbooks to some previous version for compatibility reasons, or to a complete different spreadsheet format, mind that you will probably lose some, or even all of Excel's special formatting and features. Such data will be lost during the saving procedure.
How to save Excel spreadsheets to another file type without Microsoft Excel?
If you do not have access to Microsoft Excel, yet want some of your XLS or XLSX files to save in another file format, its best to use some of the open-source alternatives, such as LibreOffice or OpenOffice.org, a free office suite that is comprised from several applications.
The Calc program from these suites works much like Excel and allows saving XLS/XLSX spreadsheets to ODS, ODT, SXC, STC, DIF, DBF, SLK, CSV, HTML, XML or various templates.
How to convert Excel spreadsheets without access to any Office suite?
Without access to any office suite, there is only one way to convert XLS or XLSX documents to another file type and that's with the use of some online converting service, like Zamzar. But you can find plenty of other similar websites that will allow you to convert your Excel spreadsheets to something else.