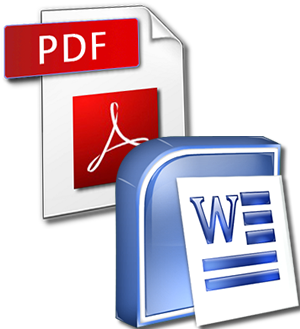 Sometimes you might need to use a part of a text from PDF document for your documents. There are tons of PDF handling programs available on the internet, but to be honest, most of them are overpriced, for what they do, and if you are really in need to just convert single document, it's waste of money.
Converting PDF to Word documents on-line
Since you are reading this article on internet, you might as well convert PDF to DOC/DOCX on web too. The easiest, cheapest (aka free) and fastest way to make a Microsoft Word document out of a PDF file is to use one of the popular online conversion services like ZAMZAR. Simply load up your PDF, pick DOCX or DOC and make it send you the converted output file to your e-mail and that's it.
Converting PDF to Word documents off-line
If you need the convert capability off-line, or need to convert many PDF document at once, it is best to install a proper PDF to Word conversion programs. Again, there is dozens of them that appeared in last decade, some of them commercial, most of them free.
One of them is UniPDF, a free, quick PDF to Word converter with batch conversion capability - this means you can convert several documents at once.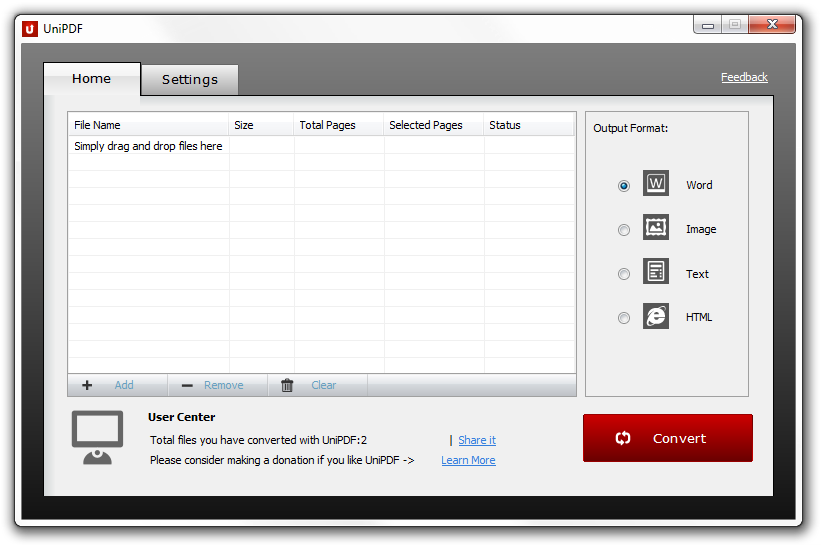 UniPDF program screenshot

But again, there is many programs, so just google some and find the one that suits your needs the best.
If you have access to either Adobe Acrobat or latest Microsoft Office Word 2013 your work can be even easier. Acrobat can simply export PDF to Word document, whilst Word 2013 can directly open and edit PDFs, so it can as well save them to its DOCX or older DOC formats.