TIP: How to import photos and videos from PC to Instagram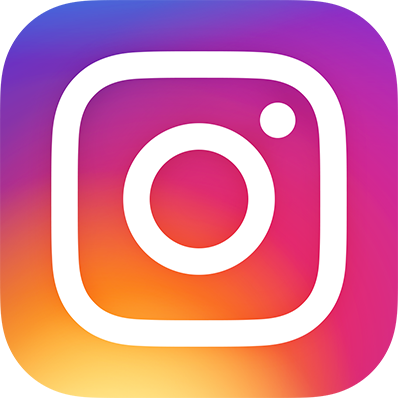 Hundreds of millions of users use Instagram to share their selfies and other photos with their friends and followers instantly. But what about when you want to share older photos stored in your computer?
You can of course transfer your photos to your phone and upload it from there, but that's really awkward way to share photos on Instagram.
Another option would be to use the official app for Windows which is available on Windows Store, unfortunately it sucks. Well, it's good if you want to share photos done with your web camera, but that's about it. It does not allow you to just select photo on your hard drive and upload it on Instagram.
So, what to do when you want to quickly upload photos and videos from your PC to Instagram? The answer is simple, install Gramblr!
What is Gramblr?
Gramblr is a desktop application that allows you to upload pictures or videos on Instagram. It is available for both Windows (XP to 10) and Mac users and it's completely free.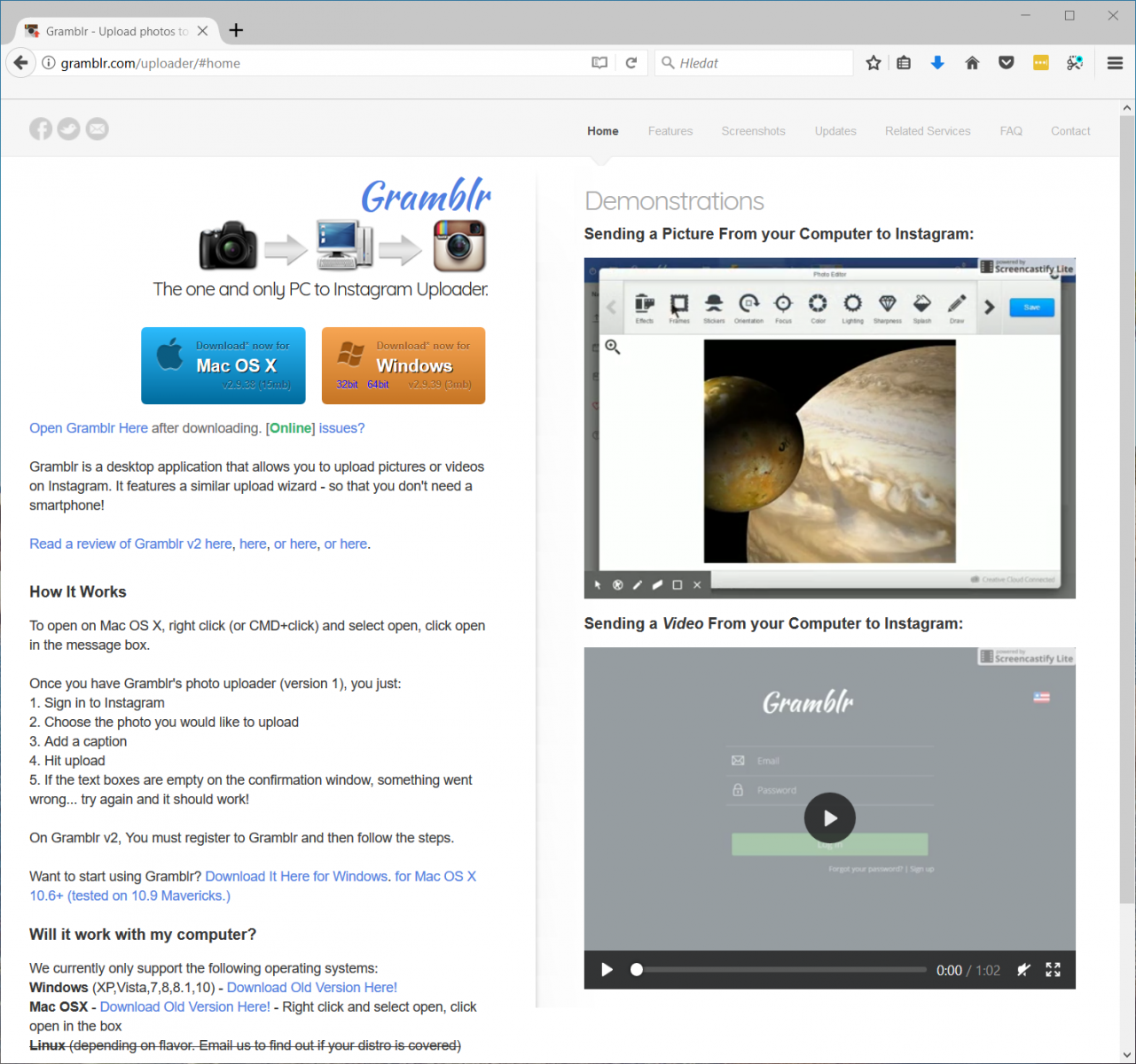 Gramblr website
Sending photos and vidoes to Instagram with Gramblr
Once you have Gramblr downloaded and installed (should be easy enough), you can easily upload your photos to Instagram and we will show you how. But before you can do that, you have to setup a few things, such create your Gramblr account and link it with your Instagram account.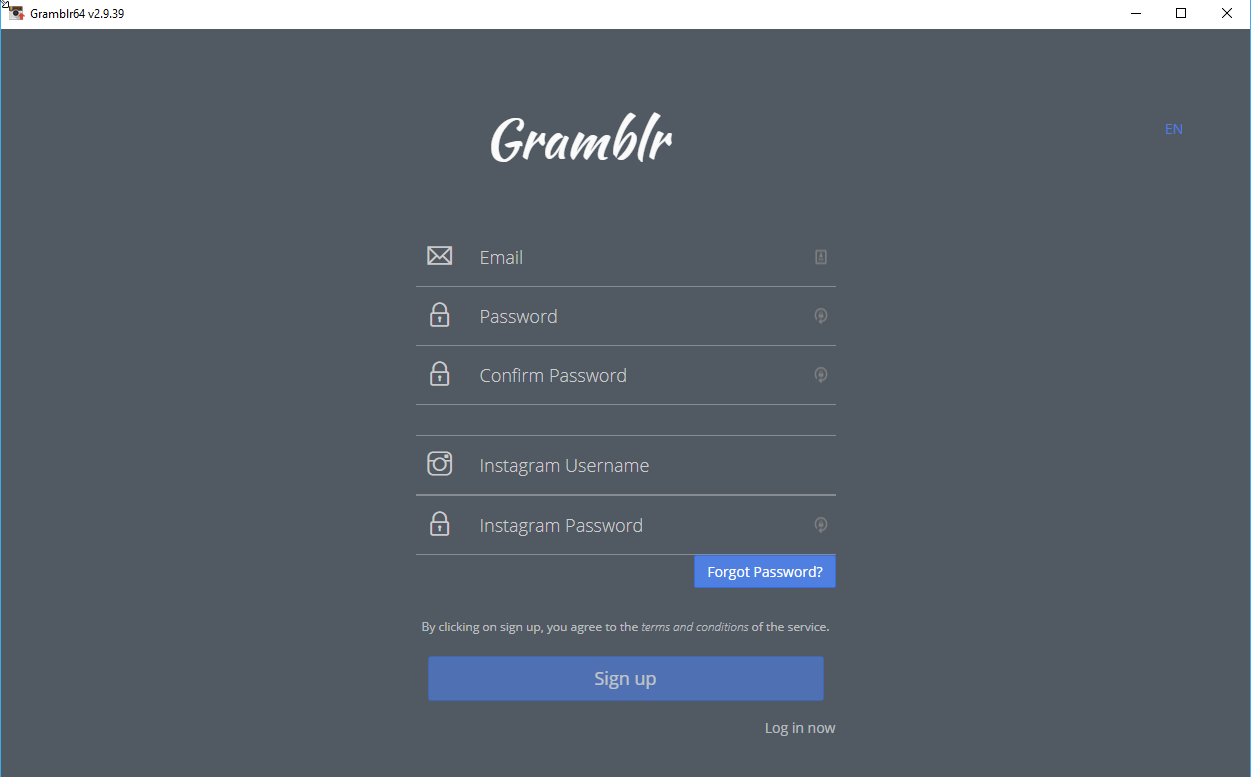 Gramblr login screen
Uploading files to your Instagram account using Gramblr
When everything is set up properly and your accounts are linked, you can simply send your photos to Instagram using the 'Upload Now!' function.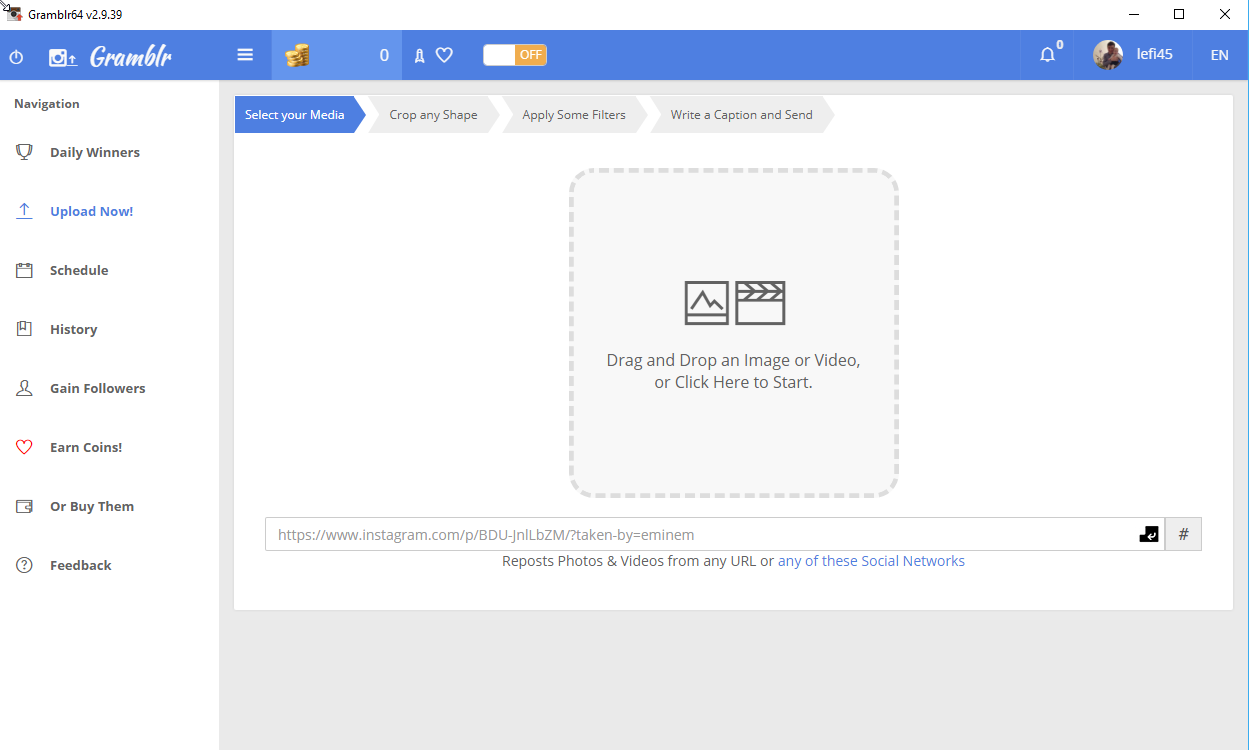 Main Gramblr upload window
You have several ways how to pick the files for upload. Simple drag and drop of the files in the selected area works, but you can just browse to the photos in your computer.
The photos can also be altered in several ways, including cropping or application of filters.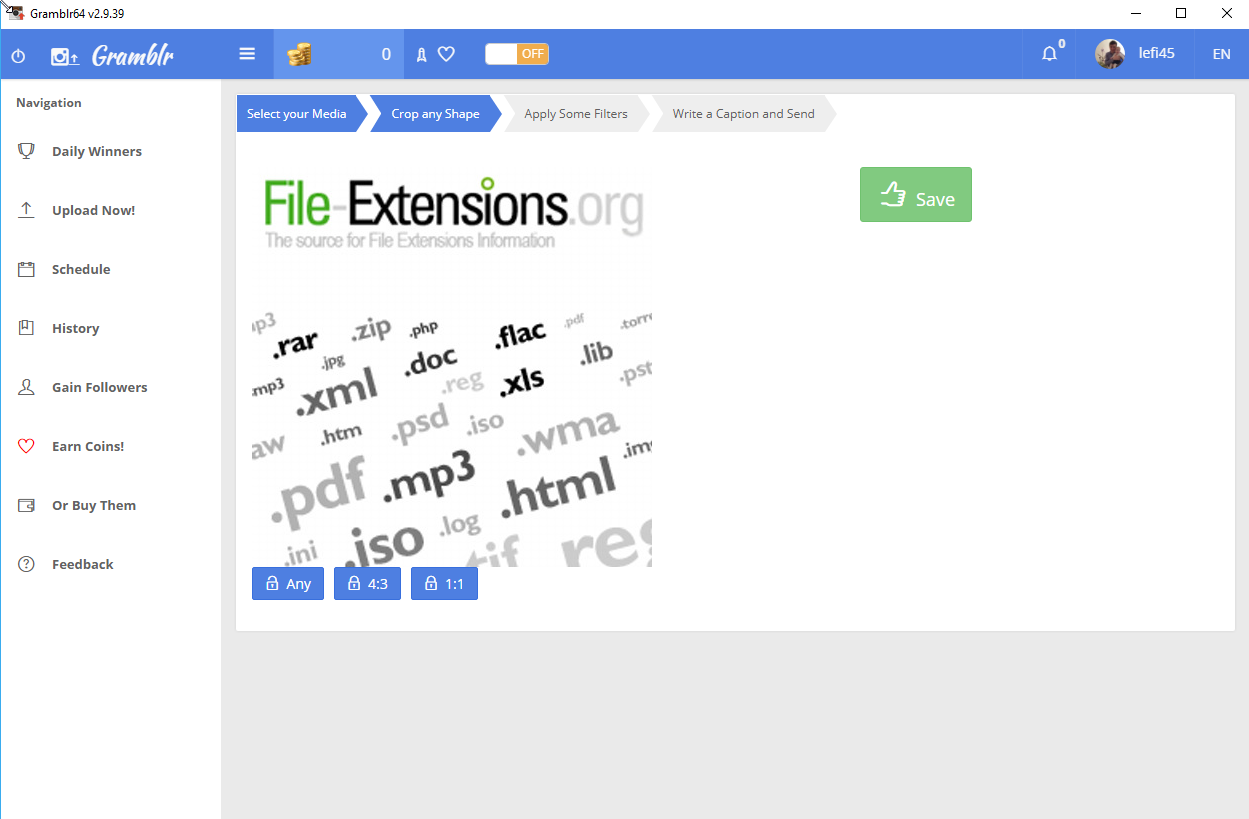 One of the steps towards photo upload
With the photo filters, motion moves and other settings set up, you can proceed to the final screen using the green 'Continue' button.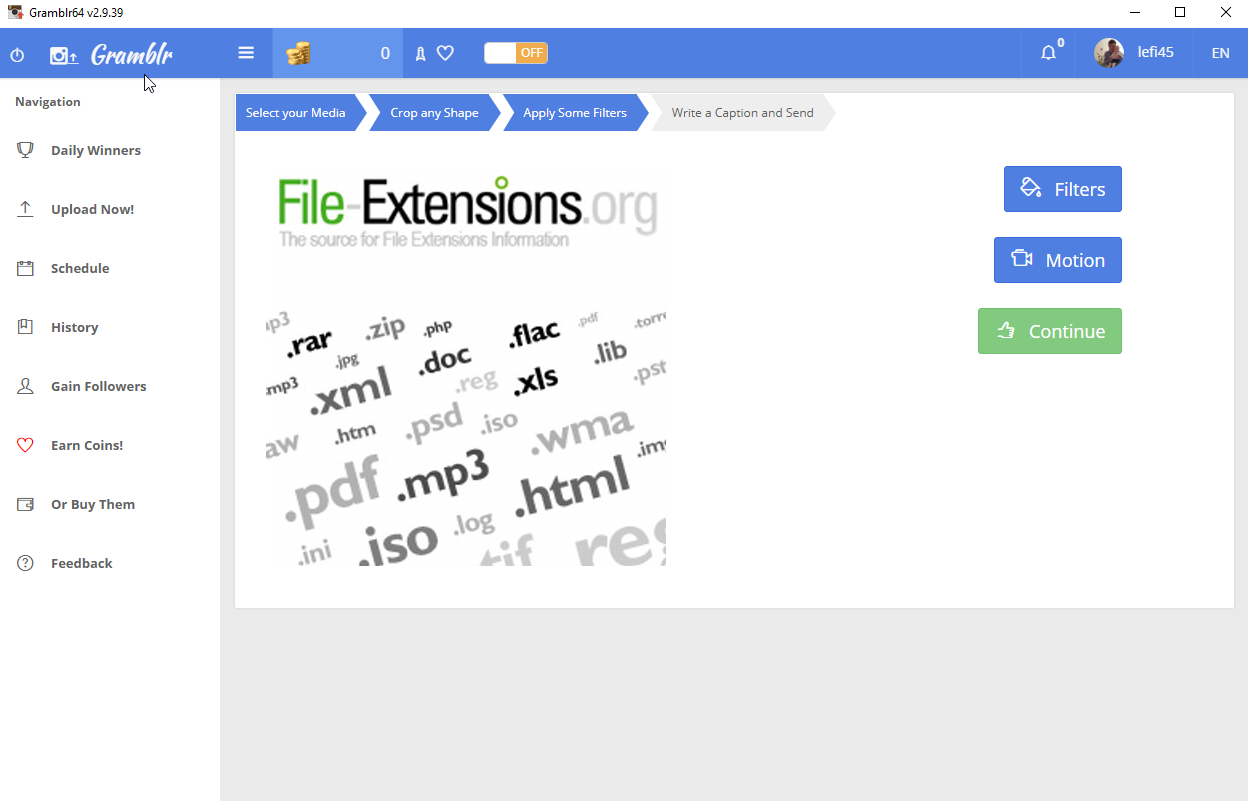 Continue to final upload in Gramblr
Final touch before sharing photos in Instagram
The last thing you need to do before you can finally upload your photos to Instagram is to write caption details, such as texts, tags, hashtags and select when the photo or other multimedia file should be uploaded, i.e. either instantly or on a specific time.
And now you can just share the photos with the green 'Send' button and that's it. Your photos will be uploaded on Instagram.


Sending photos to Instagram using Gramblr
Deleting files in Gramblr
Gramblr keeps history of your uploads. In case you want to remove some of your photos, simply go to the 'History' section and delete the file. It will be deleted from Gramblr and offer ways to delete it from other services, including Instagram and Facebook.


Deleting Instagram photos in Gramblr
Connection to other social websites using Gramblr
Except for Instagram, you can also link up Gramblr with Facebook and Twitter and upload your photos.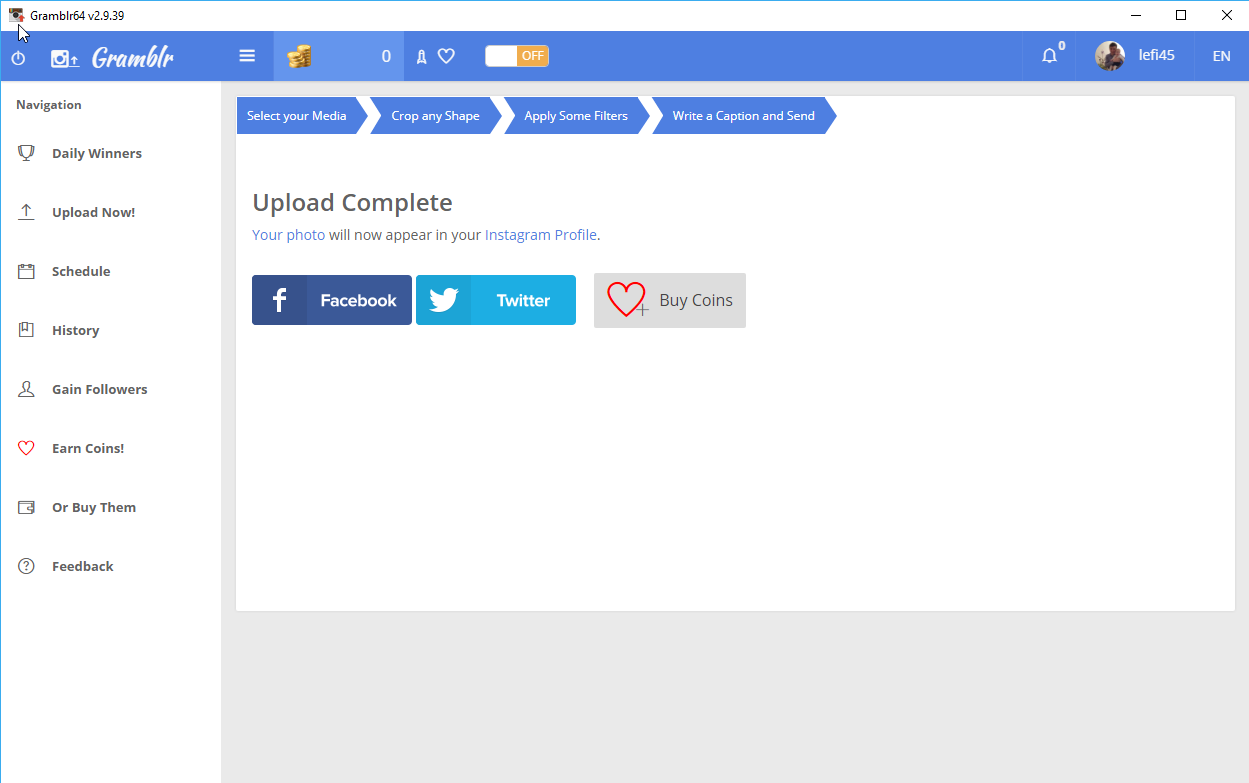 Facebook and Twitter links in Gramblr