If you are a computer beginner you can often find RAR archives on the Internet. RAR archives are produced by WinRAR application. In this article we will show you how to extract these files.
WinRAR is the default creator, extractor and manager of RAR archives. It is distributed as a 40-day trialware, however even after the trial period is expired, you can still continue to use it with all its features.
Step 1 - WinRAR installation
Download WinRAR from RARLab website. There are 32-bit or 64-bit versions for Windows available in many language versions. After the download is finished start the installation process.
Select the destination folder (in default \Program Files\WinRAR) and press the Install button. Wait until the installation process will be finished.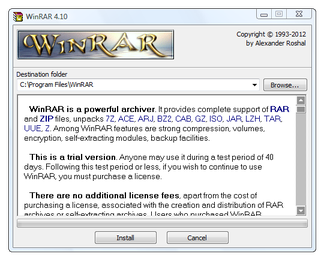 WinRAR installation window

After the installation is finished, you will be prompted to select file formats that should be associated with WinRAR in Windows. You can also select addition options, such as Shell Integration.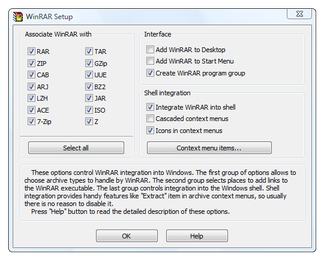 WinRAR setup window
Step 2 - Open and extract RAR archive
To extract RAR archives start WinRAR application and browse to the folder with the archive you want to open (for example in the download folder). Alternatively you can simply double click on the archive in Windows Explorer and WinRAR will be started automatically.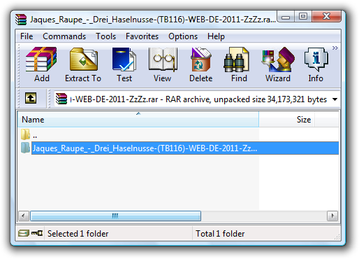 WinRAR open RAR archive

Select a folder and click on the Extract To button, or double click on the folder and select files that you want to extract from the archive and click on Extract To button.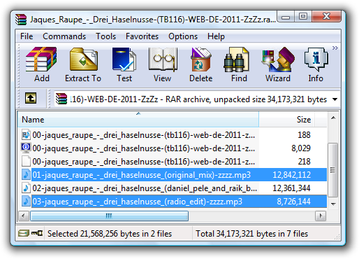 WinRAR selected files in archive

Select destination folder where you want to extract files from the archive, press OK button and wait until the extraction is finished.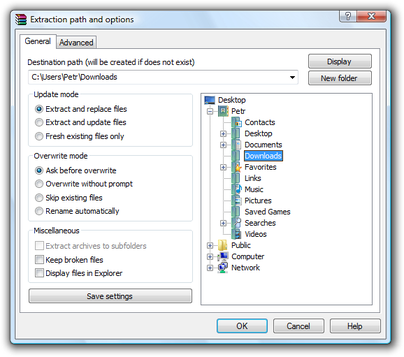 WinRAR extraction path and options

And that's it! You can now use the extracted files from the RAR archive.
About RAR
RAR (Roshal ARchive) is the one of the most used compression file format in the computer world. The first MS-DOS version was introduced in 1993 by Eugene Roshal. In 1996 was introduced the first version of RAR for Windows called WinRAR.
RAR archive files are identified by .rar file extension. Some archives can also be split to parts, called volumes, which have .r01, r02, .r03 etc., or since RAR version 3, .part001.rar, .part002.rar etc. file extensions.
RAR archives can be protected with password encryption.