Introduction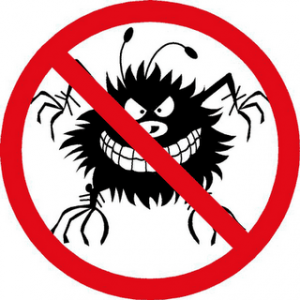 Computer viruses and other malicious malware is an ever present danger on internet. It is always wise to protect your computer against these threats to avoid damage to your data or even to your hardware.
Antivirus programs are specialized software that focus on protecting, or if the computer is already infected, clearing viruses, Trojans, worms, spyware and other crap out of your machine. There is many programs on the market that offer computer security and anti-virus capabilities, but in these article we will pick out the major players in this field.
Why Buy Antivirus Software?
Today, computer without protection is not only vulnerable, but most likely already infected. New viruses, spyware, trojans, worms and other malware are found almost daily. New threats that try to bypass security measures and are specifically created to take advantage of holes in your PC protection.
Computer viruses as whole have also changed. Viruses that were meant to be just annoying, were replaced by real threats capable of deleting or stealing your data, or even destroying your computer hardware. The benefits of installing even basic security solution to your computer heavily outweigh the drop in performance or slowdown of your machine. As programming evolved, modern antivirus software not only have improved their protection capabilities but also are much more efficient with system resources. That allows users to have very high protection level without losing performance. Some security programs can even speed up your computer by clearing various malware.
The last generation of internet security and antivirus programs brings highly efficient detection, as well as improvement of the current features of modern antivirus programs and of course adding more functions to create truly complete security solution. Some antivirus programs even incorporate in-the-cloud security options and other advanced technologies to increase safety and user friendliness.
Best antivirus software list for Windows, Mac OS X, Linux and Android
avast! Antivirus
avast! is probably one of the most popular antivirus programs available on the market. The programs main strengths are anti-virus capabilities, spyware protection, firewall security and web browsing protection. It is available for Windows and Mac OS X as well as for Android for mobile users.
avast! is available in three editions, Free, Pro and Internet Security. As the name implies the commercial versions focus more on internet and network security.
Avira Antivirus
Avita Antivirus is a very popular security program for windows especially known for its smooth and "silent" operation that does not slow down your computer. It is available for Windows, Mac OS X as well as Linux platform. There is also an Android version for mobile devices. Avira comes in two editions, free and commercial. The paid version contains additional internet security for safe web browsing and also remote help from Avira specialists to solve all kinds of potential troubles.
AVG Anti-Virus
AVG Anti-virus is a computer security program with long tradition that is on the market for over 20 years. AVG established itself as a reliable and efficient anti-virus programs that is used by millions of users. AVG is only available for computers running Windows operating system, however there is also an Android app available for smartphones and tablets.
While the free version provides only basic anti-virus protection, the commercial version adds plethora of benefits and security features, like web browsing protection, email scan, spam protection etc.
Bitdefender
Bitdefender is currently the TOP and BEST antivirus program available on market. It's an award winning program that is ranked #1 in AV test for year 2012. it is all-round software with powerful features and capabilities that comes in version for Windows, Mac OS X and Android.
This security software comes in several versions that offer various degree of protection and features. There is 30-day trial available to test Bitdefender for yourself.
Eset NOD32 Antivirus
NOD32 Antivirus might not be the most popular or the most powerful antivirus solution, however it is one of the few security programs that are also available to Linux users on top of classical Windows, Mac OS X and Android Solution. It is still a comprehensive and effective security solution that protects your computer from viruses, Trojans, spyware and other dangerous stuff. There is a free trial version available for all editions of this antivirus.
F-Secure Antivirus
F-Secure Antivirus offers reliable security solution for Windows, Mac OS X and Android platforms. It's an easy to use yet powerful anti-virus program that protects against viruses,Trojans, worms, spyware, phishing and other malware. It is currently one of the most sophisticated and powerful anti-virus programs. Whilst there is no Lite version of F-Secure, you can download a 30-day trial for free.
Kaspersky Anti-Virus
Kesperky Anti-Virus is one of the most rated antivirus and security software. It boasts impressive protection without performance issues of the computer. Kaspersky protects your PC viruses, Trojans, spam, hackers and other dangerous stuff that lurks on the web.
Kaspersky Anti-Virus comes in several editions, so every customer can find what fits his needs best. It is mainly available for Windows platform, but there is also version for Mac OS X and Android. There is no free version for download, just a fully working 30 days trial.
Norton Antivirus
Norton Antivirus has a very long history and it was used by millions of users as their computer security and anti-virus software. This package offers numerous features and benefits that help users to protect their computers. The program is available for both Windows and Mac OS X platform. Much like its competitors on market it offers a 30-days evaluation trial.
Panda Antivirus
Panda Antivirus was declared one of the best PC security programs in 2011. It offers plethora of anti-virus, anti-spyware and other security features for maximum protection. There are several editions of Panda and it comes in versions for Windows and Mac OS X. However there is no free version, just a fully working 1-month trial so potential customers can try it.
Other antivirus programs
There are of course many others internet security or anti-virus programs, but we made a list of the best or most popular amongst users. If you know about any other great anti-virus programs that should be included in the list, write us about it.