Passbook pkpass file
With iOS version 6 Apple introduced a new application called Passbook that simplifies user's management of their boarding cards, tickets, store cards and other coupons in electronic form. Passbook on iPhone can manage credit cards as well as debit cards and can be used for payment through Apple Pay service. Passbook uses for this purpose special file format that features pkpass file extension.
Several ways how to import passes to your Passbook exist, namely with an integrated barcode scanner (Aztec, PDF417 and QR barcodes are supported), via other apps from App Store with Passbook integration, web browser, link in e-mail message, sms, mms or other similar services.
Contents
What is a pkpass file
Sometimes you can get your pass as an attachment via email. In such case, the file will be named something like pass.pkass, depending on the sender.
PKPASS is an archive compressed with ZIP compression format that stores other files:
icon.png
logo.png
manifest.json
pass.json
signature
You can rename .pkpass to .zip extension and open the .zip file in any compression tool with ZIP support and explore the content.
Opening pkpass files on iPhone or iPad
iPhone users can easily import .pkpass files to Apple Wallet (previously known as Passbook), with a simple click on the file in their iPhone e-mail client through the Add button in the upper right corner.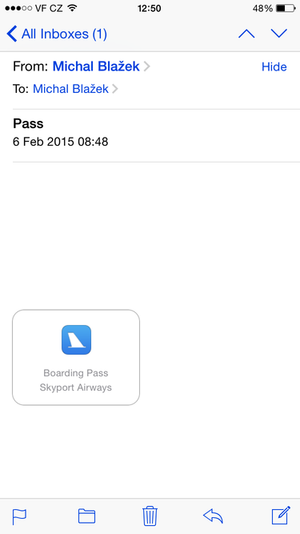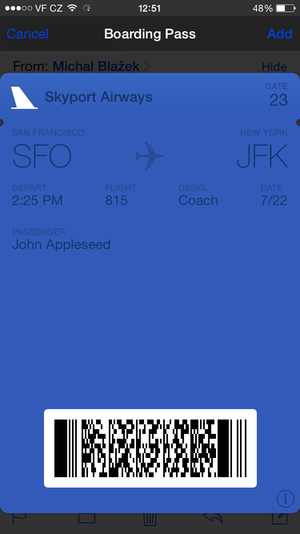 Import pkpass file on iPhone
You can also send passes from your Passbook via e-mail, iMessage, or AirDrop ad-hoc sharing service to other users.
Opening pkpass files in Google Android
When you download email message with .pkpass file as attachment in Android device, you will see it as an unknown file format. However, with apps such as PassWallet, users can easily open .pkpass files on their devices and view it pretty much the same way as in Passbook app on iPhone/iPad.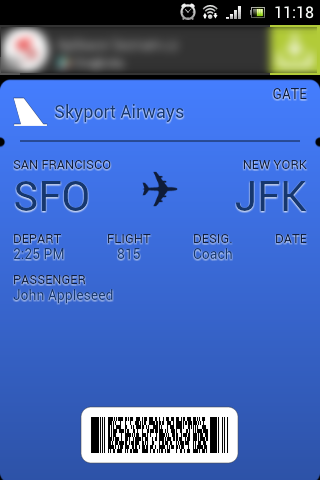 PassWallet for Android
Opening pkpass files in Windows Phone
The Microsoft Wallet is an app similar to Passbook and was first integrated to Windows Phone 8.1 and is available ever since.
It can also import .pkpass files directly from email or web pages. But in order to do so, it requires 3rd party apps like Pkpass Wallet, Wallet Pass etc. to display the pass correctly.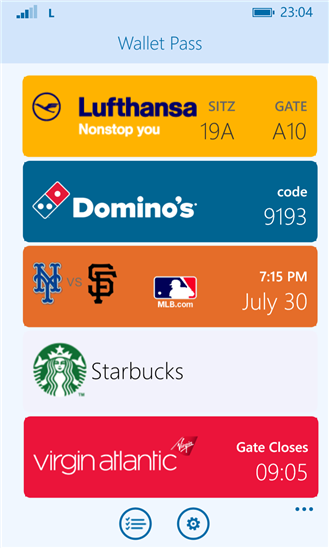 Wallet Pass in Windows Phone
Opening pkpass files on PC (Windows)
Windows 10 users have really easy solution for this, because the very same Microsoft Wallet app for Windows Phone works on the desktop.
For older versions of Windows, one of the viable alternatives would be virtualize Android (for example through BlueStack App Player) and use some Android app to view .pkpass files.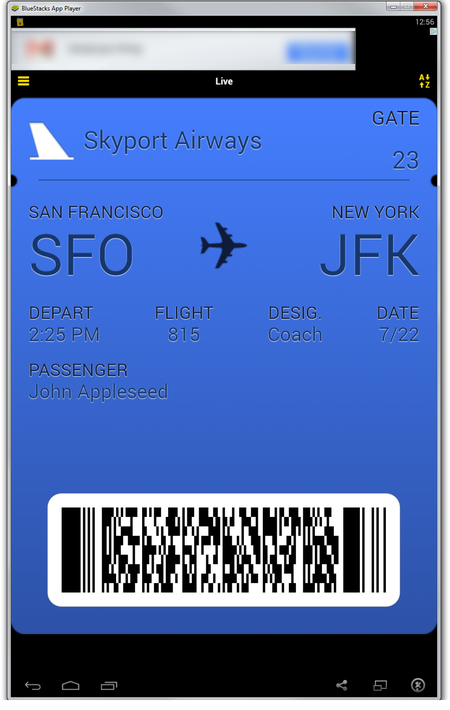 PassWallet in BlueStacks
Opening pkpass files on Mac
By default, any .pkpass files opened in Safari on Mac are automatically synced with iCloud so you can view them on your mobile device, but not on the computer. Same goes for the default mail app.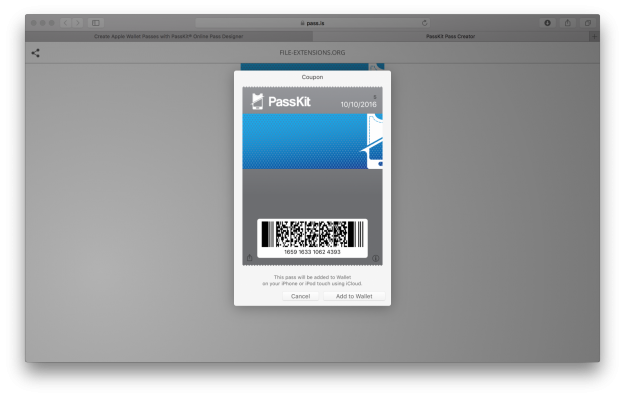 Unfortunately, this function is bugged and it won't show you the ticket or show some other error.
One alternative presents itself by using development tools. You can download and install Xcode which also contains iOS simulator. It can be used to launch apps that support .pkpass files, in this case the Apple Wallet (previously Passbook).
Of course you can also some virtual Android environment and use Android app for viewing .pkpass files on Mac.
How to convert pkpass file
The primary purpose of pkpass conversion is to transform it to another pass format, such as mswallet format used in Microsoft Wallet.
This conversion can be simply achieved by Windows / Windows Phone app called Passbook Converter, which was specially designed for the purpose to convert pkpass to mswallet file.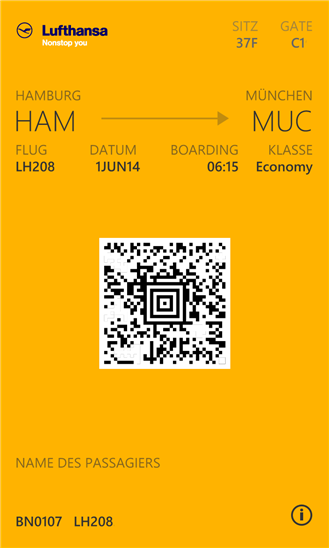 Passbook Conveter for Windows Phone
For simple previewing or printing purposes, some users may try to export the actual ticket to some common picture format, such as PNG.
The best way for this would be to take advantage of some of the screenshot making apps in your mobile device, which often save in PNG format. Once you have the .png you can convert it to anything you like, including PDF or XPS/OPXS in Windows.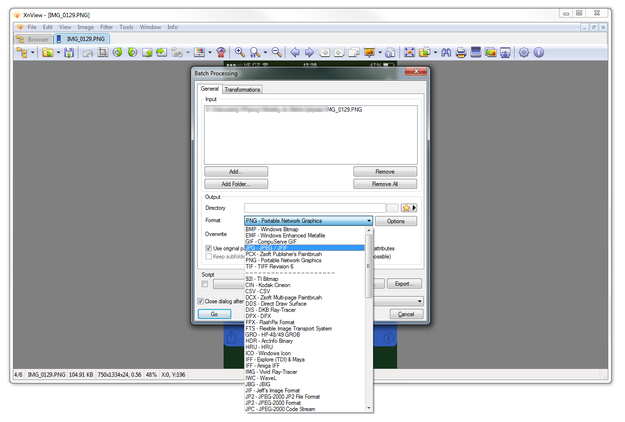 XnView / XnConvert tool allows users to quickly convert many different graphics formats

Sometimes you even get a copy of your pass in a PDF format as email attachment together with the actual .pkpass file. It depends purely on the seller of the coupon.