TIP: Working with Numbers spreadsheets online without Mac or iPhone
For someone who does not use any of the Apple devices, it may be difficult to work with specific document formats from OS X or iOS platforms.
A few years back we have covered the basics about how to work with Numbers spreadsheets in Windows in one of our articles. But nowadays you have options that were not available back then and we will cover the most convenient one - using iWork for iCloud.
What is iWork for iCloud?
iWork for iCloud gives users the means to create and share Pages documents, Numbers spreadsheets and Keynote presentations directly in web browser, regardless if they are on Mac or PC. All you need to have is Apple ID.
Opening and conversion of Numbers documents using iWork for iCloud
Create new Apple ID (iCloud) account
If you do not have already you can easily create your own Apple ID, even if you do not possess any Apple device.
Open your web browser and navigate to iCloud web page where you can click on Create your free Apple ID and get started today > button, or alternatively Don't have an Apple ID? Create yours now button.
Fill in the registration information in web form and click on Continue button.
Login to e-mail you have provided during the Apple ID registration and retype verification number.
You will be now redirect to Apple iCloud and you can log in.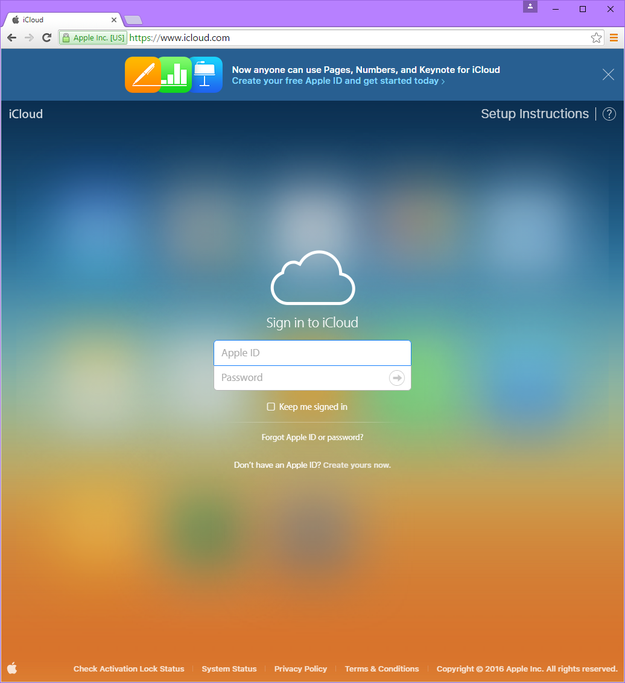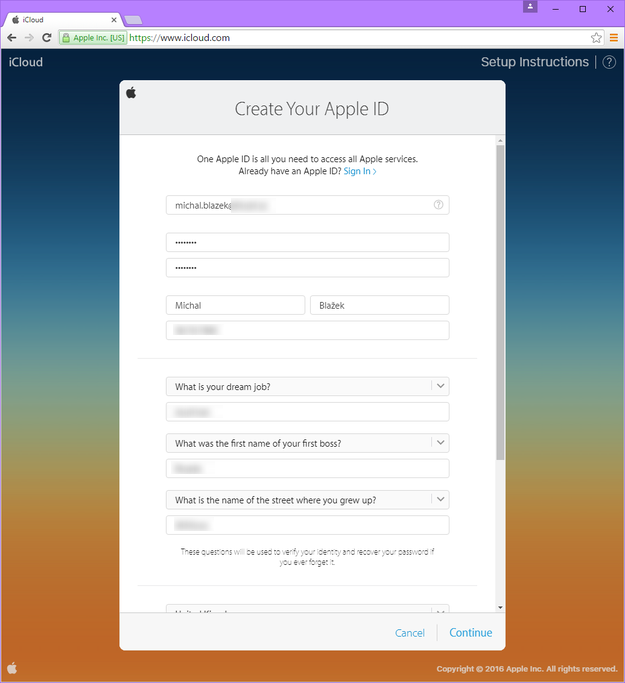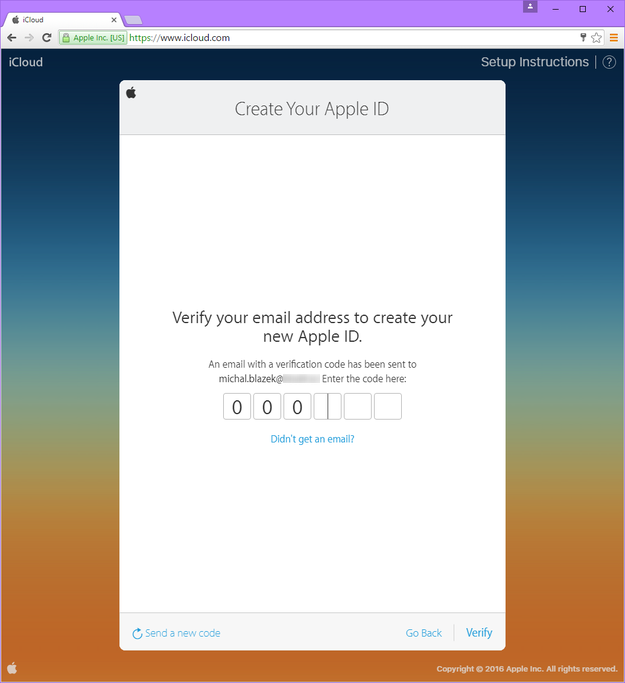 Creating new iCloud account in three steps
Work with Numbers in iCloud
Once you have your iCloud account set-up, you use it as online productivity tool, much like you would use online version of MS-Office.
Click on Create Spreadsheet option. This will open a new blank Numbers spreadsheet.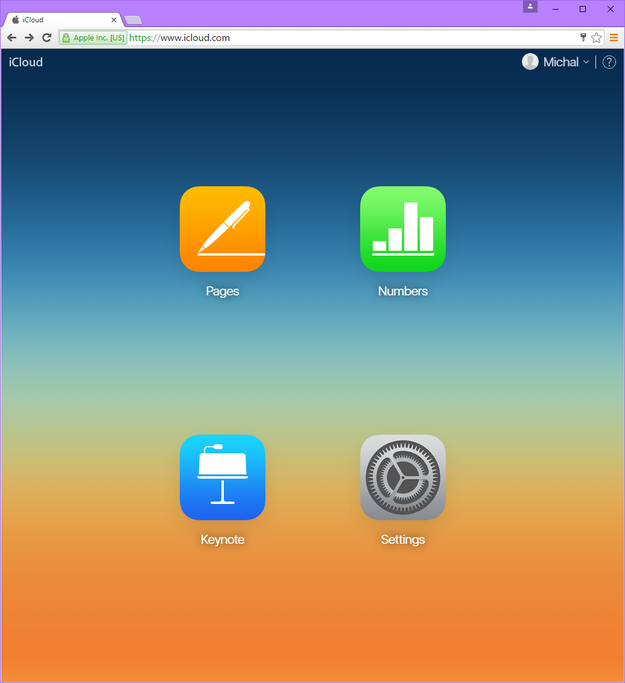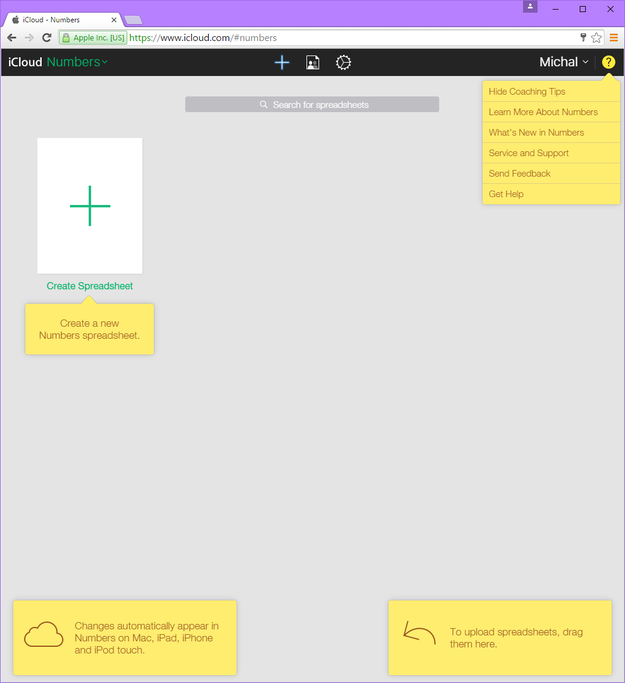 Making new .numbers spreadsheet in iCloud
Now you can edit the new Numbers spreadsheet. The tool saves your spreadsheets automatically to your account.
However, if you want to download your spreadsheet to your computer, you will need to click on View Numbers tools button (icon with wrench in top menu) and pick Download a Copy... option and Select format of your spreadsheet (.numbers, .pdf, .xlsx or .csv) which will initiate the download in the chosen format.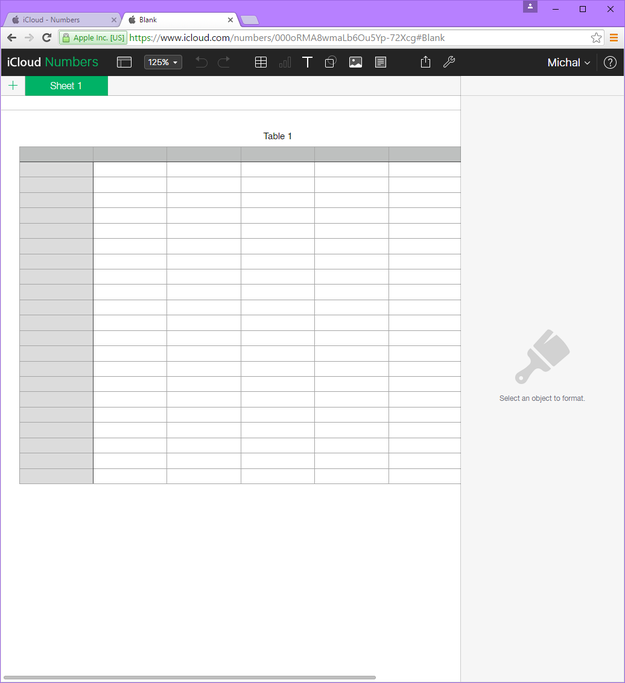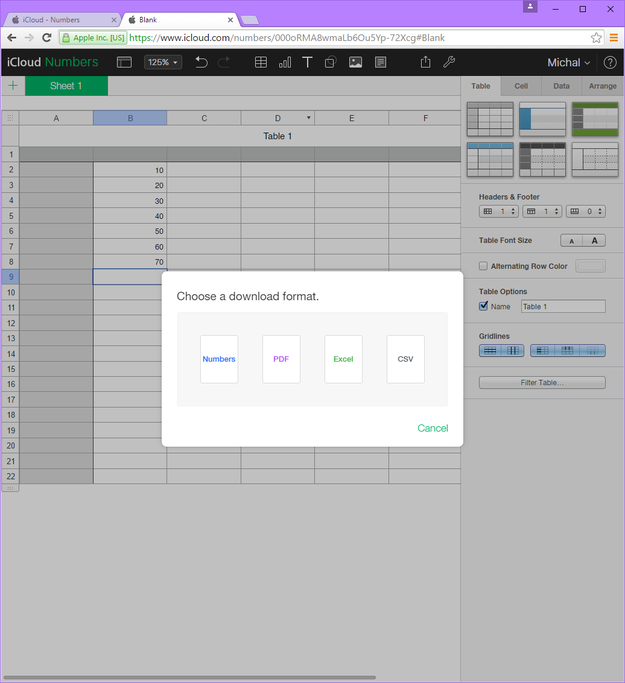 Saving .numbers spreadsheets to other formats using iCloud​​​​​​
Convert .numbers file to other formats
If you already have .numbers spreadsheet and just want to convert it to something useable on Windows machine (you do not have access to Mac or iPhone), you can use iWorks for iCloud for this as well.
Open Numbers in iCloud and simply drag and drop your .numbers file to default Numbers main screen. The file will be uploaded to your spreadsheet library and you can work and edit it or save it to some other formats.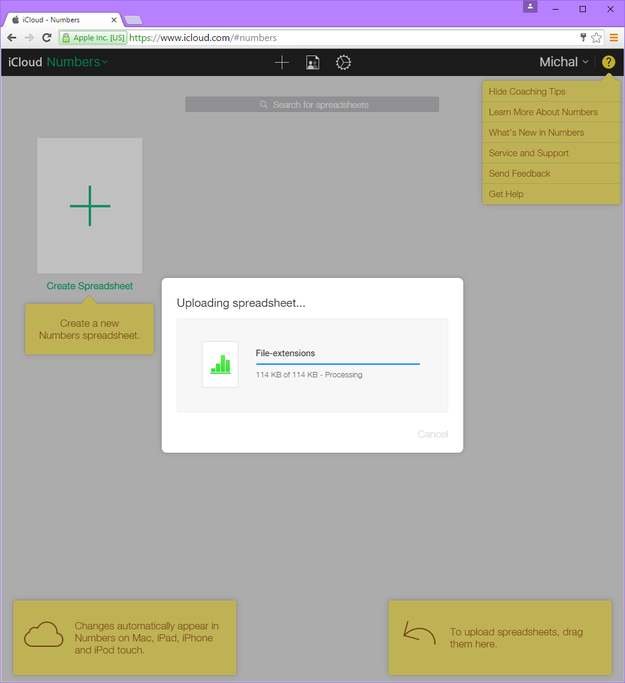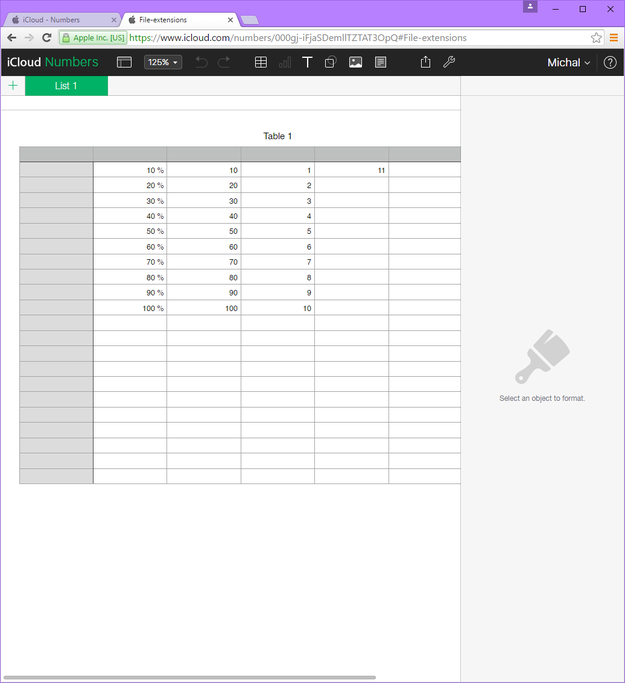 Opening .numbers spreadsheets in iCloud
If you want to export and save it to other format click View Numbers tools button (icon with wrench in top menu) and use Download a Copy... option to save it any of the available formats, for example MS Excel spreadsheet (.xlsx).