How to run PSP games on your PC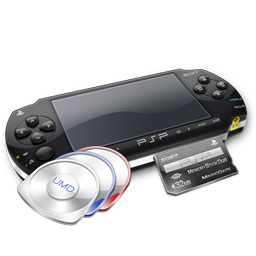 Sony PlayStation Portable has hundreds awesome games available for that platform. Sadly, these games are only available for PSP so without it, you will never have chance to play and experience one. Or maybe you own PSP but would love to play your collection of PSP video games on your computer or laptop.
Like with any other gaming console, there are attempts to emulate it on desktop computers. Luckily, some of the emulation projects turned out to be really great and work, so in this article we will show you how you can play your favorite Sony PSP video game on your desktop computer.
JPCSP PSP emulator
JPCSP is an advanced Sony PlayStation Portable emulator written completely in Java. As such it can be used in Windows, Mac OS X and Linux. It doesn't require any special installation, but of course your computer needs to have Java Runtime installed. The program is continuously improved and you can get the latest build of this emulator for free at JPCSP website.
Because it's written in Java, JPCSP has pretty high system requirements in order to emulate PSP games without frame drop, so if you have older computer do not expect miracles. JPCSP is simply run by executing a *.bat file in its default folder, for Windows x86 version it is the start-windows-x86.bat file.
There is dozen PSP emulator found on the internet, but JPCSP one looks like it works with largest number of games and has least issues and errors during emulation.
Sony PlayStation Portable video games.
Which games can be emulated using JPCSP?
Not every PSP game can be emulated using JPCSP. While some games cannot be emulated properly (like lack of sounds, poor performance etc), other video games are encrypted and there is no way to emulate them.
To check which games are supported by JPCSP you need to check these two web pages and find the compatibility status your preferred games. As the program is updated, more games might be included in the list, or their emulation problems fixed.
JPCSP - Compatibility List [Commercial Games] (Part 1)
JPCSP - Compatibility List [Commercial Games] (Part 2)
Format of the games
After you know which games can be emulated without problems, it's time to get them. If you cannot make your own image of games in your Sony PlayStation Portable device, you can always check what can be found on internet.
In any case, JPCSP supports game images in CSO and ISO formats, that are created from Sony's Universal Media discs.
How to play PSP games on PC
With JPCSP installed, ready to be used and your favorite PSP obtained, it's just few quick step to actually launch the game. Problem is to solve various troubleshooting issues, but first thing first.
1. Simply copy your ISO/CSO image to /umdimages folder in default JPCSP folder.
2. Launch JPCSP and click on File → Load UMD or simply press CTRL+O key combination.
3. You should now see your game in the list of images, provided the image is not corrupted.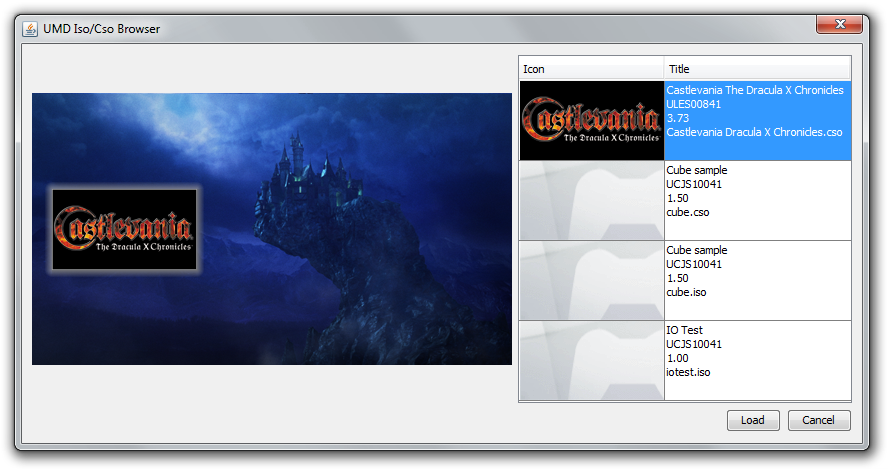 4. Select the game and click on the Load button.
5. Once the game is preloaded, click on the ► Run button to start the game.
6. In ideal circumstances, the game should start and you can play it without any problems.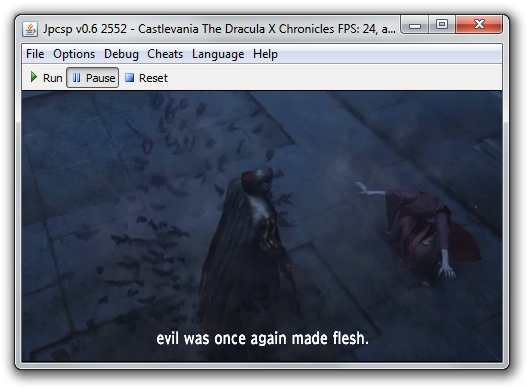 Troubleshooting
Launching game is rather simple, but setting it up to work properly can be very time consuming task. Make sure you recheck Controls F11 and Configuration F12 settings for JPCSP. You can also visit various forums about emulators and especially JPCSP emulator forums, to get hints how to solve specific issues of your game. Also if you experience low frame rate your computer is not fast enough to emulate the game without problems.
In any case, don't expect that playing PSP games on PC is a smooth and flawless process, it's rather the exact opposite.
A frequent problem (we have encountered it as well like you can see on screenshot below) is "This is a faked MPEG video" error message. This can be easily fixed in Configuration → Media by checking the box next to Use Media Engine.