About
Sometimes when you download stuff on internet a small .nfo file accompanies the main package. This an information file that contains description and other useful information about the download, typically with some pretty ASCII art image.
Sadly, by default the nfo file extension is associated for system information files and whenever you open .nfo file it will be opened by Microsoft System Information program. In case of downloaded information files it will fail and you will get message like the one below.

Get specialized text editor, nfo viewer
You will need to manually open it using a text editor. Windows Notepad works, but it can screw the art and the information because of badly broken lines, because the internet nfo files are are formatted with 80 characters per line.
The simplest solution is to download one of the Notepad alternatives like DAMN NFO Viewer or GetDiz and manually assign nfo extension for one of these programs in Windows Default Program Association control panel. You can find more about this subject in another of our articles called How to manage default programs in Windows. Or simply always use right click ► Open with... and select a proper NFO viewer.
With these you will see something like on the screenshot below, which is much more easier to read than if you would open it in Notepad.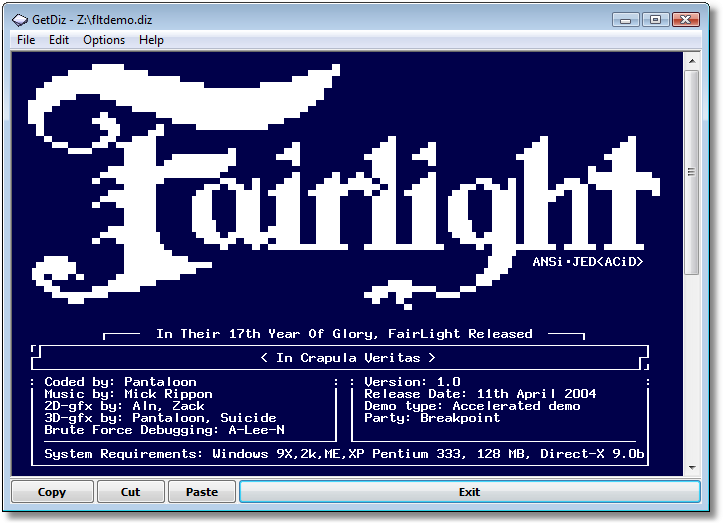 A .nfo file opened using GetDiz