Best Windows 8 desktop theme sources
Desktop Themes are one of the most commonly used customization for Microsoft Windows operating system. With Windows 8 and the support of dual and multi-monitor systems a new sets of great looking panoramic themes and wallpapers were introduced.
You can recognize them by DESKTHEMEPACK file extension instead the original THEMEPACK file extension used in Windows 7. While Windows 7 themes works nicely in Windows 8, Windows 8 themes do not work in Windows 7.
There is plenty of great looking themes and wallpapers available on internet, but the topic is so flooded that it can be pretty hard to find decent sites with large number of galleries to download as the search results in Google or Bing are full of duplicated / misleading links.
We have prepared a small list of best Windows 8 deskthemepack resource sites, on which you can find beautiful themes and wallpapers from all different categories.
Top sites with Windows 8 Themes
Official Windows 8 Theme website
Microsoft Windows Personalization Gallery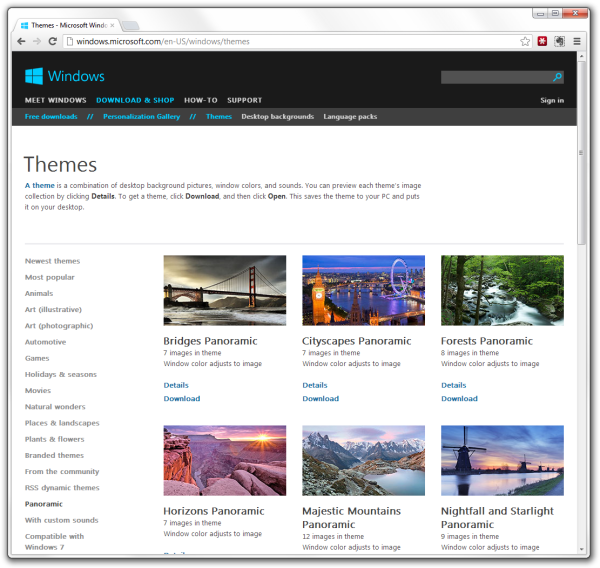 The default Windows Theme Gallery is your best bet to quickly get to awesome themes. You can access it through your Personalize Control Panel ► Get more themes online link, or directly on its website. It is probably the largest and most important source for Themes, nicely sorted to categories to quickly navigate and find your favorite theme.
Themes labeled as Panoramic use wide wallpapers that can be used on dual-monitor systems. On single monitor systems, only the middle of the wallpaper will be shown.
Other Windows 8 Themes sites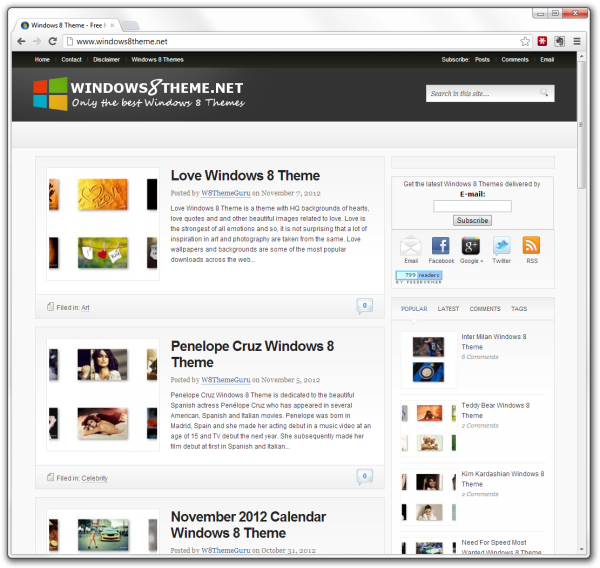 Outside of Microsoft's Personalization Gallery most likely the largest collection of various high quality Windows 8 Themes. Themes are tagged to several categories so you pretty quickly find if there something of particular interest for you. Seems like regularly updated website.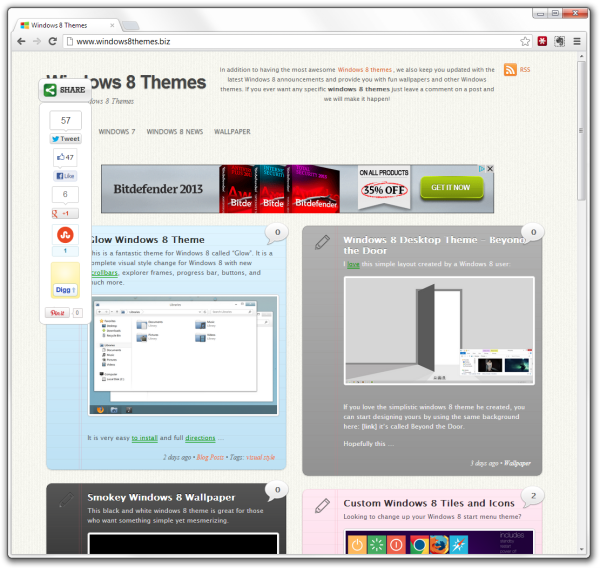 One of the better sites where you can get Windows 8 Themes. On top of this, you can also find a lot of Windows 8 related news and tips. Sadly, there is no categorization for themes, so it's a little time consuming to check them all.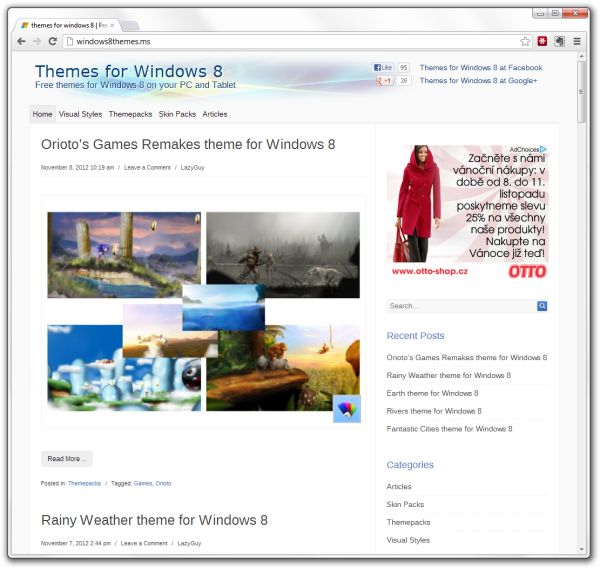 Great collection of Windows 8 Theme packs with more added every day. You can also find skin packs and other visualization styles on the website.
Website with 21 gorgeous Windows 8 themes.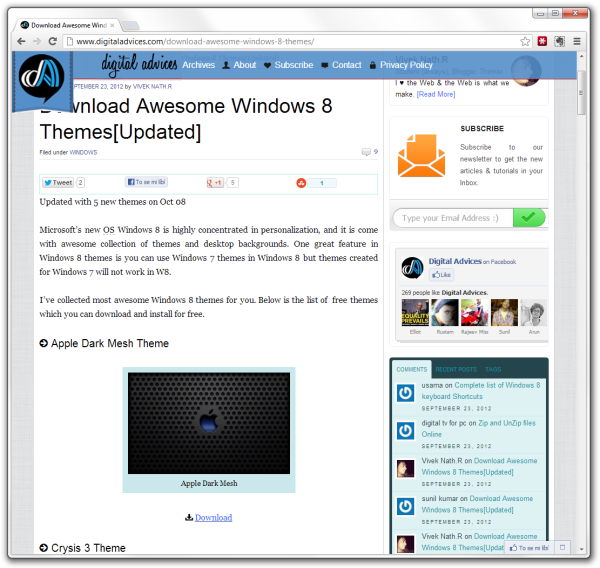 Another updated collection of several great Windows 8 Themes of all different kinds.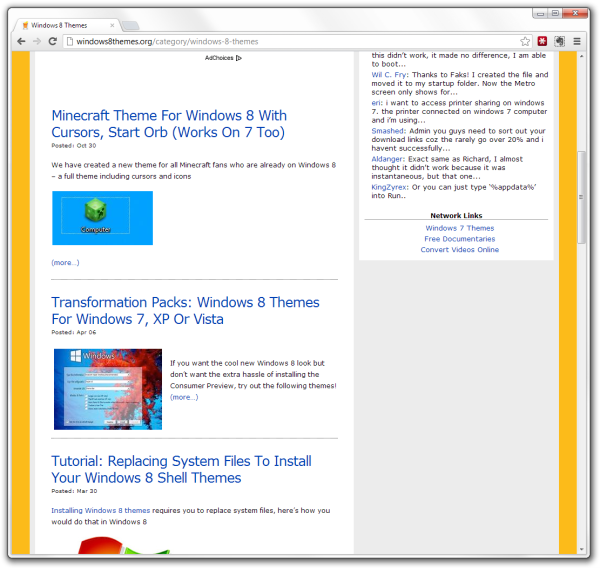 Older library of Windows 8 Themes. Seems not very frequently updated, but maybe you can find some nice themes there.
Do you know other sites ?
If you know any other sites with great Windows 8 Themes, do not hesitate and share it with others in the Facebook discussion below the article.