Many users need to convert and edit their video files, for example to be able to playback them on smart phones or tablets. There are a lot of converting tools available on the Internet, but which one is the best and most useful for common users?
Commercial applications are designed for professional video editing and contain many features that are not necessary for amateur video editors. A good alternative to commercial products is to download converting tools distributed as a freeware. Their big advantage is that they are free of course, but the quality of these applications is often highly questionable and users spend too much time to find out which is the best one.
In our article we will make a quick review of five free video converters and try to help users decide which one is the best for them. For our reviews we have used some of the most popular applications that are recommended on various websites and forums dedicated to video processing.
All the following video converters support basic types of conversion between video formats, such AVI, DivX, XviD, MGP, MP4, M4V and which have other advanced features that were previously available only in commercial applications.
Freemake Video Converter
Freemake Video Converter is recommended for beginners because of its very simple interface. Freemake can convert about 200 audio and video formats, has profiles to convert video for portable devices and also is able to burn video on Blu-ray disks. Freemake can also download flash video from the websites and upload videos to popular video portal YouTube.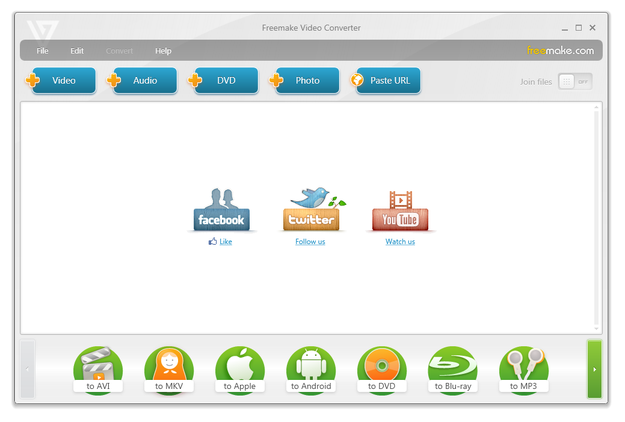 FormatFactory
FormatFactory is a converter with many features, yet also with very simple user interface. It is localized to 56 languages. It can convert audio, video and picture formats. Format Factory has predefined profiles for converting video usable on portable devices. These profiles are well sorted by devices. FormatFactory also supports ripping of the DVD videos and grabbing of Audio CDs.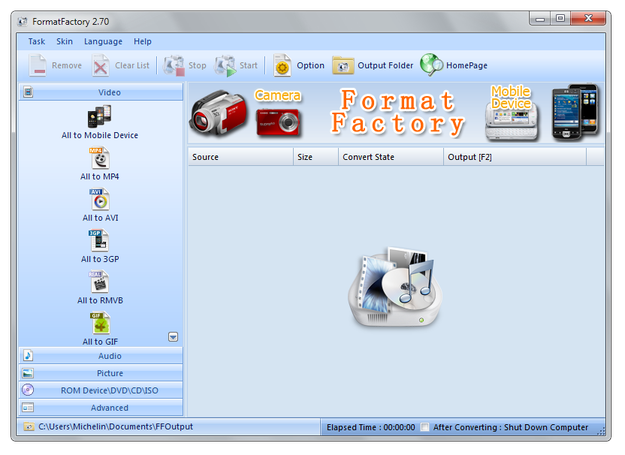 HandBrake
HandBrake is multi-platform video converter available for Microsoft Windows, Mac OS X and Linux. It is a very popular among users because has very easy interface, settings and many predefined profiles for video converting. Handbrake also supports large variety of video formats. Ripping of DVD and Blu-ray disks is available only to disk without DRM protection.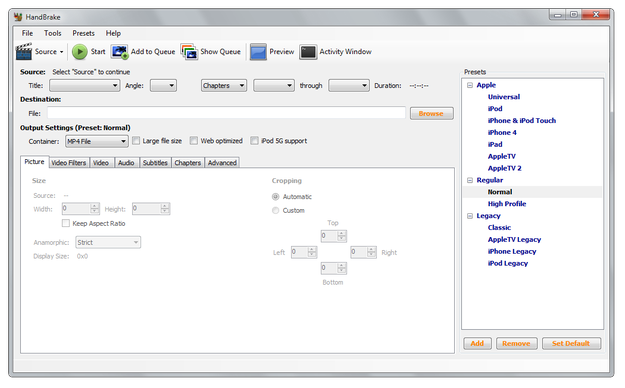 AviDemux
AviDemux is both video converter and editor. AviDemux is useful for simple modifications of the video, or its conversion to another video format, such as AVI, DivX, DVD, MP4 etc. AviDemux is available for Microsoft Windows, Mac OS X and Linux.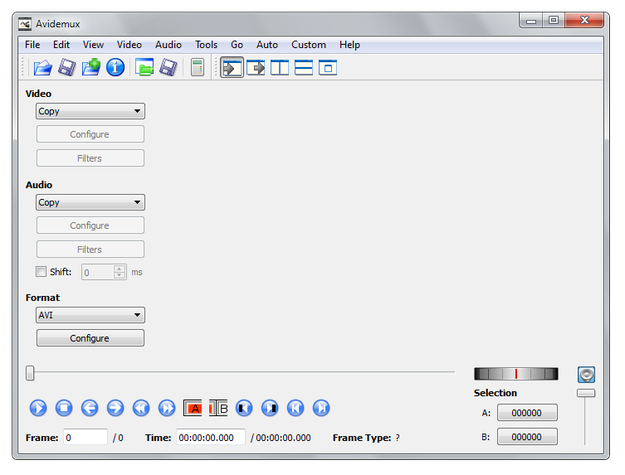 MediaCoder
MediaCoder is a very popular among experienced users, because it offers many settings for converting of videos. It is able to use CD, DVD, or Internet protocols such as HTTP, FTP, RTSP, UDP etc. as source for the conversion. In video settings users can set various output formats and tweak video size, quality, type of encoder, audio and video filters, cropping and more.