TIP: Conversion of various formats of printed materials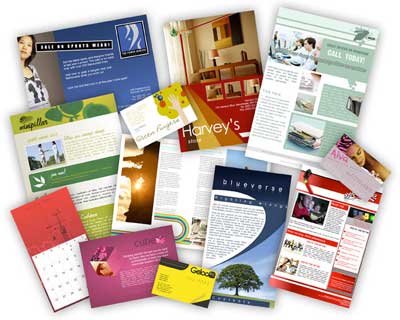 With a desktop publishing software you can create really great looking printed materials. There exist at least two dozen of desktop publishing programs available on the market, but the largest market share is probably owned by Adobe InDesign, Microsoft Publisher and QuarkXpress.
All three options are great programs on their own, each with their pros and cons and all have their own proprietary and closed formats. This unfortunately mean that if you have library of documents created in one program its very hard to convert them for use in another.
So what can you do, if you want or need to migrate between programs these? If you do not want to manually remake all your older documents to newer program you can use one of the specialized website services to do the conversion for you, but this can be very costly.
However, another way exists. A set of commercial plugins and Xtensions from Markzware that add support for more desktop publishing formats to your program. The conversion is not 100% accurate, but it is probably the best you can currently get. All plug-ins are pretty expensive, but if the library you need to convert is large, it will be pretty cost-effective compared to expensive online services where you pay for each single document.
How to convert QuarkXpress documents to Adobe InDesign
To convert QuarkXpress documents (.qxp) to Adobe InDesign (.indd) format you need to get Q2ID plugin from Markzware. Q2ID (QuarkXPress to Adobe InDesign) is an Adobe plug-in for InDesign CS4, CS5 & CS5.5. It allows you to open *.xqp files in Adobe InDesign and save it to its default *.indd format.

How to convert Microsoft Publisher documents to Adobe InDesign
There is another plugin from Markzare - PUB2ID, that allows conversion of Microsoft Publisher documents (.pub) to Adobe InDesign (.indd) format. This plugin add support for Microsoft Publisher 2002 to 2010 to Adobe Indesign CS4, CS5 & CS5.5. It works very much like the previous plugin.

How to convert Adobe InDesign documents to QuarkXpress
If you look for a way to convert Adobe InDesign (.indd) documents to QuarkXpress (.qxp) projects, there is another plugin from Markzware called ID2Q. This Xtension for QuarkXpress 8 & 9 allows you convert INDD files to QXP through Utilities → Convert InDesign Document menu option in the main program Window.

How to convert Adobe InDesign documents to Microsoft Publisher
Tough luck here. There is no such plugin from Markzware. However, there is a somewhat lengthy way to convert Adobe InDesign (.indd) files to Microsoft Publisher (.pub files), but the results are not guaranteed. The more complex document the worse the outcome.
Export your Adobe InDesign document to PDF through the File → Export → PDF option
Now convert the PDF file to Microsoft Word DOCX format. This can be done through some online conversion service, such as ZAMZAR.
Now open the DOCX file in Microsoft Publisher and save it to PUB format.