Guide: Getting contacts out of Samsung SBU backups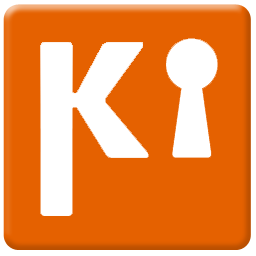 Maybe it know the feeling. Your smartphone broke down, was stolen or is otherwise lost and the only thing you really need are the contacts.
If you own Samsung device and previously made SBU backup with Samsung Kies, not all is lost and you can get some stuff out of these backups, including contacts in a format that can be imported to another smartphone. Without the SBU backup however - all is lost.
We will show you how you can easily and quickly extract the content of Samsung SBU Kies backup and get your contacts saved in a VCF file.
Extracting data from SBU backup
First and foremost, we will need a tool that will allow us to extract the content of SBU archive. A tool specially designed for this purpose exist and is called SBU Extractor and was made by Lord Luncher. You can download it for free from the website of the author (see links below the article). It is a simple program executable, no installation required.
Once you launch the program browse to your SUB backup and select it. Then pick which resources you want to extract out of it - for most users, the most important data are Calendar and Contacts.
When you click on the Count selected data button, the program will check your SBU file for the data in selected categories. If it's a valid backup and there are no error, you will se the number of entries found in the count column. You can see it on our screenshot. In our test SBU, there are 64 saved contacts.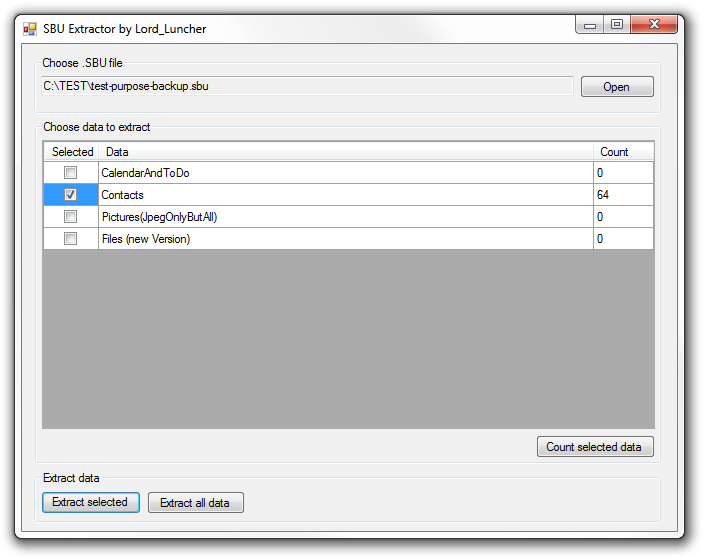 Now just click on the Extract selected button and save the data. The program will ask you if you want to save the contents in one big file, or each entry in separate file. Pick what suits your needs most and confirm it. And that's it! You should now have your contacts in one or more *.vcf files.
Contacts in SBU
Contacts in SBU archives are in VCard exchange format (VCF file extension), thus useable or transferable to almost any device or program.